12 Life Skills Every Kid Should Master Before High School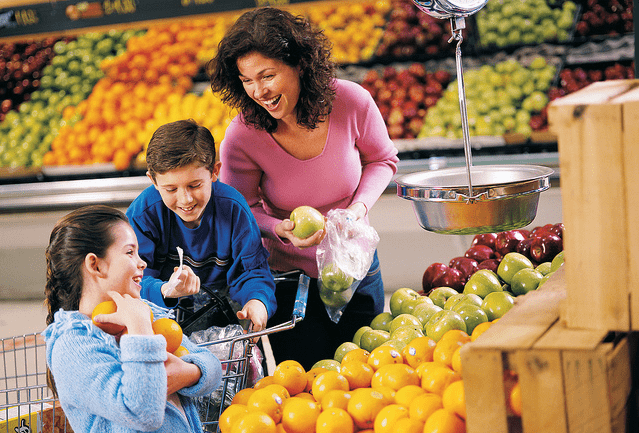 Did you know 70% of kids struggle in their adult life, if they lack important life skills?
There is no doubt that kids learn a lot in schools, but there are some important life skills beyond classrooms which every kid should master before leaving high school.
When Amy moved away from home to Chicago for higher studies, she was having a tough time to get an apartment, as every time eating out was too expensive, so she decided to cook her own meal, but she doesn't have any idea how to cook her meal. every time she had to call her mom to teach her how to cook or laundry.
The main idea behind the story is to teach important life skills to our children to prepare them for real-life challenges.
All these important life skills help kids to become independent and self-sufficient to pursue their main goals in life.
Cultivating these proficiencies in early age improve children's social interactions, develop reasoning skills, feeling empowered to achieve anything in the world.
Here's a list of 12 important life skills every kid needs to learn before hitting high school, let's dive in!
1. Doing Chores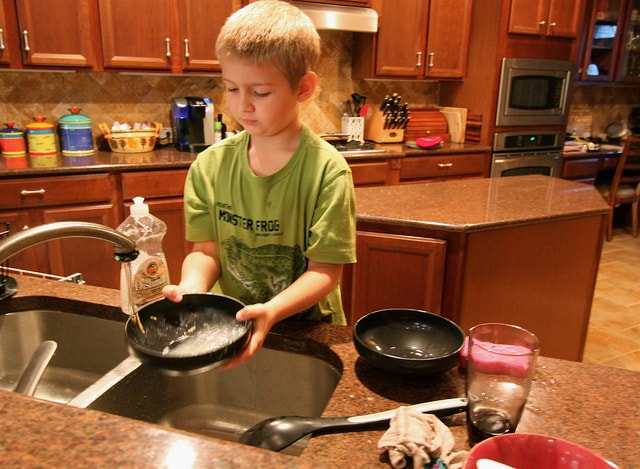 Involving children in daily chores helps to make them responsible, caring, cooperating and sharing work with siblings.
It develops a sense of teamwork among kids and helps them to master these abilities as they are getting ready ahead of high school. Inspire kids to participate in:
Cleaning & Dusting
Folding laundry & Iron clothes
Preparing meal – cleaning and peeling veggies, dishwashing
Keeping garden – taking trash, mowing grass & watering plants
Feeding pets & taking them for a walk
Babysitting for siblings
2. Cooking Meal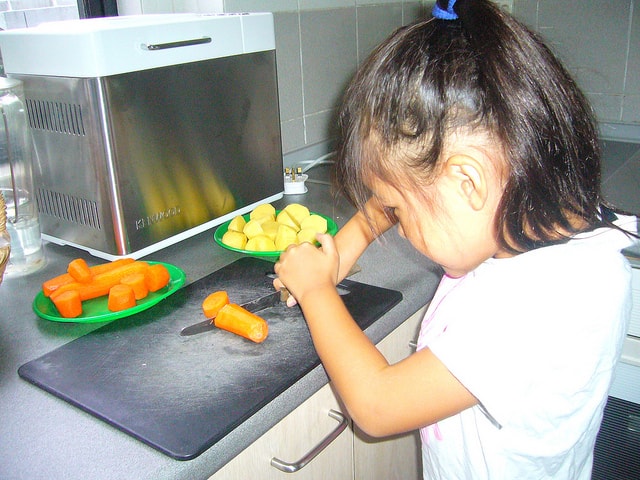 Cooking a simple meal is the most basic life skill, which helps kids to get healthy food without depending on unhealthy outside foods.
It must be mastered before going to high school. Some basic cooking lessons include:
Washing, carefully slicing and chopping veggies
Measuring ingredients with scoop & opening can with a can opener
Making rice & baking/microwave foods
Meshing potatoes with the fork & snap beans
Making salads & soups
Scrambled eggs & boiling pasta
Making simple juices & smoothies
3. How to Do Laundry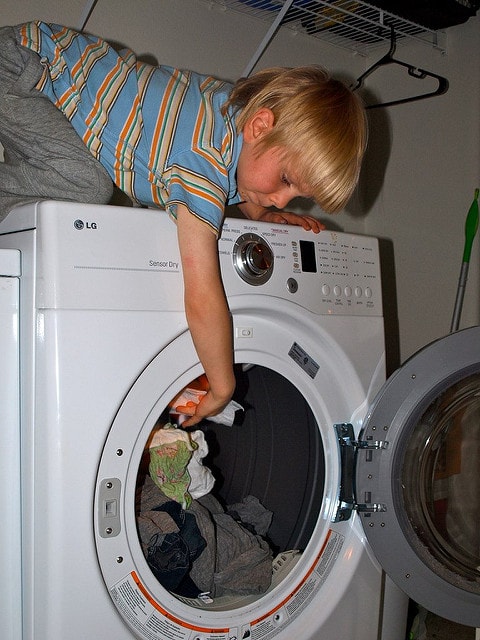 Easy and simple laundry lessons can be given to children in a step by step manner, mastering these laundry skills will make their life easier in high school and university.
First up, show them a demonstration of how things are done in laundry and then encourage them to follow.
Sorting laundry clothes – separating white clothes or dry cleaning cloths
Adding detergent & loading washing machine
Understanding various settings of the washing machine
How to wash clothes by hands & cleaning deep stains
Cleaning lint catcher & operating dryer
Folding & hanging clothes
4. Money Basics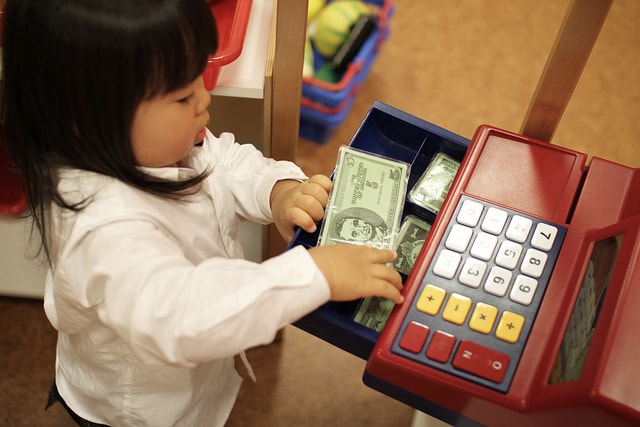 Teaching money basics to children leads to financial independence. Kids can easily become experts in money matters as they learn fast and it will also help them to manage their high school expenses,
Start off by telling them about earnings.
How their parents earn money and how they wisely spent it on basic needs, making the budget based on income and expenses. Encourage them to save money.
Introducing the concept of income & expenses
Making a budget to plan income & expenses
Teaching about spending on basic needs & avoiding wasting money on unnecessary things.
Encourage habit of saving & charity
How to use ATM & debit card/ Credit card
Making payment at supermarket & paying bills
5. Grocery Shopping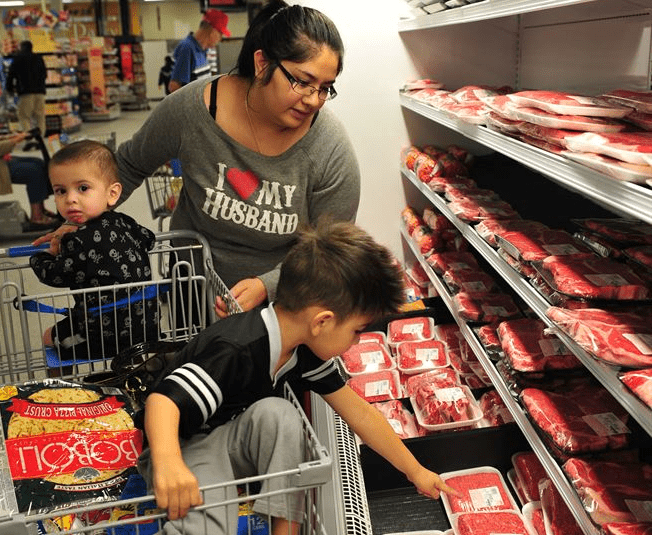 Visiting a grocery shop can be a fun for kids, taking the little ones to grocery shop side by side can also be a learning session for them.
Shopping grocery is another basic talent which a kid can master under parent's guidance, as no high school can ever teach.
Demonstrate them price comparison, identifying best bargain deals and while checking out, show them how to use coupons, reward points, and swipe card to make payments.
Making a shopping list
Learning about brands & price comparison
Understanding nutrition details & volume/size on goods
Look for bargain deals
Saving money using coupons & reward points
Swipe card to make payments
6. Basic First Aid Skills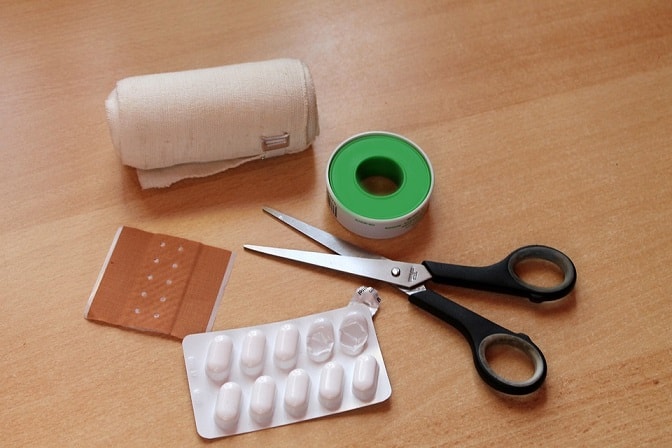 Kids often hurt themselves while playing. Children should know the basic first aid techniques which can be a lifesaver for anyone.
Although many high schools do teach first aid to their students, but it can be mastered over the time by applying in real life situations.
How to use first aid kit
Control bleeding by applying pressure
Identifying broken bone or allergic reactions
Cleaning wounds and applying antiseptics and bandages
Calling 911 for help in emergencies
7. Taking Stand for Themselves
Parents should empower their children to take a stand for themselves. Mastering self-defensive techniques is a vital life skill which can be very useful in the high school or anywhere in life.
Learning how to confidently dealing with bullying or any kind of abuse. Advocating themselves in situations like:
When someone cuts the line in between
Raising voice against any wrongdoing
Learn to say no when you don't like
When someone is bullying or abusing
Using self-defence techniques
8. Basic Communication Skills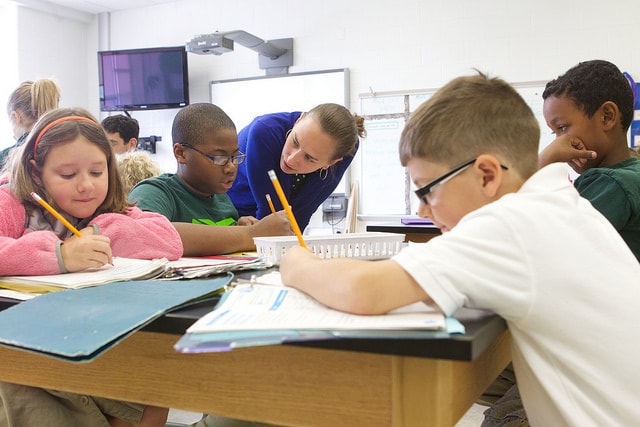 The basic communication skills are one of the essential life skill which every kid should master.
As they are an essential component of our daily interactions in places like high schools, university or office job. Some of these skills are:
Social interactions – at a job, university, with friends, family & strangers
Writing a letter
Sending email or text messages
Filling forms
Public speaking/presentation & eye contact
9. Decision Making Skills
As the kids approach towards adulthood decision-making skills is an important life skill which makes them confident, responsible and believe in themselves.
Mastering decision making is not easy as we have seen children are often confused to decide which toy or outfit to buy, choosing ice cream flavor or books.
Here's the approach:
Identify what needs to be decided
Gathering facts and information for decision
Identify options & evaluating options
Choosing the best suitable option
Review decision, whether it meets your expectation or not
10. Time Management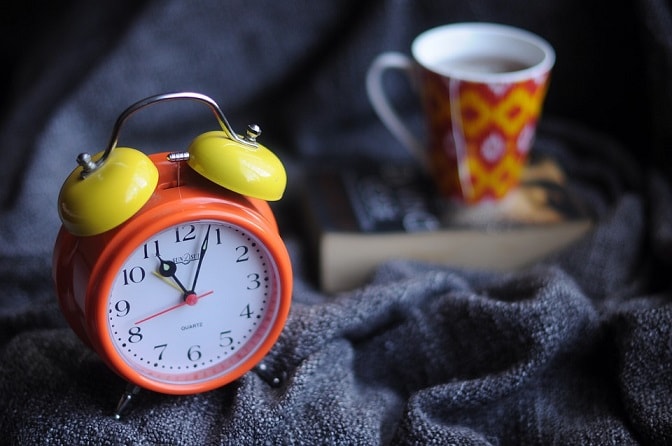 Patents are always worried about their kids spending too much time on screens and less interested in studies and other outdoor activities.
The main reason being, inadequate time management, which is an important life skill. Parents and school can guide children to master the art of dividing time for each activity.
This can be overcome by teaching children better time management.
Set a time for eating, playing, watching TV & going to bed
Scheduling daily activities in a checklist
Follow daily chores
Using a timer
Utilizing free time in some craft or DIY activities
11. Car Lessons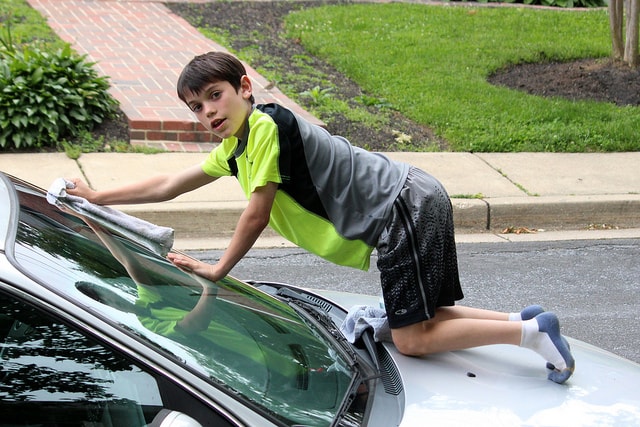 Basic car knowledge adds an extra value to your kid's life, mastering it takes them to the next level in learning life skills.
Some basic car skills are always good for kids to be learned at early ages, like:
Washing car
Fill air in tires & changing tires
Pumping gas at filling station
How to jump-start a car
12. Organizing Their Room
Parents often organize the room for their children, but eventually, kids should master this important aptitude at a young age so they don't feel challenged in later part of life, in high school and university.
Encouraging habit of making bed daily: changing sheets, organizing pillows, folding blankets
Keeping books and stationery at a place in study table
Hanging outfits in wardrobe, putting shoes on the rack
Cleaning room & putting wrapper and other waste in the trash
Putting toys, guitar, and other kinds of stuff at their places
If you have suggestions for any other life skills to add here, we would love to hear from you in the comment section, please share the post with your loved ones.