16 Adorable DIY Teacup Fairy Garden Ideas
This post may contain affiliate links. Please read the disclaimer.
Are you obsessed with tiny things?
Then you must also be believing in fairies like me.
Welcome to the tiny world of fairies. Today, I'll be showcasing some of the most adorable DIY Teacup fairy garden ideas to inspire you.
Spring is the best time to create an indoor fairy garden. And the first thing that came to my mind is the teacup mini garden.
Creating a tiny garden inside a teacup is actually a great home decor idea. They don't need a lot of space and are perfect to decorate the living room or entrance.
A teacup fairy house doesn't require lots of garden supplies. You can start with a vintage teacup, add some miniature plants, and accessories that are it.
There are a lot of cool ideas, so let's dive in!
Teacup Fairy Garden With Succulents
This adorable fairy garden is decorated with cute succulents including echeveria and zebra plants. The classic blue-colored cup and saucer add more charm.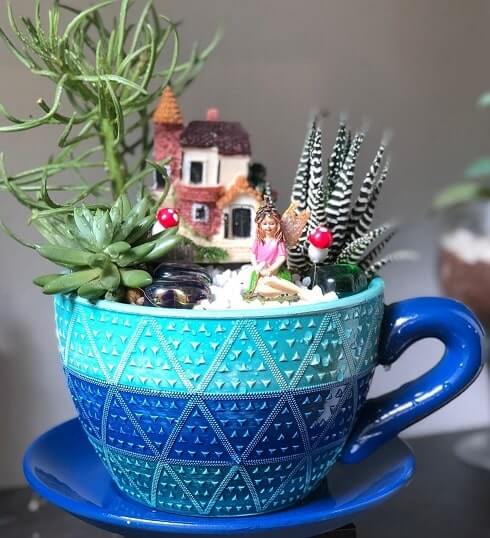 Miniature Teacup Fairy Garden
This miniature masterpiece is Asian inspired fairy garden. The detailing of each element makes it breathtaking.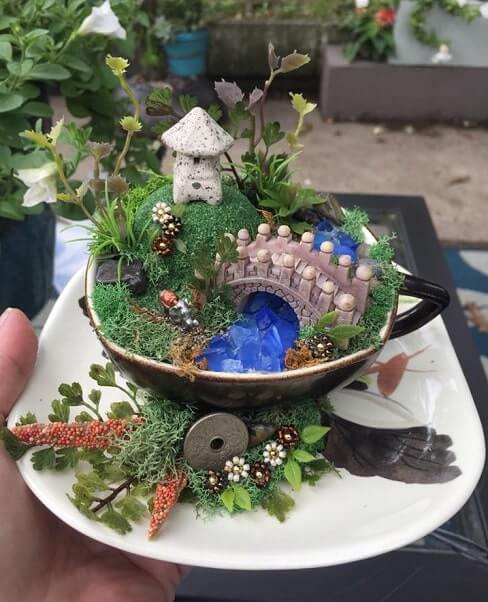 In this gorgeous teacup garden, the fairy is sitting with her cute cat surrounded by colored moss and pink flowers. Check out this teacup garden on Etsy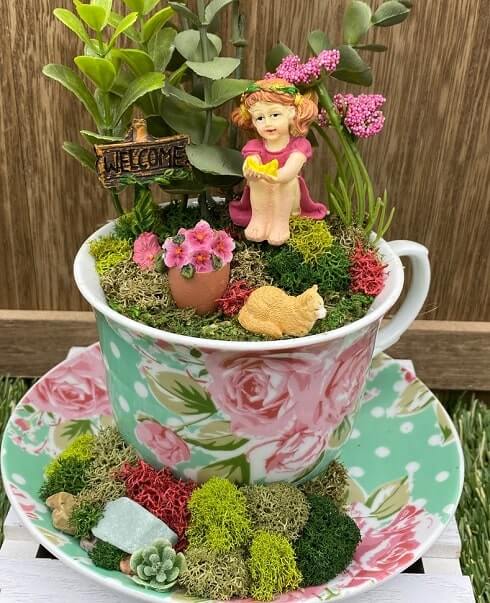 Little fairy enjoying on a swing with cute a cat peeping. This is a beach-themed fairy garden decorated with sand and seashells.
Imagine having a cozy corner in your garden with a beautiful water fountain and cute vintage table and chair.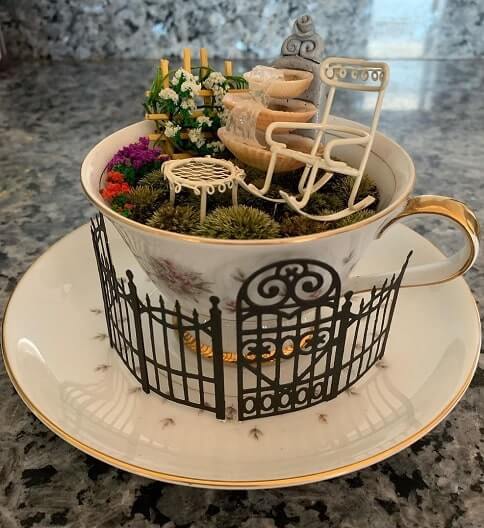 The tiny green stones and beautiful succulents create a whimsical world of fairies in a small teacup.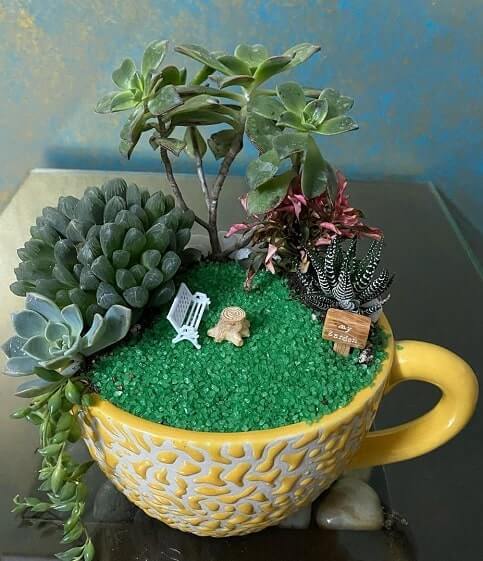 Little mushrooms and flags look gorgeous in a classic blue bone china teacup and saucer.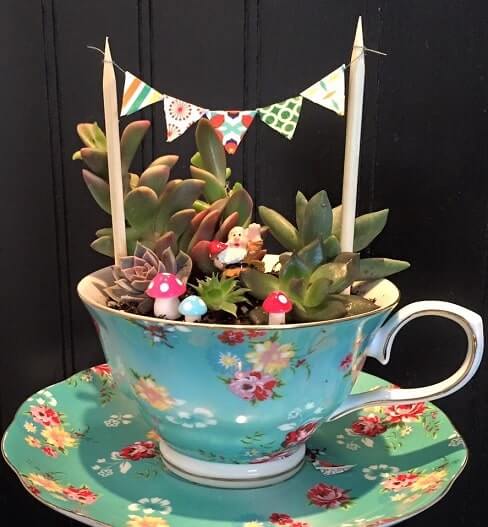 A very creative vintage bone china teacup decorated with beautiful natural moss, fairy sitting with pumpkin and bunny. check out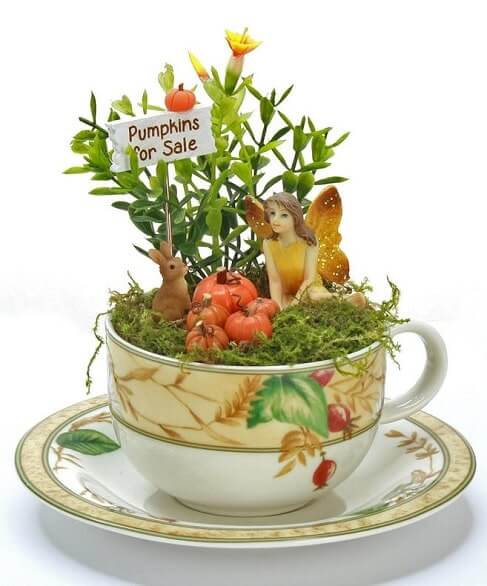 cute fairy enjoying her beach day
The magical world of tiny plants and mushroom houses.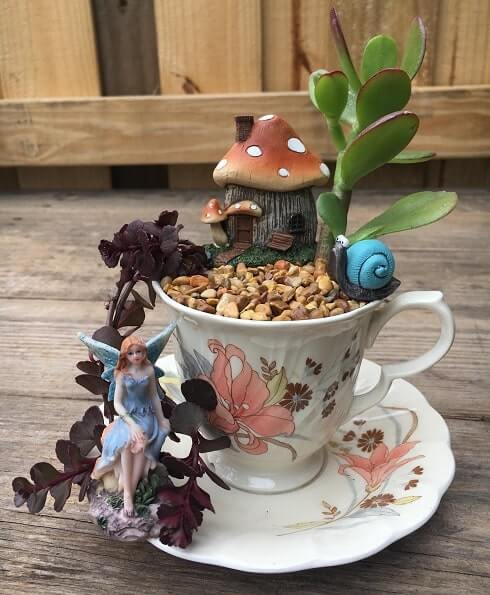 If you enjoyed this post or want to save it for your inspiration, please pin it on the Fairy Garden board on your Pinterest.