Floating Candles Halloween Decorations
This post may contain affiliate links. Please read the disclaimer.
Imagine entering your hallway on a dark night and you see floating candles over your head. Recreate this creepy feeling at your home with this easy floating candles Halloween decorations idea.
There are so many ideas floating around the internet to make those creepy decorations for your house. Today I'm going to share one of my favorite floating candles DIY.
These magical floating candles can be an excellent idea for the Halloween party decoration if you're waiting until the last minute. Plus they are pretty quick to make and get ready in no time.
This DIY tutorial is so simple even kids would love to make this interesting craft for Halloween. It is a very pocket-friendly idea when you're looking for a budget holiday decoration idea.
Let's get started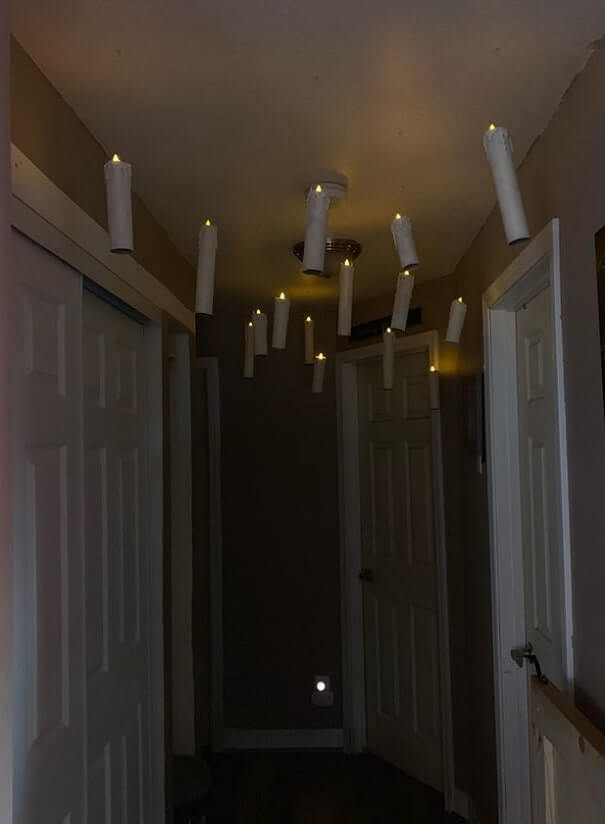 Materials you need
The idea is to make floating candles using paper tubes. The hot glue will be used to give the melting candle effect and hang the candles using a fishing line to make them invisible.
Instructions
1. Before cutting the paper tube, make sure your tea light perfectly fits the paper tube. You can also use paper towel rolls.
2. Start with paper tubes, and cut them according to the size you need. A mix of a few long and small candles would be perfect for this DIY.
3. Take your hot glue gun and drip it over the sides of the paper tubes to make it look like a melting candle. Make long strips of hot glue as a natural wax drips from the candle. Make sure you have enough glue stick, it will require a lot of glue to create that effect.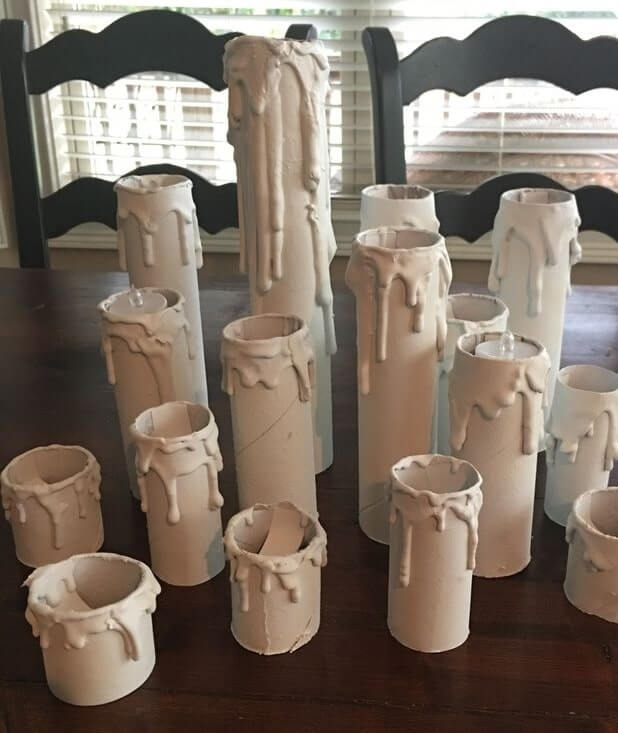 4. Also, close the bottom of the candle with a circular paper by gluing it.
5. Next, paint the paper tubes with white paint (you can use acrylic paint or spray paint).
6. Poke holes on the sides of the candles to thread the fishing line. Make a knot by leaving the ample length of the fishing line based on the height of your ceiling. You can adjust the length later to make it look perfect with other candles.
7. Put the tea light in the candle, make sure it sits in properly or use tape to fix its position.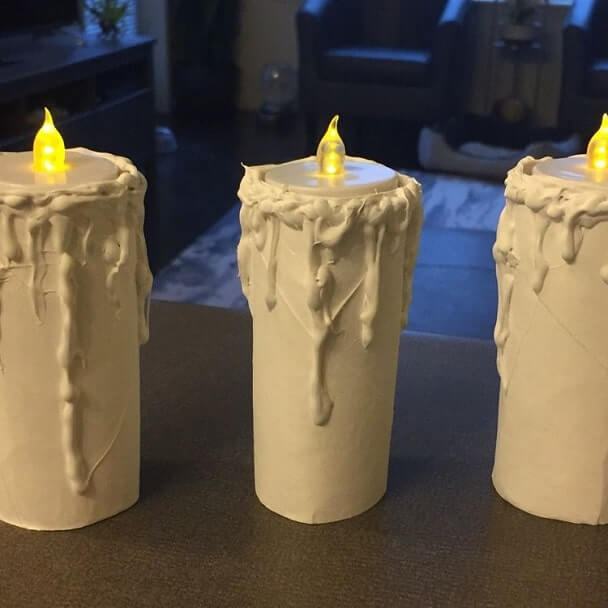 8. In the final task, take the knot of the fishing line and use tape or a pin to hang the candles to the ceiling.
These Harry potter style floating candles are perfect to decorate your porch, hallway, or mantel or you can use them as the centerpiece.
If you're planning a Harry Potter theme party and have no time to make it, then consider purchasing these floating candles. Check them out on Etsy.
Floating candles for mantel decoration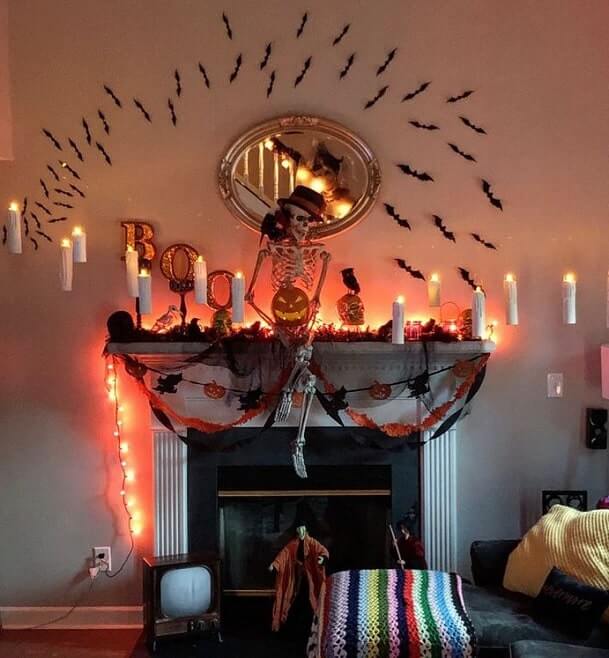 Floating candles for front porch decorations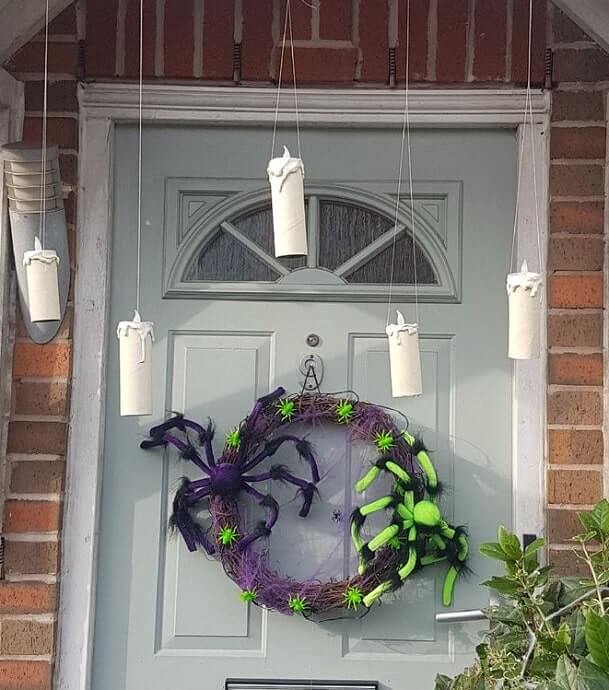 If you enjoyed this decoration idea or want to save it for your inspirations, please pin it on the Halloween Decoration board on your Pinterest.