15 Long-Distance Relationship Gifts for Boyfriend
This post may contain affiliate links. Please read the disclaimer.
Let's face it, maintaining a romantic relationship isn't easy. It takes a lot of hard work and patience. Especially when you're living apart in a long-distance relationship.
Sure you have Zoom and FaceTime to talk and see each other. Still, it becomes difficult to maintain the an emotional connection with your love.
In a long distance relationship, it is important to constantly remind him how much you love and care for him.
And I'm sure you want to hear from him – I miss you so much.
The best way to do that is to send him some romantic gifts that feel him closer to you. Here are some of my favorite ideas for long-distance relationship gifts for boyfriend.
In this list you'll find care packages, personalized romantic gift ideas for boyfriend's birthday, funny gifts for long distance boyfriend, open when letters, and DIY ideas for guys.
Let's explore them one by one.
Long-Distance Wifi Touch Lamp
The special feature of these pair of lamps is, whenever your lover touches his lamp, no matter how far he is, your lamp also changes its color and this will remind you that someone is thinking about you. Check out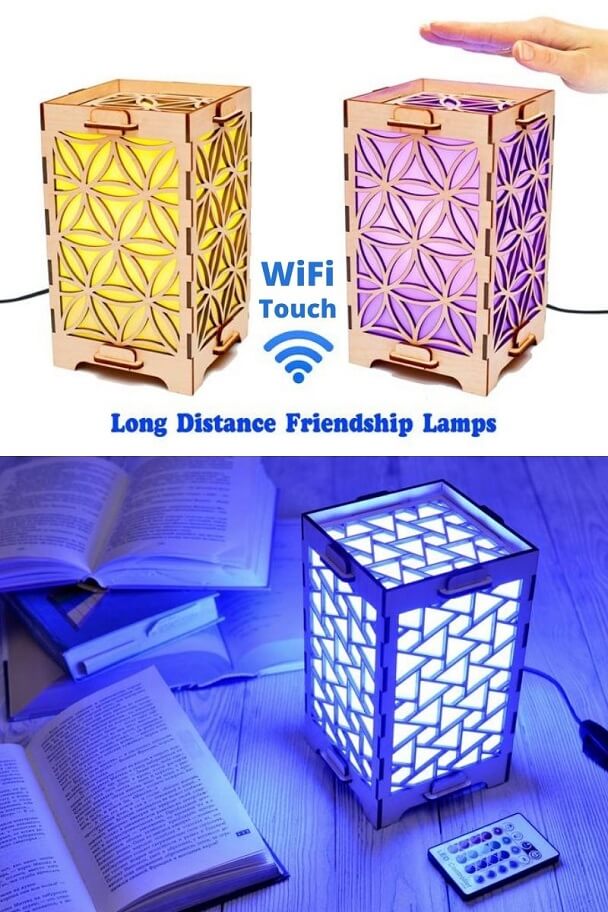 Custom Photo Collage
I'm sure this will be a memorable and very close-to-heart gift for your long-distance boyfriend. Select photographs of some of your best moments for the collage. Order here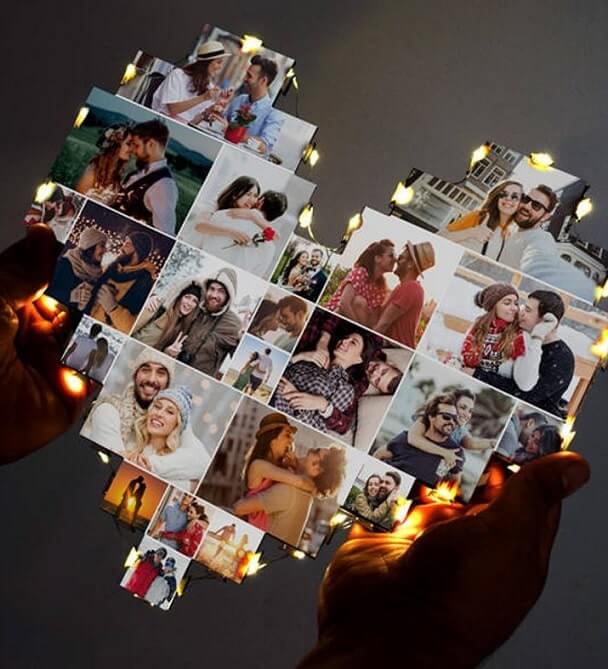 Cute Explosion Box
Each layer of this explosion box has some surprise. It can be cute romantic notes or photos of your happiest memories with your sweetheart. You can try plenty of ideas to decorate the box as you like. In the middle hide a big surprise gift. Check out this box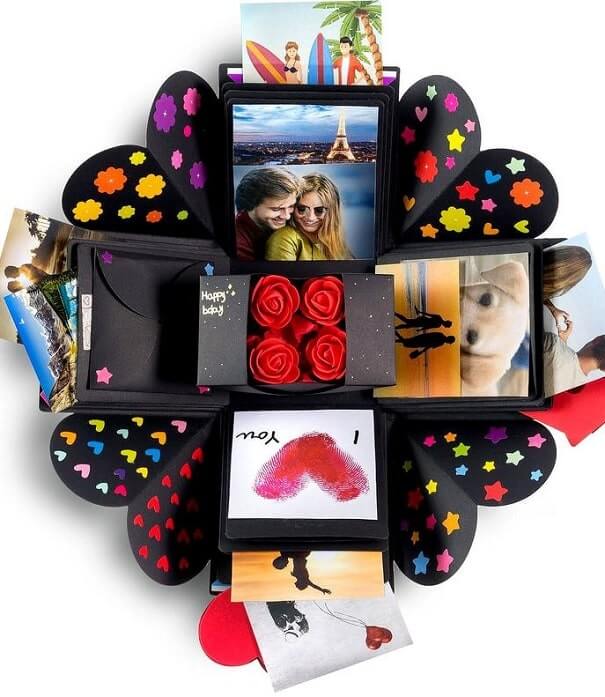 Spotify Picture Frame
Surprise your bae with this unique custom picture frame. Whenever he will scan the code from his phone, your favorite selected song will be played from the Spotify app on the phone. Order Spotify picture frame here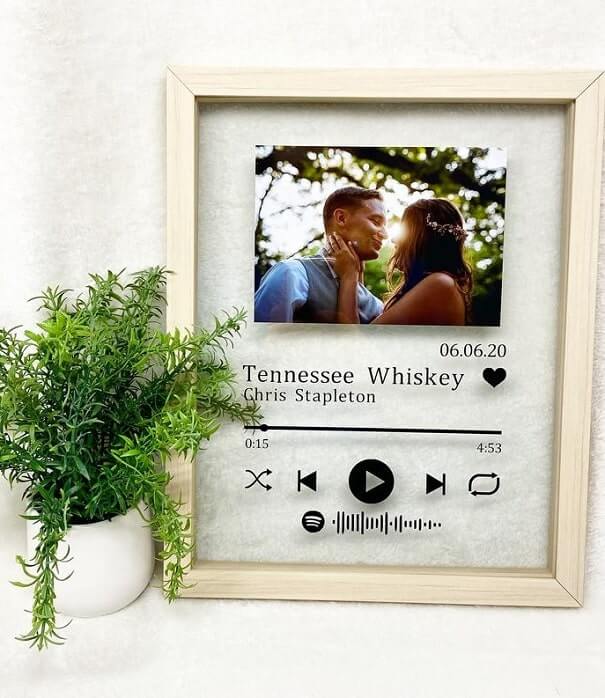 Mug With Cute Message
This mug has a unique sentimental value, a perfect gift for someone who is away from you but still very near to your heart. Check out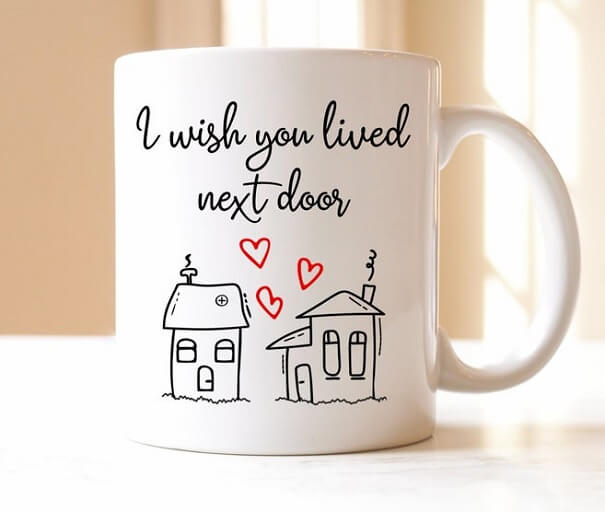 Long-Distance Relationship Couple Keychain
We never forget our keys, use them daily no matter how far you're. The state keychain will always remind your honey about your love and stay connected. Check out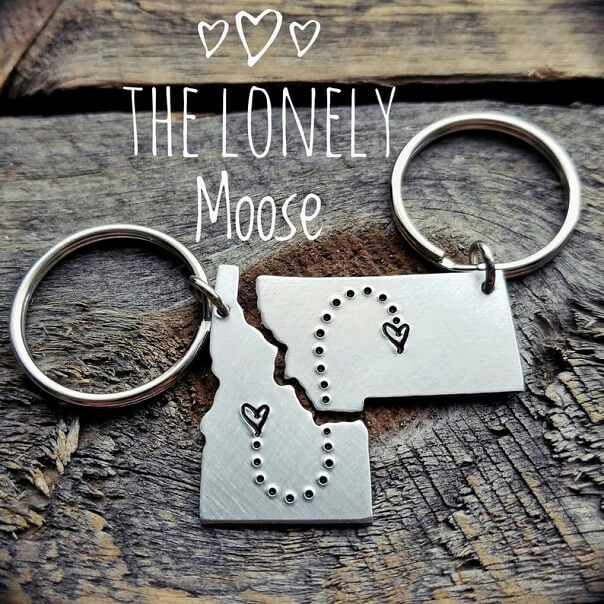 Personalized Keychain With Photo of You Both
This is the most heartfelt gift you can give to your babe, this cute little gift will remind him how much you love him. Check out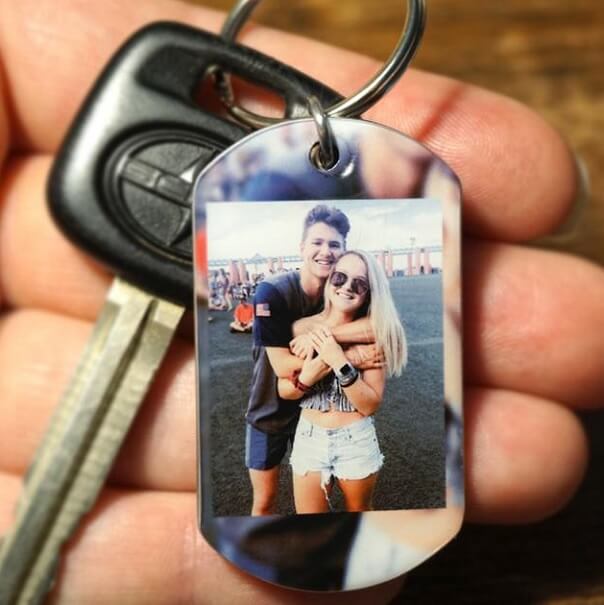 Long-Distance Relationship Map With Cute Quote
This is a great gift for a couple in long-distance relationship. This map is a creative way to show the distance between your cities with custom photos. Check out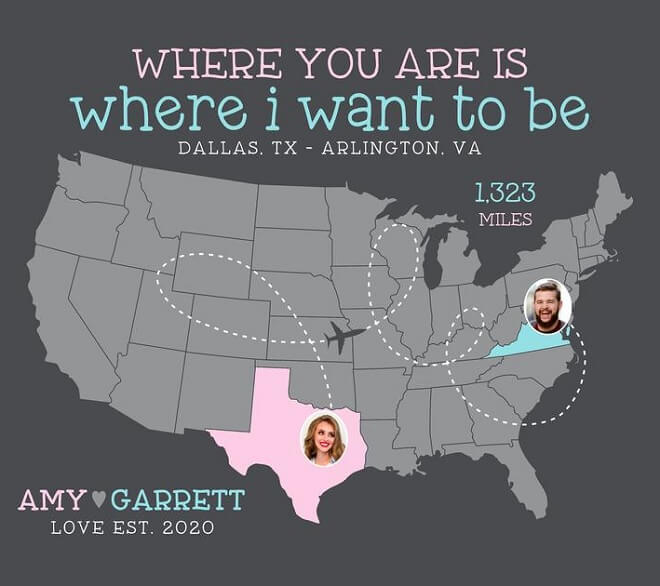 Custom Wooden Photo Memory Box
Share your best moments together in a photo album, a perfect gift for an anniversary or birthday, I'm sure your boyfriend will love this memory box. Check out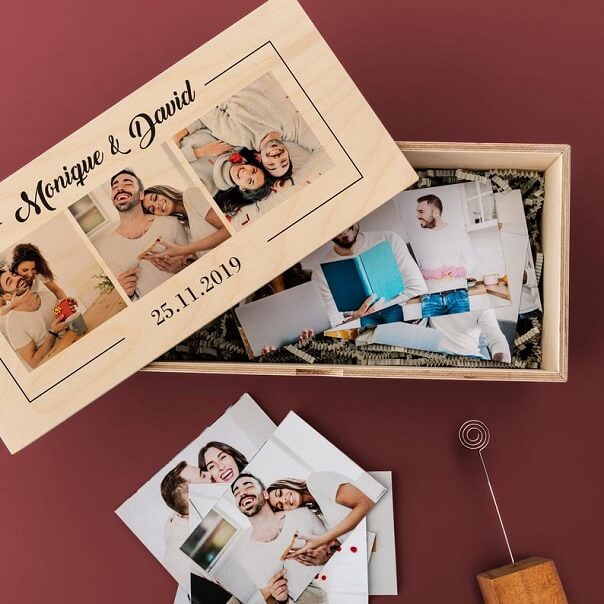 Personalized Wooden Photo Frame With LED Lamp
The best memorable gift you can give to your boyfriend is being apart still connected with emotions. Order one for your bf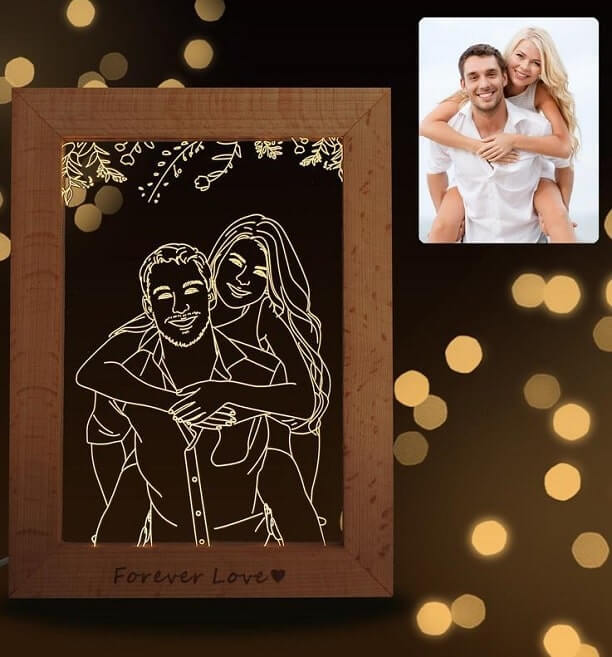 Love Story Scrapbook
Create a love story scrapbook, a romantic collection of your best pictures together. Check out this gorgeous blank scrapbook with a wooden cover, decorate it with this scrapbook kit, and cute relationship stickers to create your personal love story.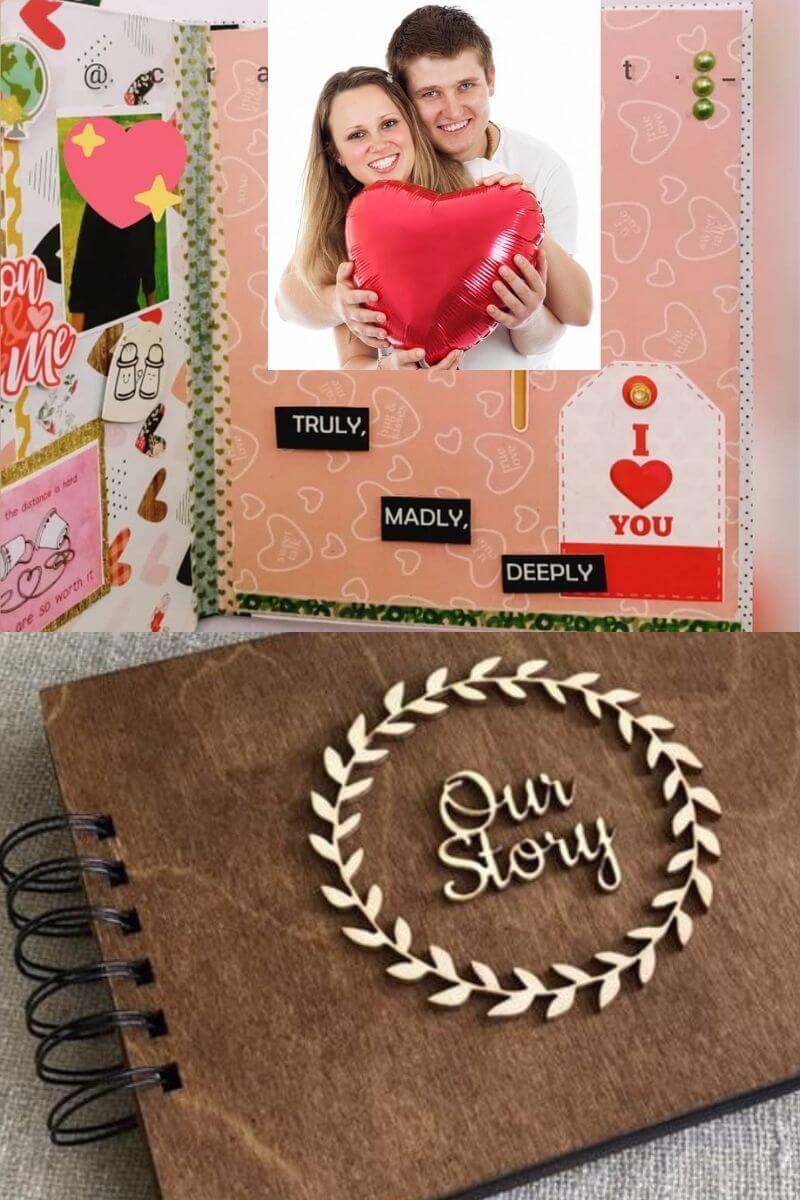 Instagram Style 3D Led Lamp
Make your boyfriend feel special being in a long distance relationship, this romantic gift will remind him how much you love and care. Check out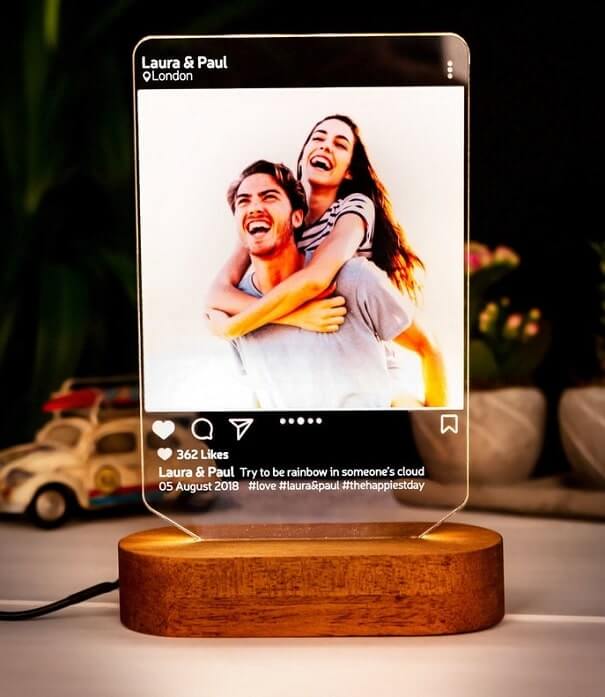 Related Post – Creative Gifts For Boyfriend
Personalized Wooden Watch For Him
No matter how far your boyfriend is located, he always wears a watch and sees it several times a day. The best way to be with him is to gift a personalized watch with an emotional message. Check out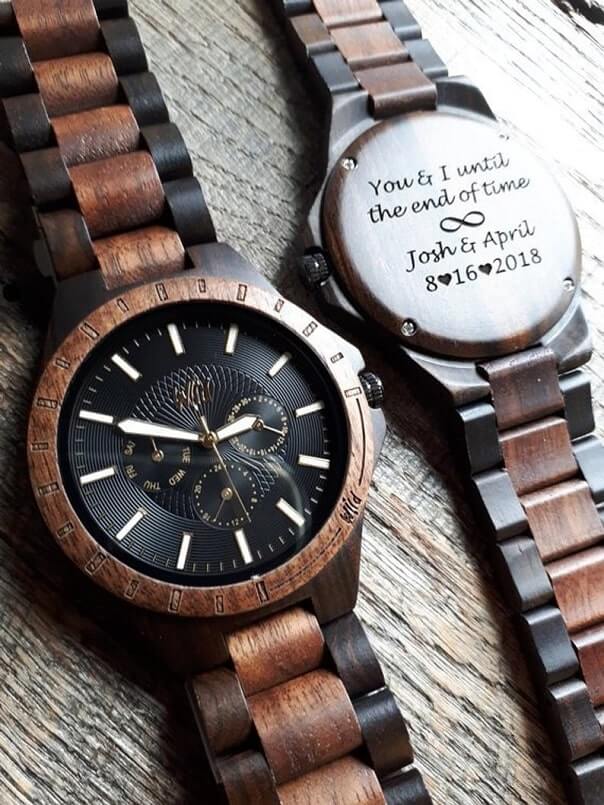 Personalized Photo Wallets
A guy always keeps a wallet with him. Take note of this fact and gift him a personalized wallet with a nice picture of you both. Whenever he'll use the wallet, it will remind him about your love and care. Check out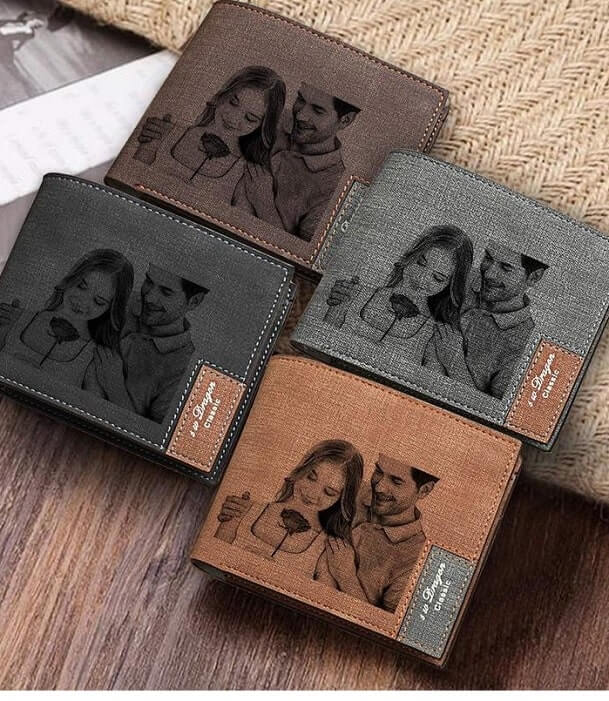 Docking Station To Stay Organized
Living far away from him still, remind him to stay organized. This docking station will help him keep all his valuables like his wallet, watch, and phone in one place. Get one here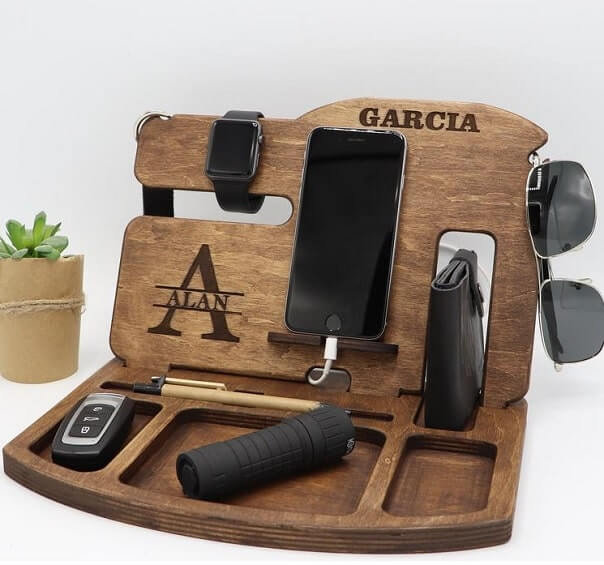 If you enjoyed this post or want to save it for your inspiration, please pin it on Long distance relationship gift board on your Pinterest.