Reindeer Root Beer Bottles DIY Christmas Gift Ideas
If you're still scratching your head, about what to give your loved ones this Christmas then I promise this post will make your life easy.
Actually, it's not that hard either. We live in a golden age where everything you need is just a click away.
Or, you can simply pick a nice Christmas present from nearby stores. The problem is they lack emotional connection.
That's why, to make someone feel special, nothing can beat handmade Christmas gifts.
In this post, I'll show you how to make these cute reindeer root beer bottles as DIY Christmas gifts in simple 4 steps.
This adorable reindeer root beer craft is perfect for neighbors, coworkers, and friends. Easy to make last-minute Christmas gift ideas.
Plus, I'll also show you another creative idea with coke to make soda bottle reindeer as a unique Christmas gift. Just stay with me.
Without any further ado, let's start!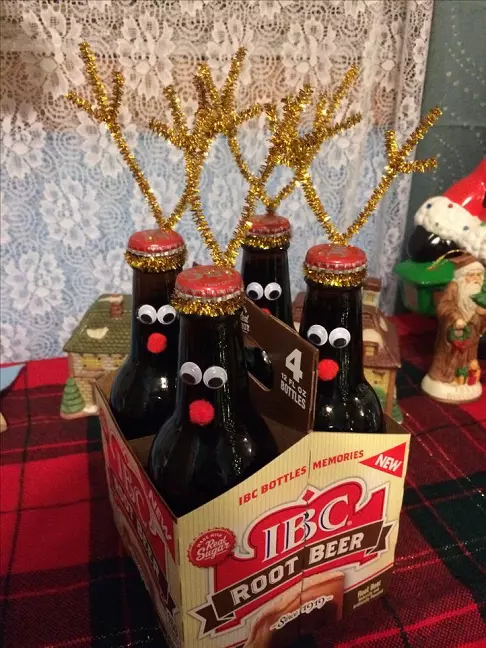 How to make reindeer root beer bottles?
You just need these simple supplies:
Six pack of root beer bottles
Brown pipe cleaners
Googly eyes
Red pom poms
Hot glue
root beer reindeer instructions
Root beer reindeer are easy to make. Just follow these four simple steps.
Wrap the pipe cleaner on top, just below the bottle cap.
Add a small piece of pipe cleaner and twist it over the ends of the long pipe cleaner to look like reindeer antlers.
Glue googly eyes on the neck of the bottle.
Add the cute pom pom as a reindeer's nose with hot glue.
That's it!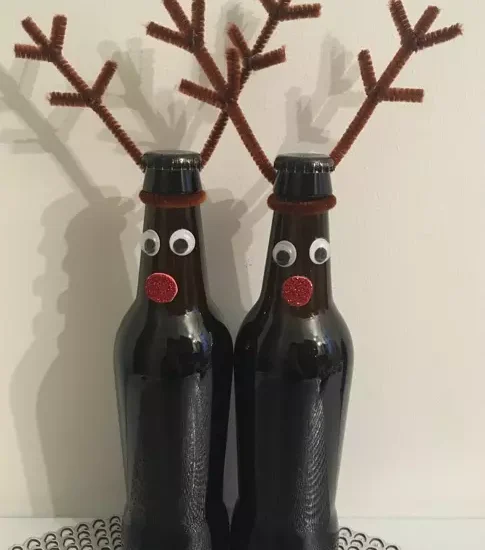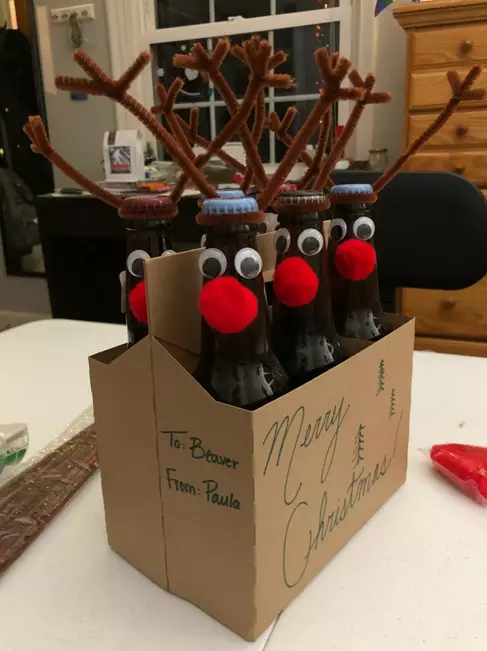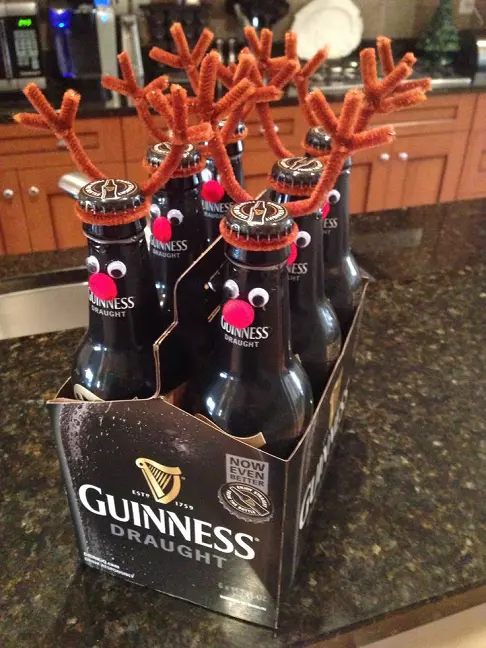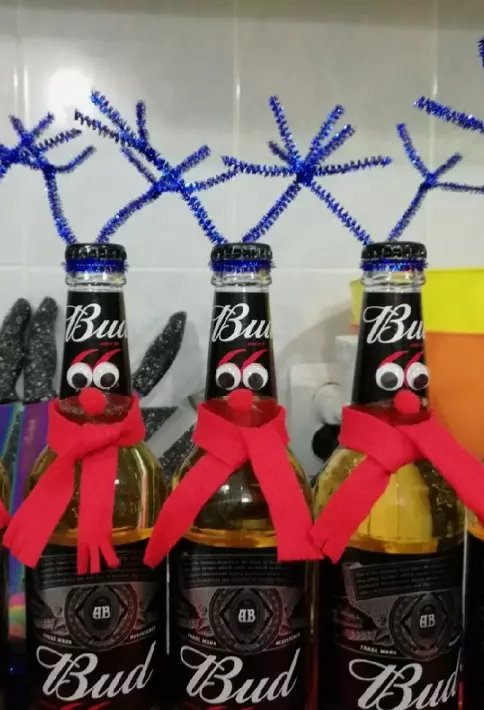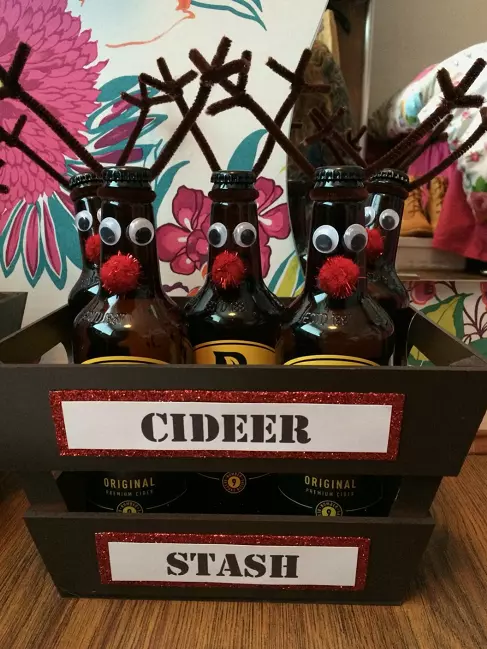 In the same way, you can also use cola bottles and wrap the pipe cleaner over the top to create a soda bottle reindeer Christmas craft for kids.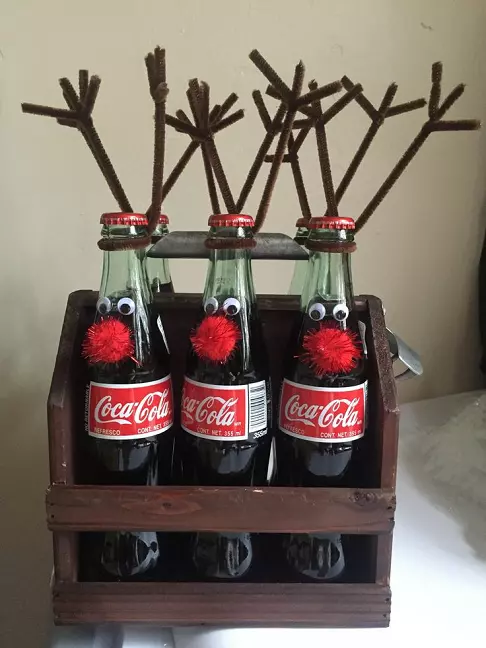 If you find these gift ideas inspiring, please consider pinning the above images to your Christmas gifts board on Pinterest. It really helps me to reach more audiences.