11 Creative Gifts For Boyfriend (Perfect for Valentine's Day)
This post may contain affiliate links. Please read the disclaimer.
Struggling to find a perfect gift for your boyfriend?
Let's be honest, finding a cute romantic gift for a boyfriend is never easy. You have to think about the budget, his interests, and most important, it should be something unique and memorable that strengthens your romantic relationship.
To inspire your creativity, I've rounded up these unique and thoughtful gift ideas for your significant other. They are perfect for any occasion – birthday present, anniversary, and Valentine's day.
It doesn't matter if your relationship is new or old. Gifts are the best ways to express your emotions. As life is busy, so many things happen that play with our emotions and these gifts makes our bond stronger.
And the secret is, men always love surprises. Make your present a surprise for him. Personalized DIY gifts like an explosion box, handmade gift basket or care packages, and a photo album are some of the creative gifts for the boyfriend.
Let's dive in!
Personalized Polymer Clay Bobblehead
This is a unique personalized gift, your boyfriend will be blown away by the detailing of the sculpture. Just send your pictures to the artist and instruct them about the pose, hair, and clothing you want. Order one for your bf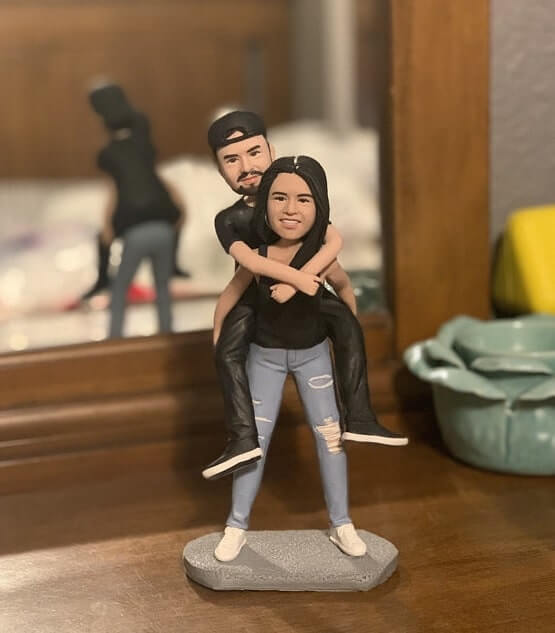 Instagram Style 3D Led Gift Lamp
Make your boyfriend feel special being in a relationship, this romantic gift will remind him how much you love and care in Instagram style. Fill in the details like the number of likes, location, hashtags, and caption same as an Instagram post. Order this gift here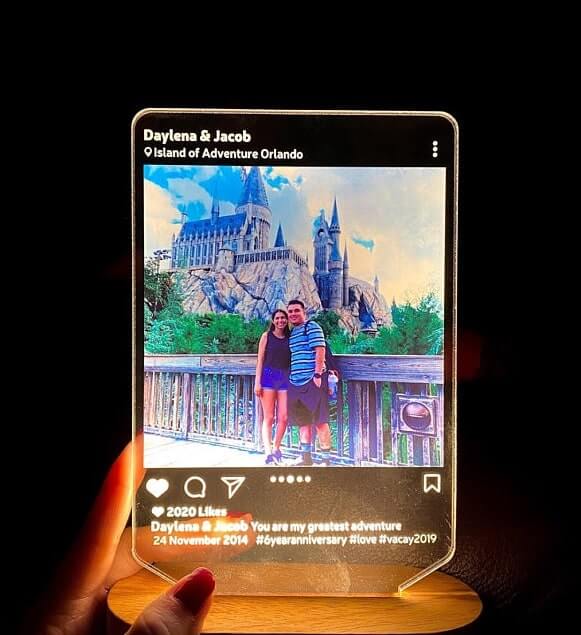 Rustic Docking Station and Organizer
Give something that is meaningful plus elegant. This wooden docking station will organize all his stuff like his phone, wallet, and watches in one place. check this out
Survival Gear Gift Kit
A survival kit can be a perfect gift for an adventure lover husband or boyfriend. He can use it for fishing, hunting, and outdoor camps. Check out this useful gift.
Custom Photo Image Case Cover For iPhone
I'm sure your boyfriend will be speechless after seeing this gorgeous personalized gift from you. A high-quality and durable gift with a personal touch. Check out
Flame Outdoor Speakers
These flame speakers can be a great birthday gift idea for your significant other. Imagine an outdoor evening on a beach with your bf, these flickering flame speakers create a romantic environment accompanied by high-quality sound. Get these magical speakers
Cute Coca-Cola Mini Fridge
If your bf spends too much time in the office or car, then this is a perfect gift for him. It looks cool and he can easily store a few beer and coke cans. Classic collection for coca-cola fans. Check out this cool gift
Personalized 3d Photo Engraving Crystal Heart
You don't have to say anything because your lover understands the language of emotions. A perfect gift for any occasion – anniversary, valentine's day, or Christmas. Check out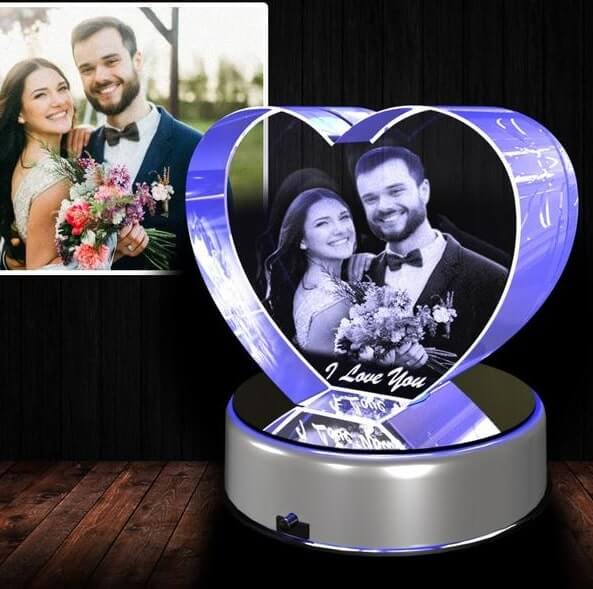 LED Desk Lamp With USB Charging
This multipurpose desk lamp is a perfect gift for a hard-working man, who is in college or works in an office. Besides a lamp, it has a USB charger, an LCD screen that has a clock and calendar, a pencil holder, and a magical night light. Get it from here
Whiskey Stones Bullets
This can be a unique and unforgettable gift for men. These whiskey stones look cool and stylish with the revolver, it will surely enhance his drinking experience while cooling his whiskey. Check out this awesome gift
Magnetic Floating Globe With LED Light
Boys are gadget freaks. Gift this cool desk gadget to your babe for his birthday. The floating magnetic globe just looks awesome when you turn on the neon LED light. Get this gift for your cutie pie
game controller with your picture
If your boyfriend is a cool gamer then he would be happy to see this surprise gift. Whenever he grabs the game controller, the picture of you being together will keep reminding him of your unconditional love. Order this cool gift now!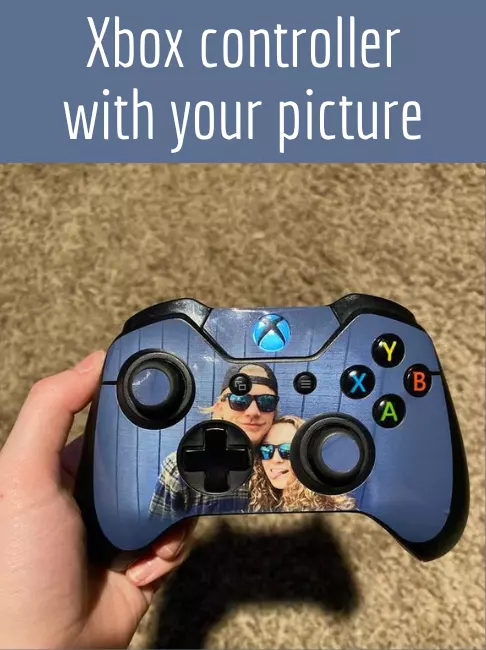 If you liked these gift ideas or want to save them to try later, please pin it on the Gifts For Boyfriend board on your Pinterest.