49 Crazy Summer Activities for Kids
It's Summer again…. Schools are out.
And the kids are excited about the summer activities after an exhausting school schedule. Is your 2019 bucket list ready?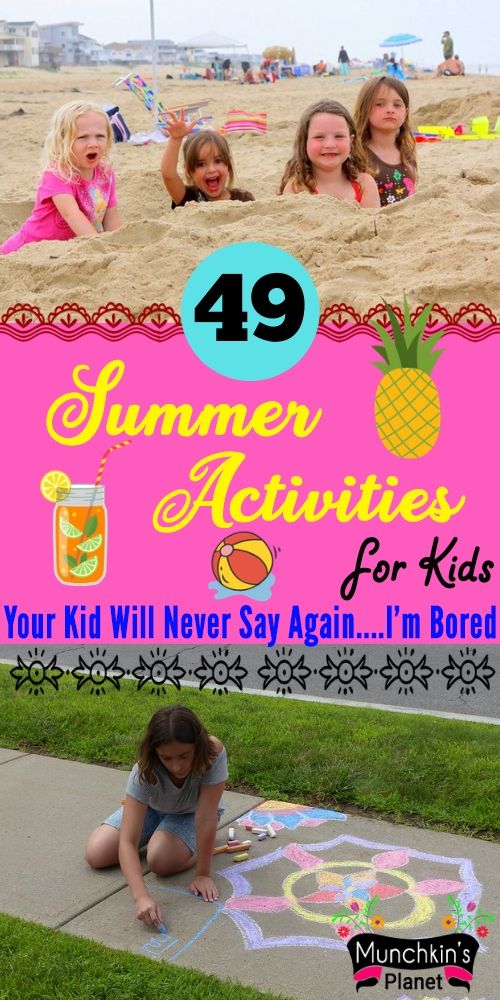 Did you find anything interesting for the kids?
I know, there is so much to choose from. But you must be looking for those activities, that keep the kids entertained and at the same time develop their creativity with fun learning.
I'm sure you don't want to hear it again… Mom, I'm bored
Well, don't worry, to help you to beat the boredom this summer, I've come up with these fun summer activities for the kids.
So, what are you waiting for? Let's dive and enjoy this summer!
Here's the List
1. Going to the Beach
In summer visiting beaches can be fun and exciting for the kids. There are a whole lot of activities they can do on the beach.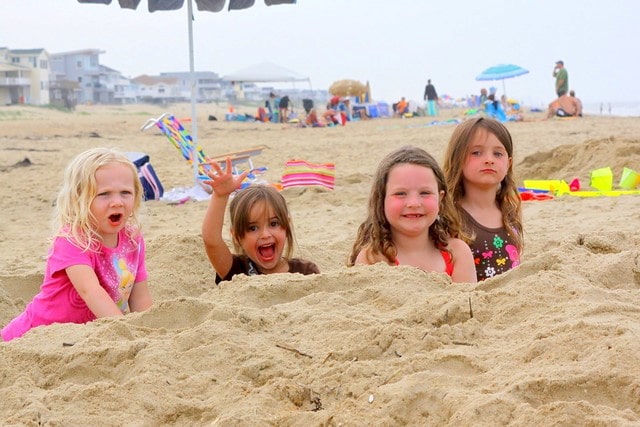 Try these activities on the beach:
Swim in the sea.
Building sandcastle.
Collect seashells.
Playing games like – Frisbee, volleyball, limbo, beach bowling, tug of war, etc.
Clicking pictures on the beach.
Treasure hunt.
Skipping rope, beach race.
Surfing and watching the sunset.

2. Simple Obstacle Course DIY
An obstacle course can be a great outdoor activity for kids, it involves a lot of physical activities and is fun. So here is a simple and easy to set up obstacle course idea you can try this summer.

3. Go Picnic
Summers are great times to pack your bags for a picnic. A Picnic brings us closer to nature, kids play, eat and spend quality time with family. There are plenty of places to go for a picnic – parks, beaches, or even in the backyard.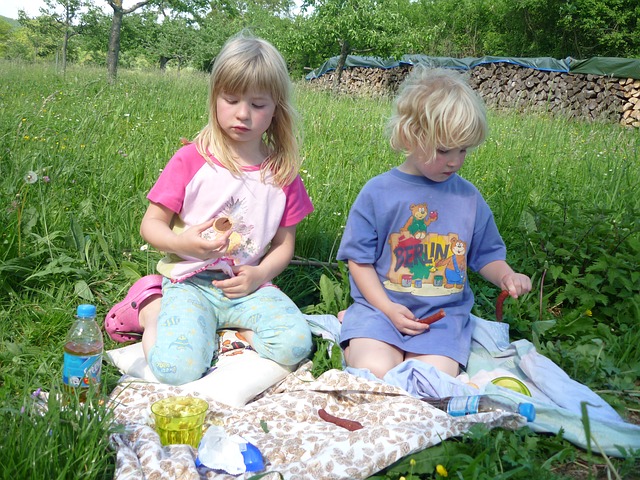 4. DIY Lawn Scrabble
Sick of playing the old board games the old way? Try this unique way to renew your interest in scrabble. Build a giant scrabble board in your backyard.

5. Mini Golf
One of the ways to kill the boredom is to build a mini-golf course using household items like empty soda cartons, plastic cups, and tennis balls.

6. Pool Noodle Toss
You can make many fun games with pool noodles, all you need is some pool noodles and duct tape, and create a toss game or javelin throw from it.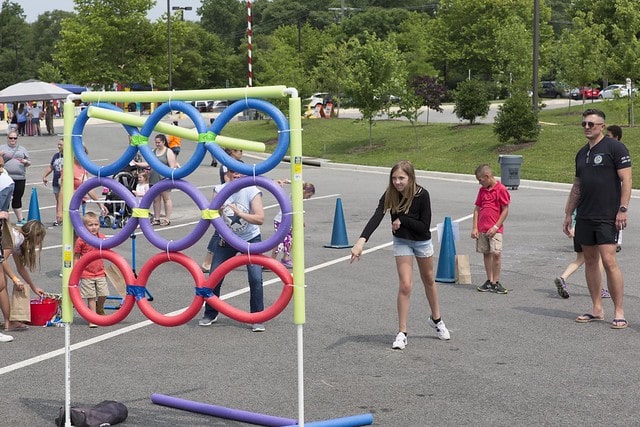 7. Making S'mores
Nothing can beat the excitement of making smores on a campfire night, the smell of roasted marshmallows on a stick, and putting it between the crackers, every kid enjoys this American classic.


8. Paper Crafts
I'm sure you'll agree with me…. Paper crafts are the best way to engage kids in summer because they are easy, very cheap, and give creative wings to kids to express their imagination.

Some of the papercrafts to try with kids:

Origami is a fun and easy way of making papercraft. I'm sure your kids would love to do it. Learn here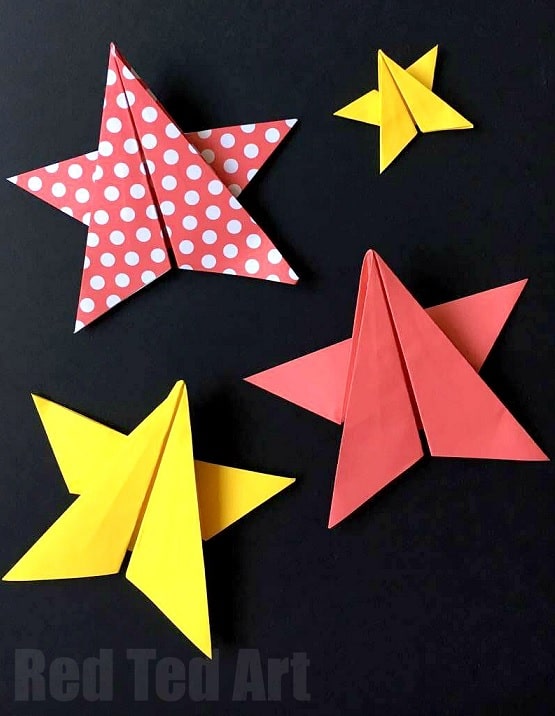 Making beautiful paper plates and flowers is so easy, tutorials here


Visiting the local zoo also inspires kids to make a craft of their favorite animals, here's the one, paper chain snake craft.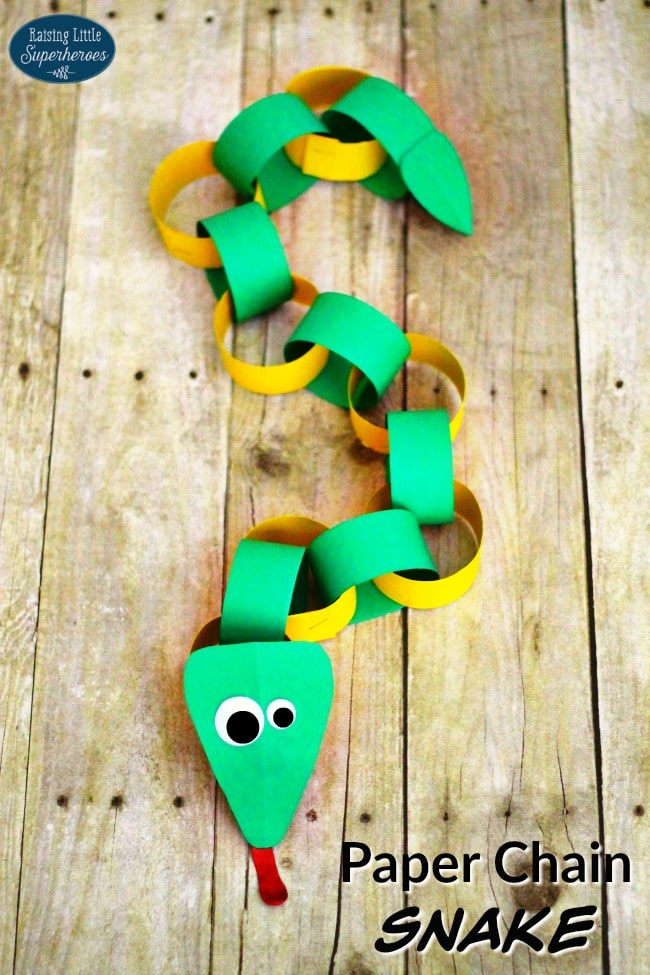 A similar inspiration from animals kingdom is, making a paper owl mask, It's so easy you just need some colorful paper, scissors, and glue. Here's the tutorial.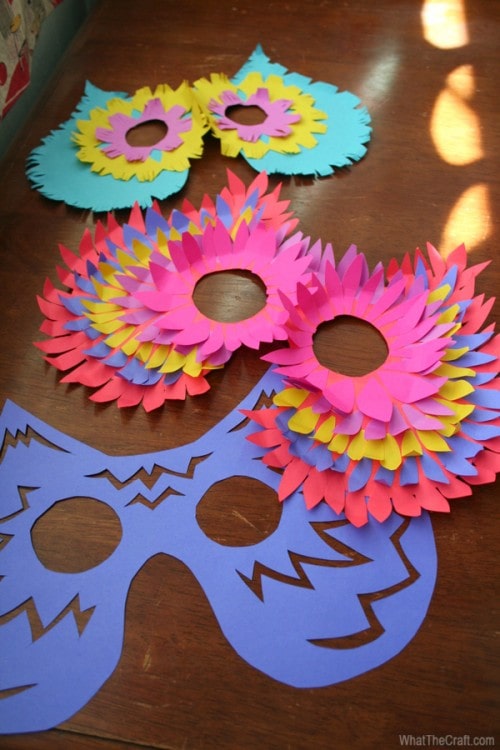 9. Hula Hoop
Hula Hoop is my favorite outdoor game. It involves a lot of physical activities, it's creative, colorful' and a fun game. It keeps kids engaged for hours. Here are some of the hula hoop games ideas.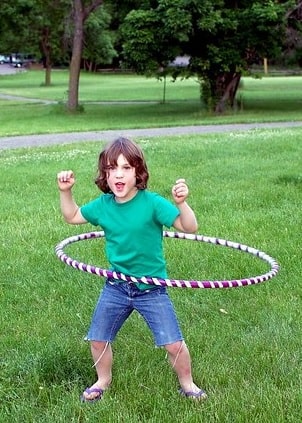 10. DIY Ball Toss Game
It's very easy as it looks. Take 4-5 laundry baskets and fix them on a big wooden board or a wall and be ready to toss the ball into the basket.
11. Camping
Camping is a great summer outdoor activitiy for kids because they make new friends as they interact with each other in games like:
Sack race
Alphabets and number games
Tug of war
Obstacles courses
Camping activities are entertaining and educational at the same time.

12. Bubble Activities
All kids love to play with bubbles, it's fun as you can do so many things with bubbles – making giant bubbles, bubble painting, and bubble science experiments.

Making Bubble Painting
You just need a paper, bubble liquid, and a straw….. and here you go!


Making a Giant Slime Bubble
Just think of it! the fun of making a giant slime bubble, learn the recipe.


Create those Monster Bubbles
Want to know the secret recipe for creating those monster bubbles? check out here.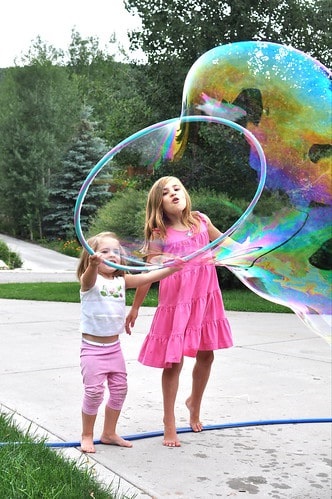 13. Visiting Museum
Visiting a museum can be a fun and educational trip for kids. It introduces history and culture. It makes kids smarter and sparks creativity. You can also visit science centers, botanical gardens, and historical sites for that matter.

14. Plastic Bottle Bowling
A good way to use plastic soda bottles is to make a bowling alley in your backyard. It can be a great idea to do a fun activity with the kids this summer.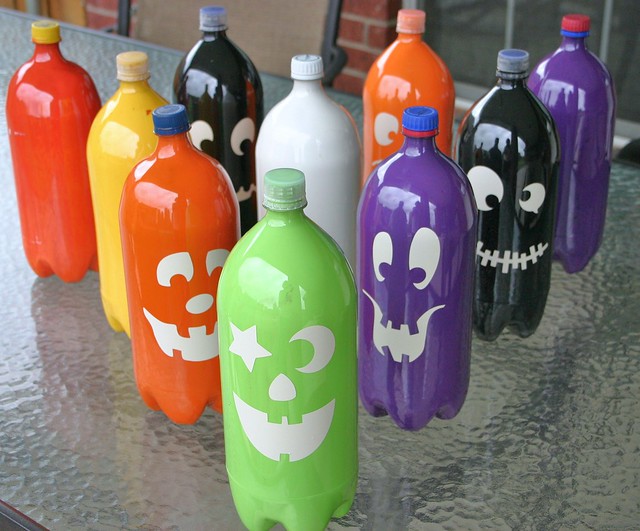 15. Visiting Zoo
A fun way to spend time in summer is to visit the zoo, It can be a great learning experience for children, they know about different species of animals and birds. Their natural habitats, behavior, what they eat, and how they take care of their offspring.

16. Flying Kites
Flying kites is another fun outdoor activity for kids. It doesn't cost much, you just need a kite, an open area, and good wind to take off the kite.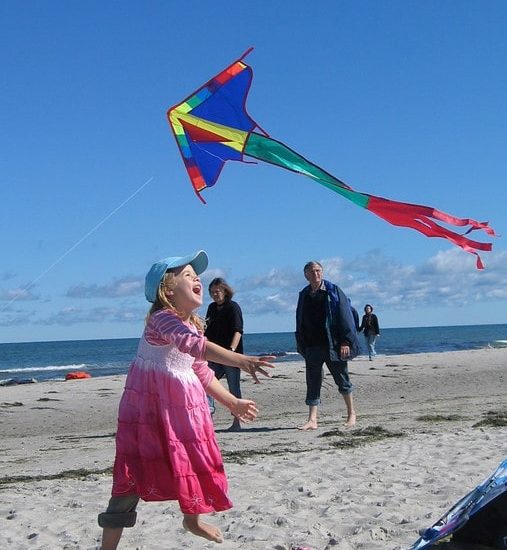 17. Hiking
The best outdoor activity to start the summer must be to go hiking, you don't require to go far away from home, just look for an easy trail around your home or local park. 

Hiking is cheap, keeps your kids active and they don't get bored. You can also include some games to make hiking more fun like:
Eye spy
Asking questions
Scavenger hunt
Guess the tree or animal

18. Fun things with the tin cans
There are a lot of fun things you can do with old tin cans. You can give them the funky look by spray painting these cans, stacking them up, and knockdown using a ball.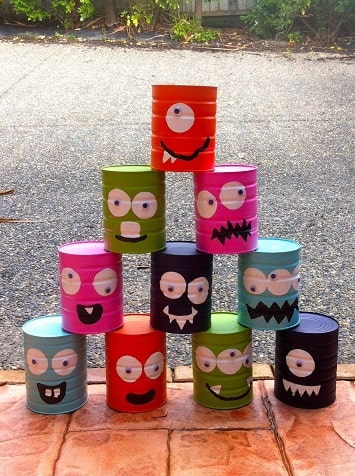 Other interesting things we can do with the tin cans:
Making a tin can stilts


Tin can bird feeder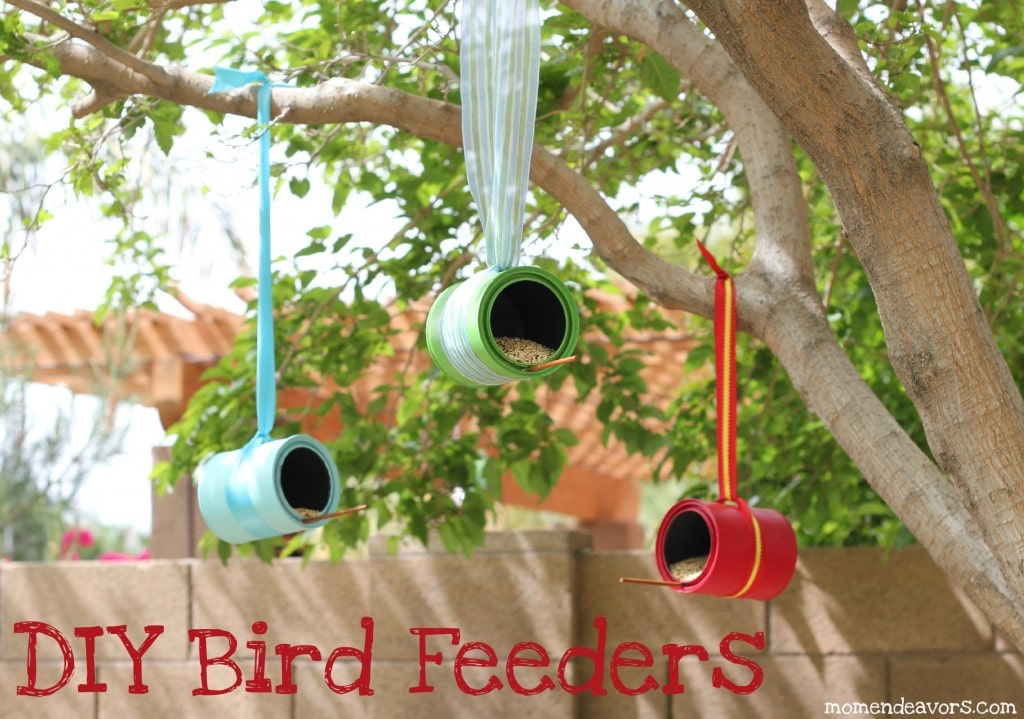 Making tin can planters
A simple craft, any kid can make and can also be used as gifts to dear ones.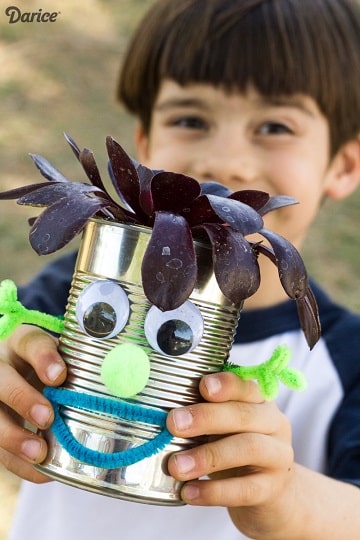 19. Bike Riding
Bike riding can also be a fun activity for kids in summer, if they are beginners, they can join some bike camps. It can be a great physical activity while interacting with other kids.

20. Fun with Toilet Paper Rolls
There is so much stuff around us, which we can use creatively to create simple games for kids, One fine example is the toilet paper roll game to knock down the balls.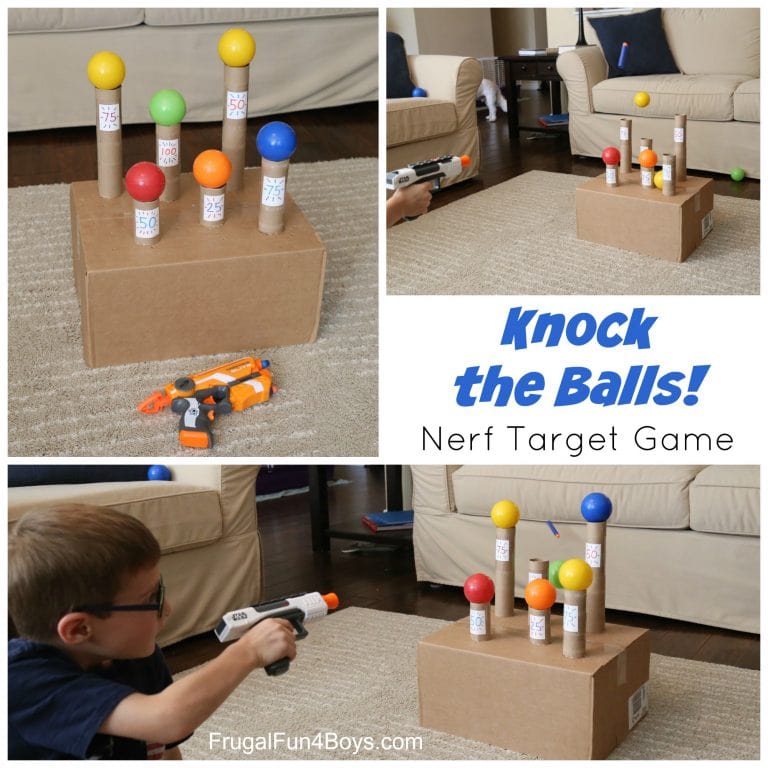 21. Visiting Farmers Market
The smell of freshly baked bread and the bright color of fruits and vegetables. Visiting farmer's markets is always a fun activity for kids, seeing the fresh produce is a great sensory experience, interacting with farmers, and understanding seasonal produce. 

In addition, there are also handmade wooden toys, pickles, jams, and flowers. For all these reasons the farmer's market is a great place for summers to visit.

22. Painting Clay Pots
All kids love painting, to add more fun give them some clay pots and paint to show their creativity. And the best thing is you can use these beautiful pots as platers later, which will make your yard more beautiful and colorful.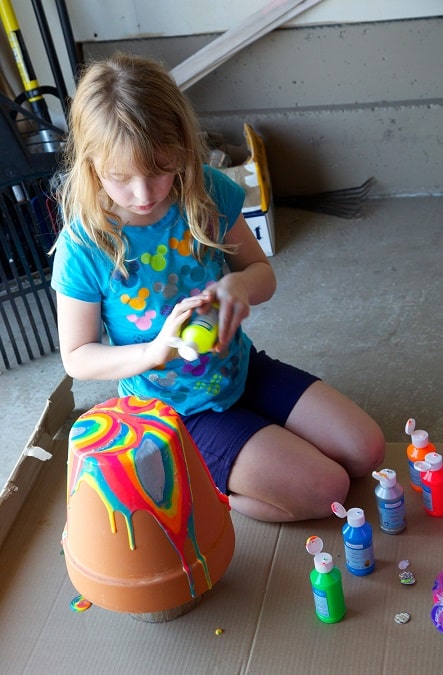 23. Making Suncatcher
Suncatchers are beautiful and very easy crafts for kids to try this summer. Here is the tutorial for making a melted beads suncatcher.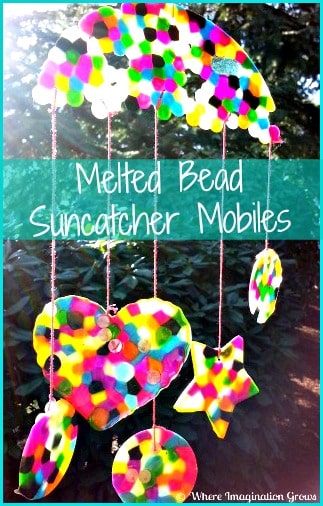 24. Sand Art and Craft
Playing with sand is not just limited to the beach, kids can do a whole lot of fun activities from the sand at home as well.

Making colored sand
You don't need to buy those expensive colored sand for fun and craft instead, you can make them of your own choice of color. Here's how.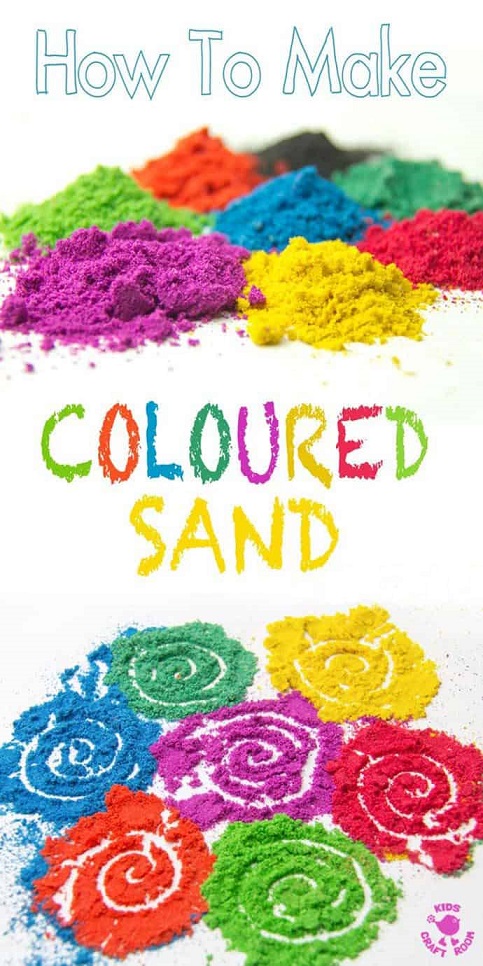 Making a sand volcano
Playing with sand is fun, what if we add some science to it, that's what the next idea, to make a sand volcano.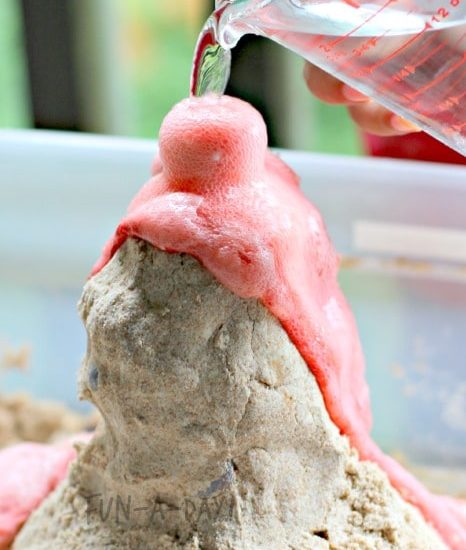 Making Rangoli
Rangoli is an Indian decorative pattern, created on the floor using colored sand and rice. Making rangoli can be a great creative idea to do with sand. Here are some ideas to make flowers using colored sand.

25. Straw Rockets
Design your own rocket and launch it, explore the science side of your kids with the straw rocket idea.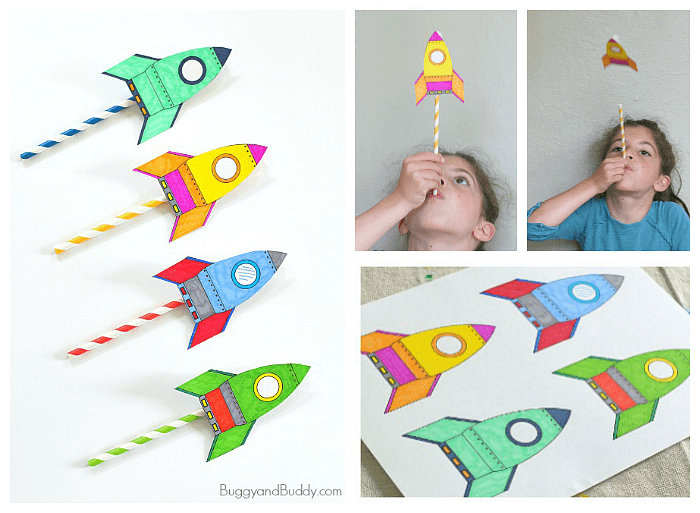 26. Fun With Jello
Who doesn't love candy, here is a fun way to make Jello. The colorful Jello fruit DIY is very easy to make, I'm sure your kids would love doing it.

27. Making Fairy Garden
One of the fun backyard activity, you guessed it right…. Making a fairy garden. Give your kids the creative wings to fly their imagination.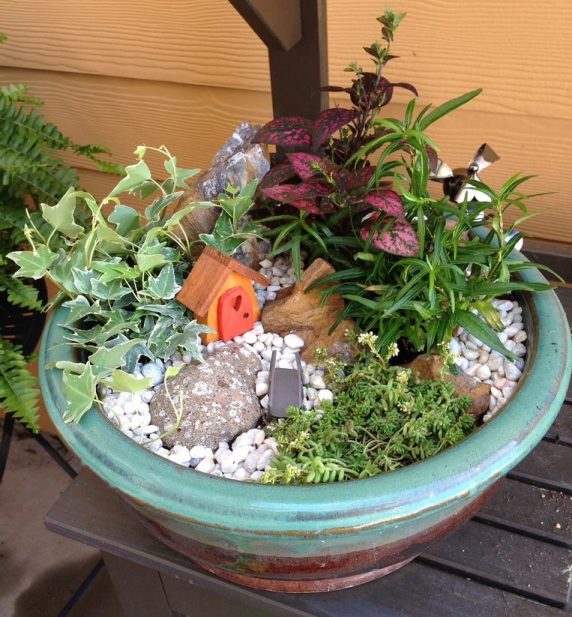 28. Egg Carton Boat
The floating boat is one of my favorite summer activities, the best part is you can use a simple egg carton to make a boat, here is an awesome egg carton boat craft to play in the water.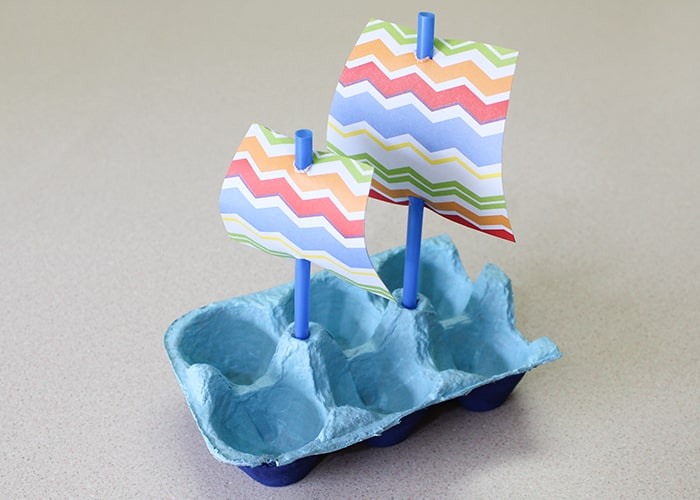 29. Build a DIY Water Sprinklers
Want to try this crazy summer DIY? Build a DIY sprinkler, It will keep your kids busy for hours and is a fun way to play with water.

30. Making Tornado in a Bottle
The summer holidays can be more useful if you learn something for fun. Here's how to make a tornado in a bottle. A very simple science experiment that kids would love.

31. Mentos and Coke Experiments
It's fun, we all have heard of Mentos coke experiment or watched its videos on youtube, but have you ever tried it?

32. Sponge Water Bombs
One of the inexpensive ways to make water games at home this summer is sponge water bombs. It's super easy to make and a fun way of playing water games. Forget the old way of water balloons and water guns.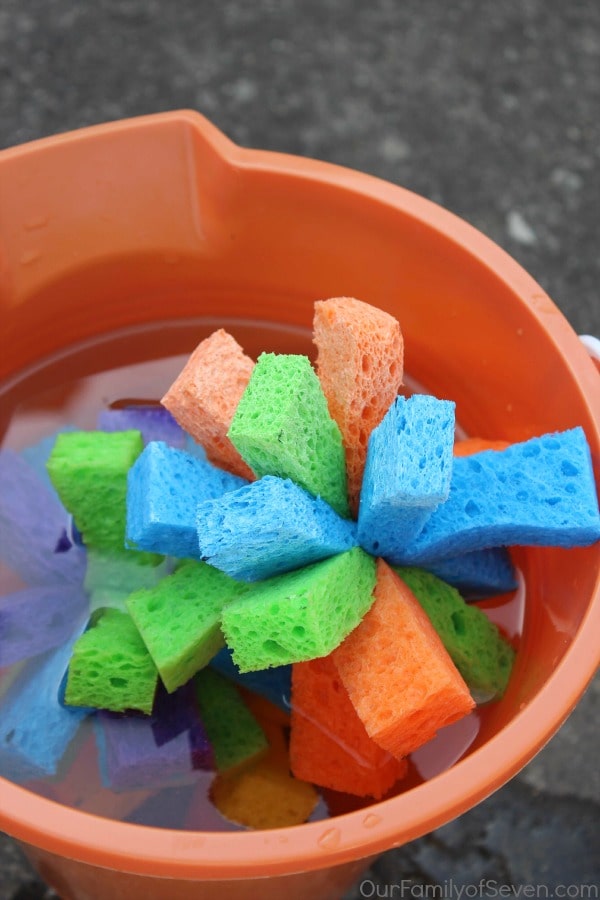 33. Make Water Wall
This summer do some cool water activities by building a water wall, you must have seen its pictures on the internet and thought it's hard to build.

Actually, it's not that hard, you just need a peg wood board, clear tubes, funnels, and zip ties from the hardware store, that's it.

If you like this post, please pin it to your kids activities board on Pinterest.