19 DIY Easter Egg Decorating Ideas
Easter is just around the corner. And it is the perfect time to try some Easter egg crafts for kids and toddlers.
Because Easter decoration is incomplete without Easter eggs as they bring family and friends together and the kids are excited about the egg hunt.
And believe me, decorating Easter eggs with kids is more fun than buying them from supermarkets. So today I've rounded up some of the best DIY Easter egg decorating ideas from Pinterest.
Here I'll show you simple and easy creative techniques to make beautiful designs and patterns on dollar tree plastic eggs.
In this collection, you'll learn the dyeing technique with shaving cream, marbled Easter eggs with nail polish, glitter Easter eggs, melted crayon Easter eggs, hand-painted emoji eggs, and string easter eggs with yarn, rustic farmhouse fabric eggs, and coloring Easter eggs.
The best part of these tutorials is, being a fun activity for kids, you can also use these DIY Easter eggs to decorate your Easter wreath, handmade Easter baskets, and Easter garland and banners projects.
Let the magic begin!
Related Post – Easy DIY Easter Decoration Ideas
1. Funny Emoji Eggs
These fun emoji eggs are very creative, you can paint any emotions on them. First, paint the eggs with bright yellow color and paint your imagination. Tutorials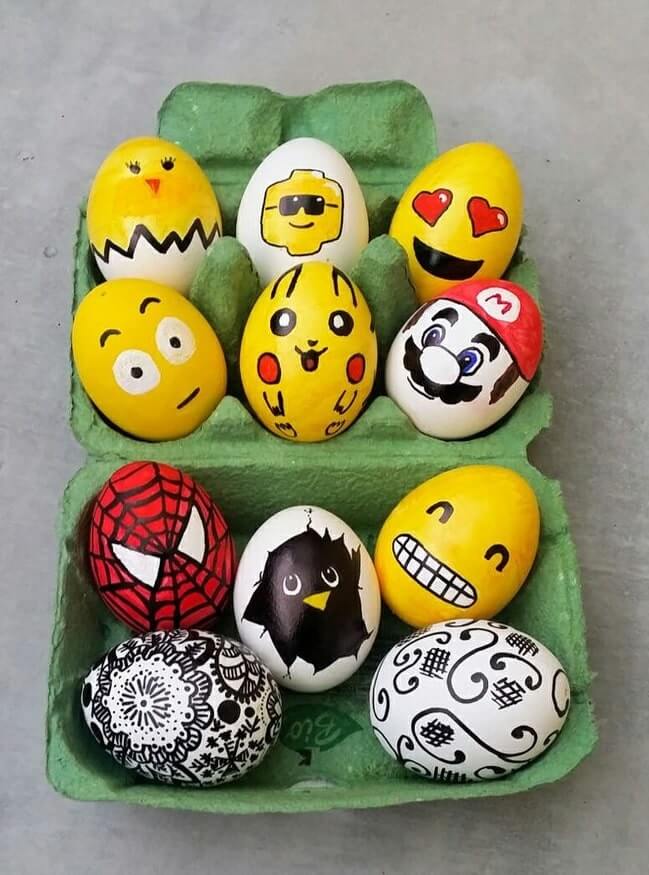 2. Shiny Easter Eggs DIY
Give your Easter eggs a glossy metallic finish with this simple and easy technique to color Easter eggs. Tutorial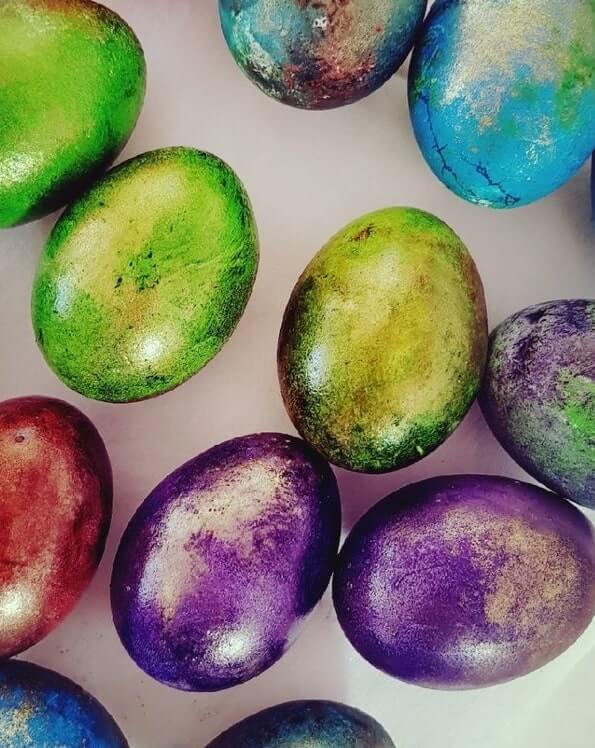 3. Pool Party Eggs
Try these cool swim-capped eggs this Easter based on the pool party theme. They are super easy to make using balloons and kids would love to make them for Easter crafts or activities. Tutorials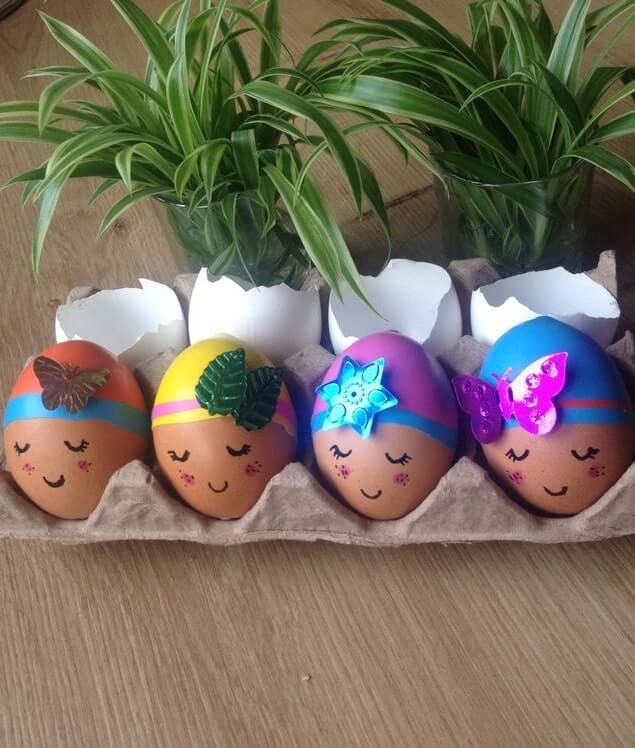 4. Shaving Cream Easter Eggs
Learn the fun way to dye Easter eggs with shaving cream or whip. In addition, you need to mix different food colors with shaving cream to get the rich colors for the final product. Tutorials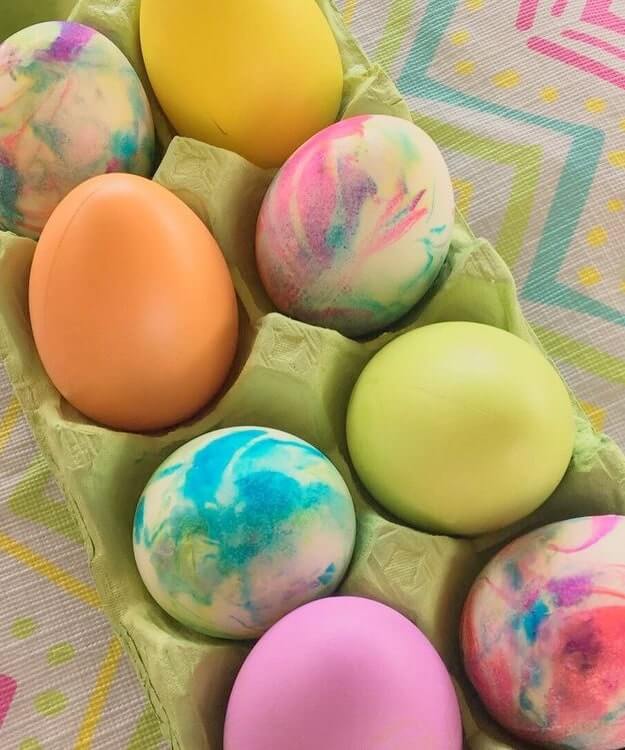 5. Minion Easter Eggs
Minions have a special place in the kid's minds because they are cute and funny characters that bring smiles to their faces. Learn how to make Minion Easter eggs here.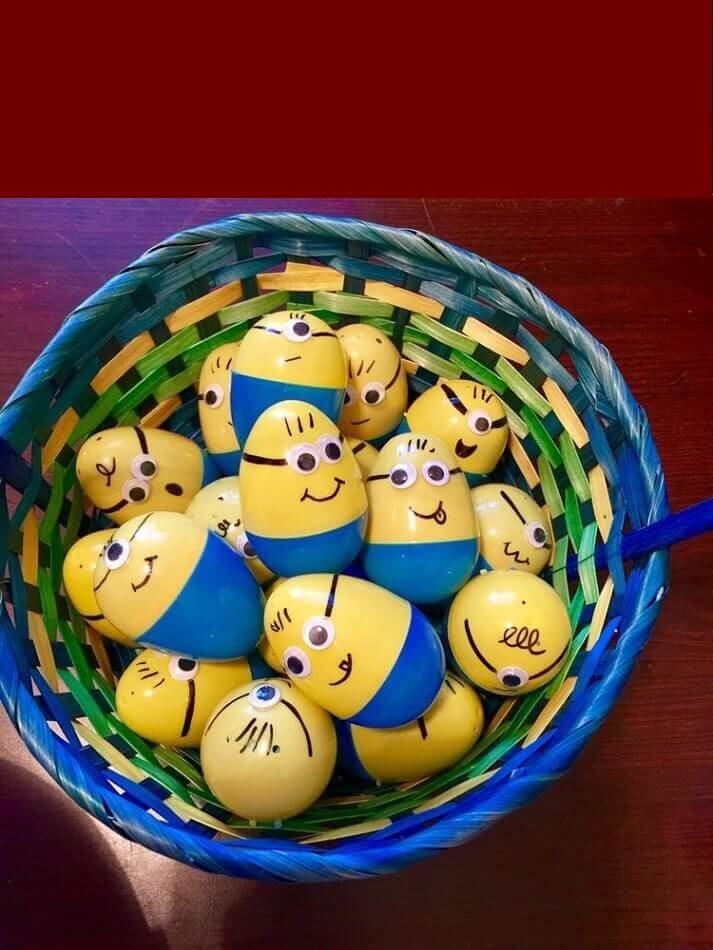 6. Glittering Easter Eggs
Get inspired to make those glittery colorful eggs in gold, purple and blue. They are an easy and inexpensive way for Easter decoration. Tutorials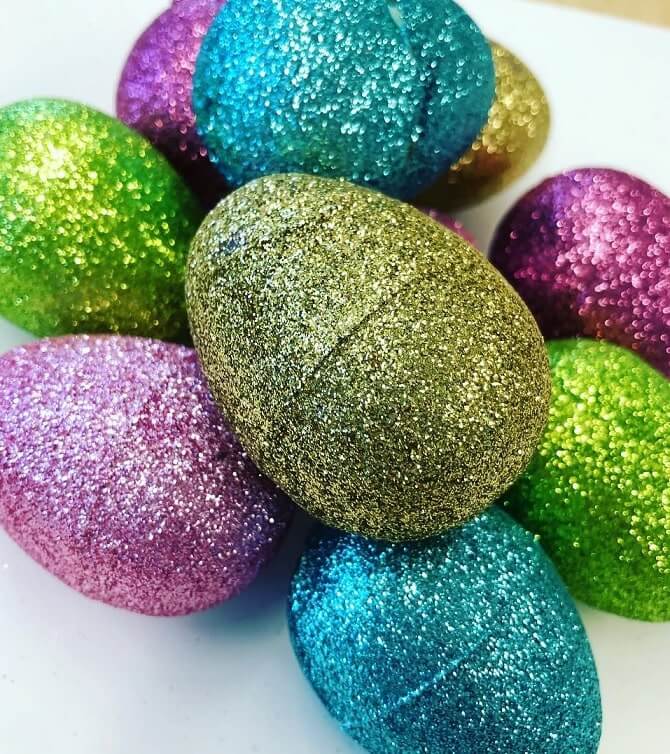 7. Dye Easter Eggs in Leaf Pattern
Make those gorgeous-looking leaf pattern on dye Easter eggs. Try this unique technique to dye Easter eggs naturally. Get the idea.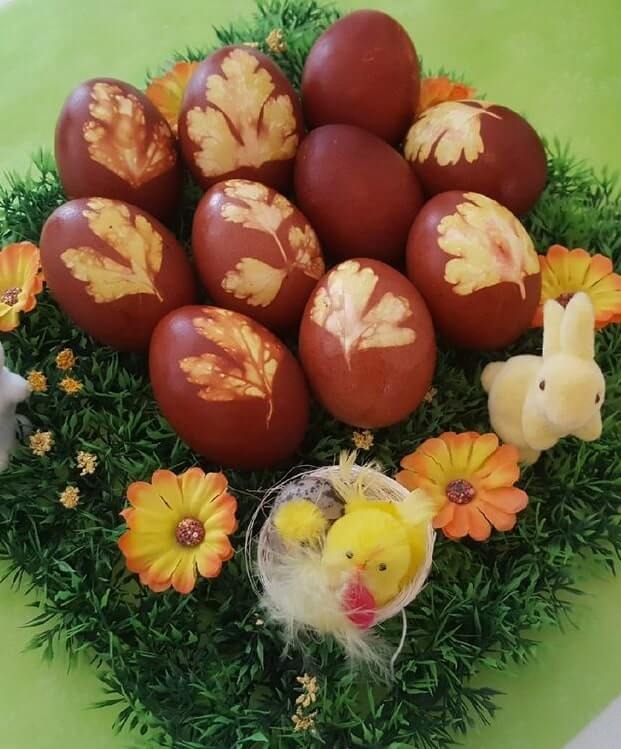 8. Rustic Fabric Easter Eggs
Create the classic rustic pattern by wrapping cotton fabric on the Easter eggs. The rough finish gives a unique touch to Easter decor. Learn here.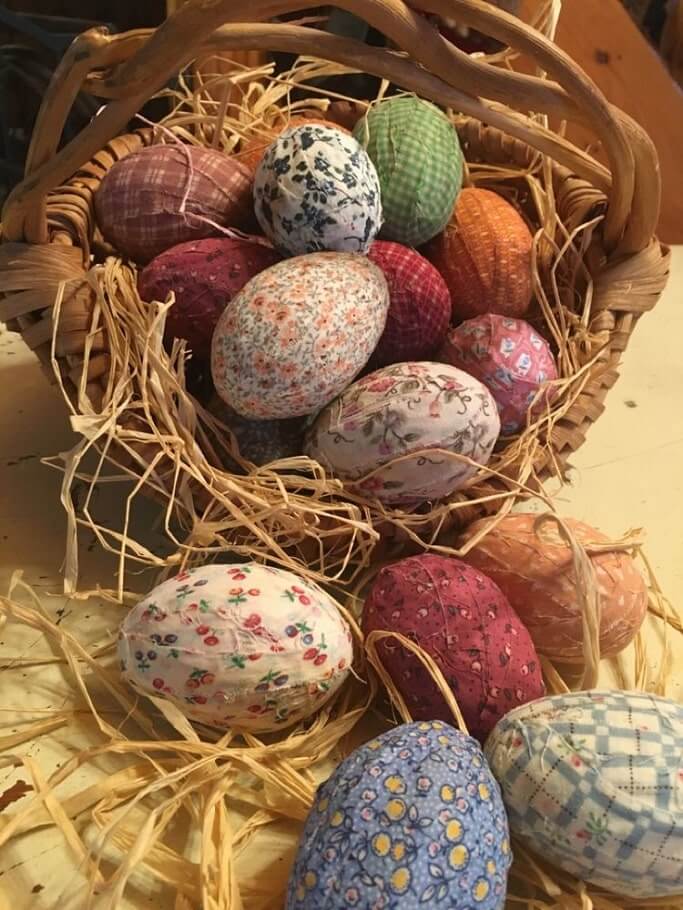 9. Easy Yarn Easter Eggs and Garland
Yarn Easter eggs are very versatile, you make Easter garlands from them and even use them like Easter eggs. A simple and easy spring craft for kids. Here's the guide.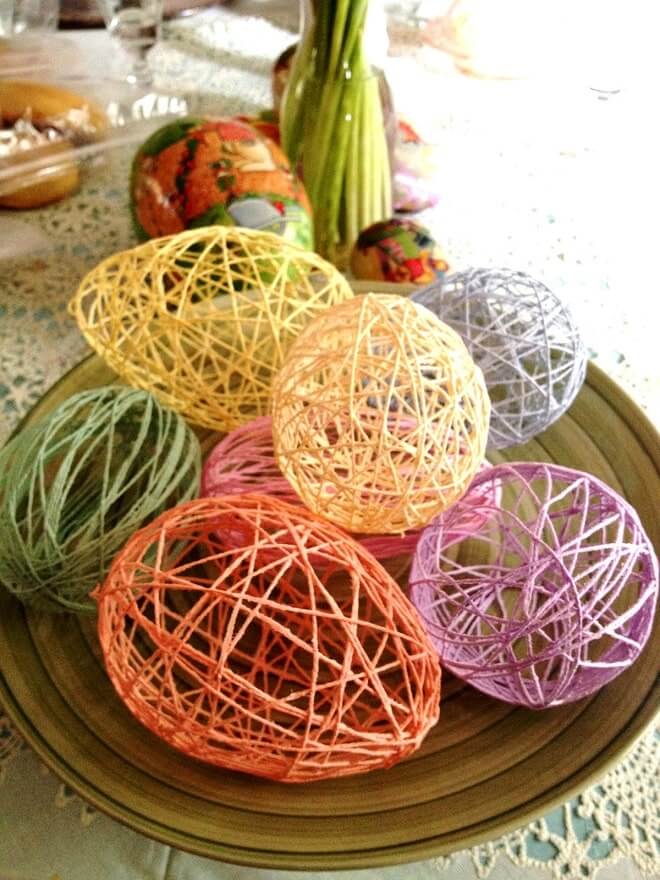 10. Tie-Dye Paper Towel Easter Eggs
In this technique, we use paper towels, tie them and squeeze some drops of food colors to create cool patterns over the eggs. Try this technique.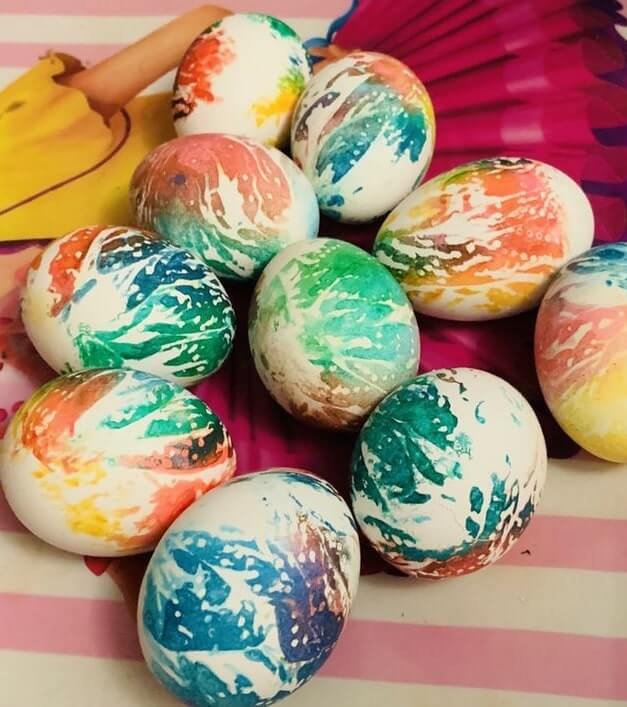 11. Cactus Eggs
Try this unique cactus Easter egg, perfect for an Easter egg hunt, or use it as a centerpiece for table decoration. Tutorials.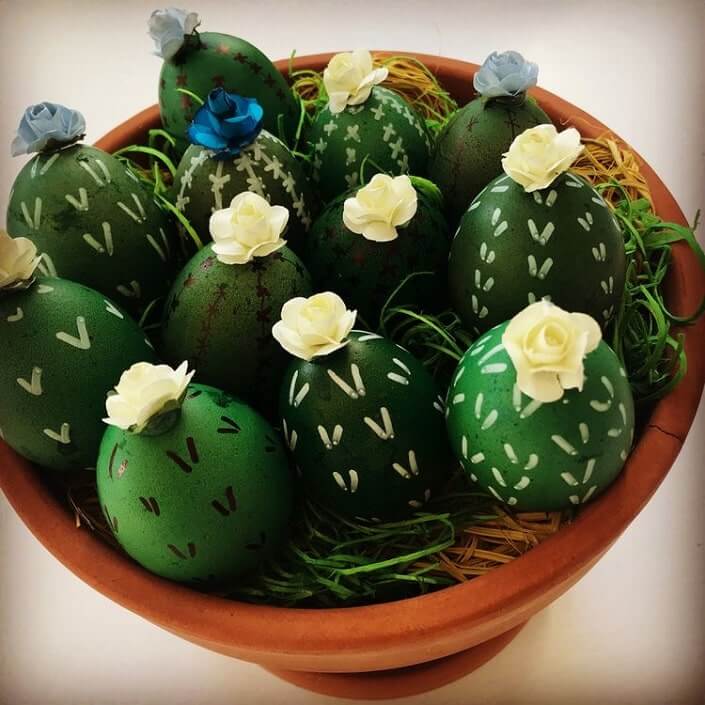 12. Vintage Book Page Easter Eggs
Give your plastic eggs a rustic vintage page look with this creative idea to decorate Easter eggs. Get the guide.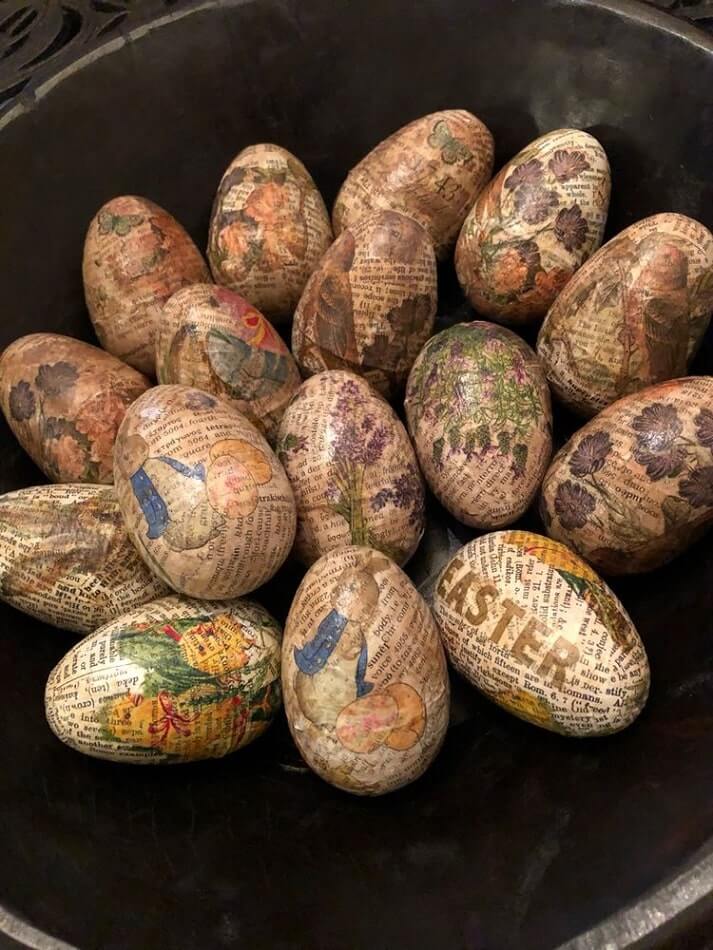 13. Rice Shake Easter Egg Decorating
Dye the hard boil eggs with the rice shake technique, a fun Easter craft activity that kids going to love. Try it.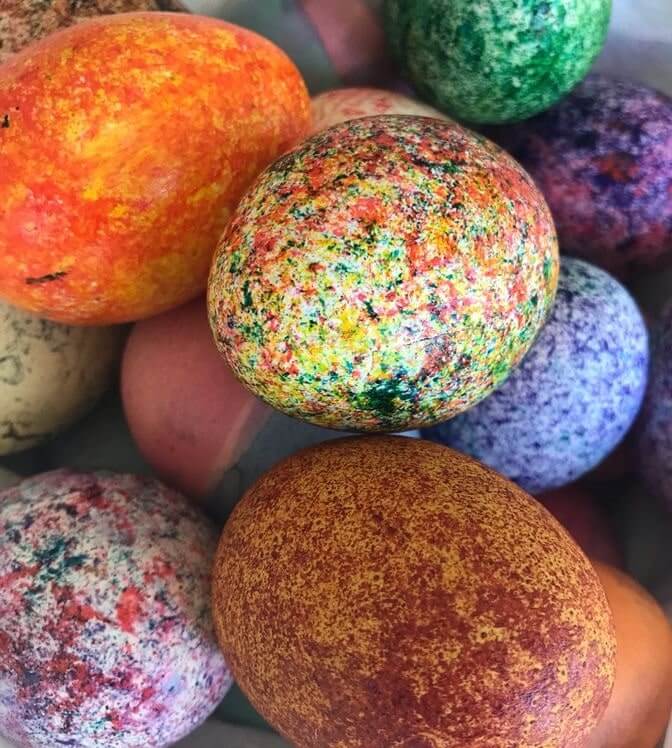 14. Melted Crayons Easter Eggs
Instead of trying the same old traditional food coloring technique, use a melted crayon method to create the bright vibrant designs on the Easter eggs. Learn how.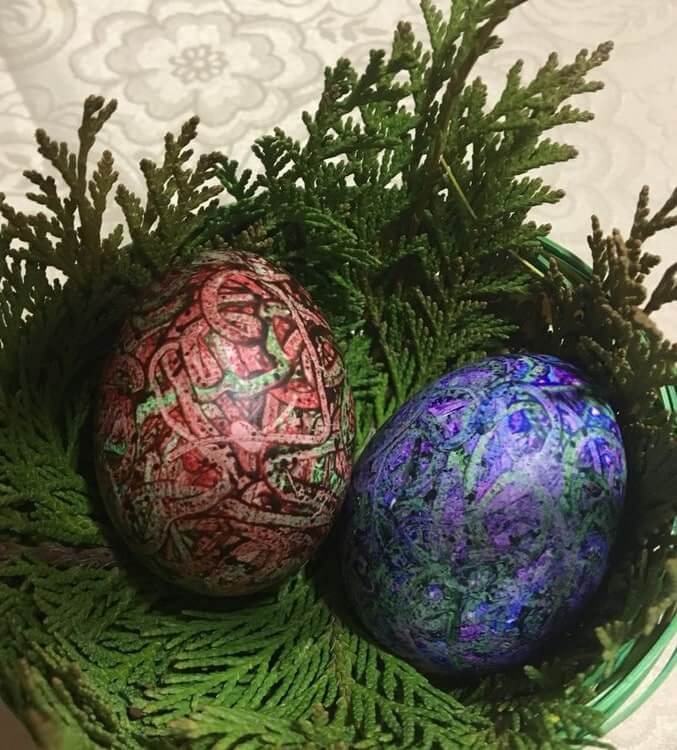 15. Ladybug and Bee Easter Egg
After dyeing the egg in red and yellow color, paint black stripes on the yellow egg and black dots on the red egg. Don't forget to draw their cute eyes and smile.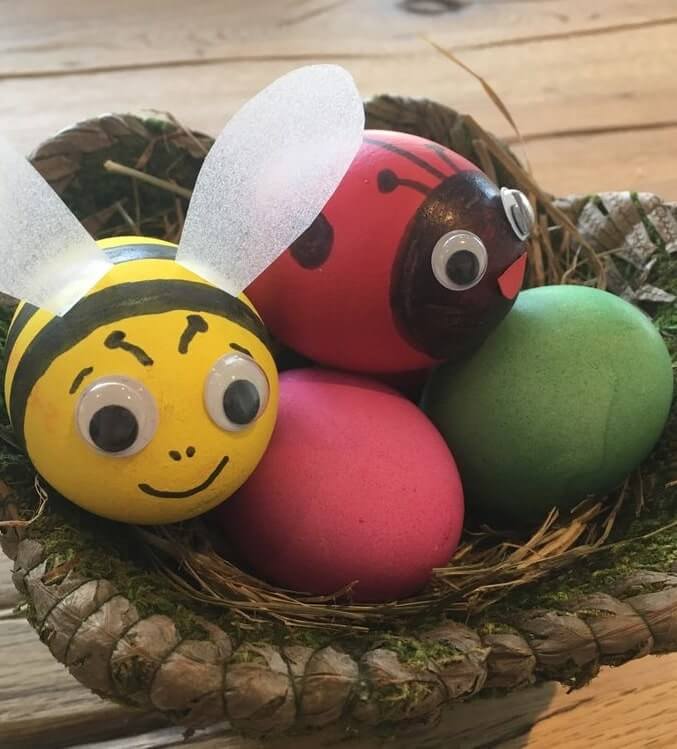 16. Marbled Easter Egg Decorating
A very simple and creative technique where we use nail paint to create marble patterns on eggs. Here's the tutorial.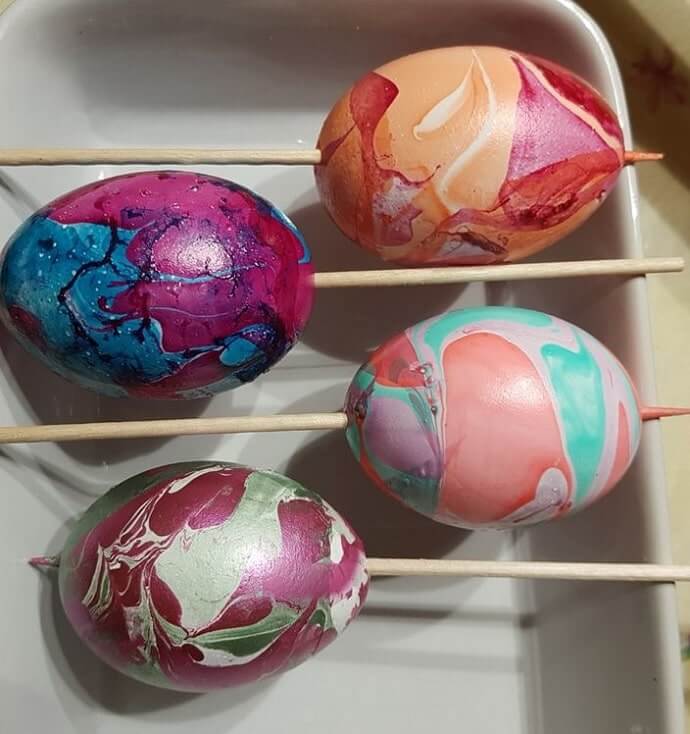 17. Easy Ideas to Color Easter Eggs
Try some of these easy techniques: Take hard boil eggs and splatter black color on dyed eggs using a paintbrush. Use puffy paints to create flower designs and geometric patterns on eggs.
Washi tapes are great to create simple patterns on eggs by dipping them in dye and then remove those tapes to see the desired pattern. Similarly, wrap strings over the egg and dye them in different colors to create unique patterns.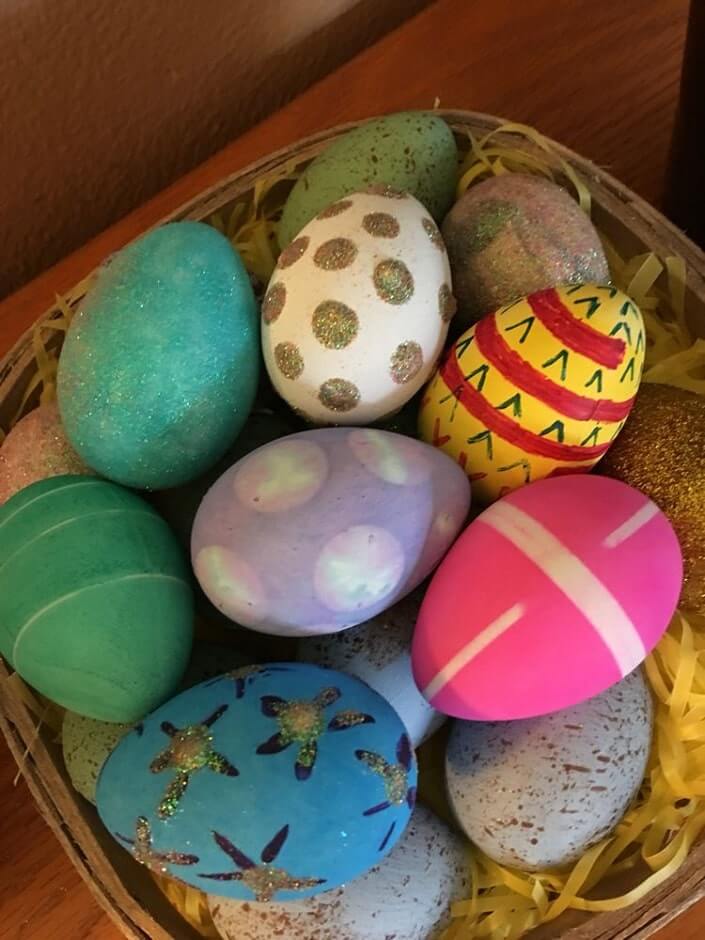 18. DIY Farmhouse Jute Easter Eggs
Make Farmhouse style jute Easter eggs using jute twine or cotton twine from Dollar Tree. Here is the complete guide.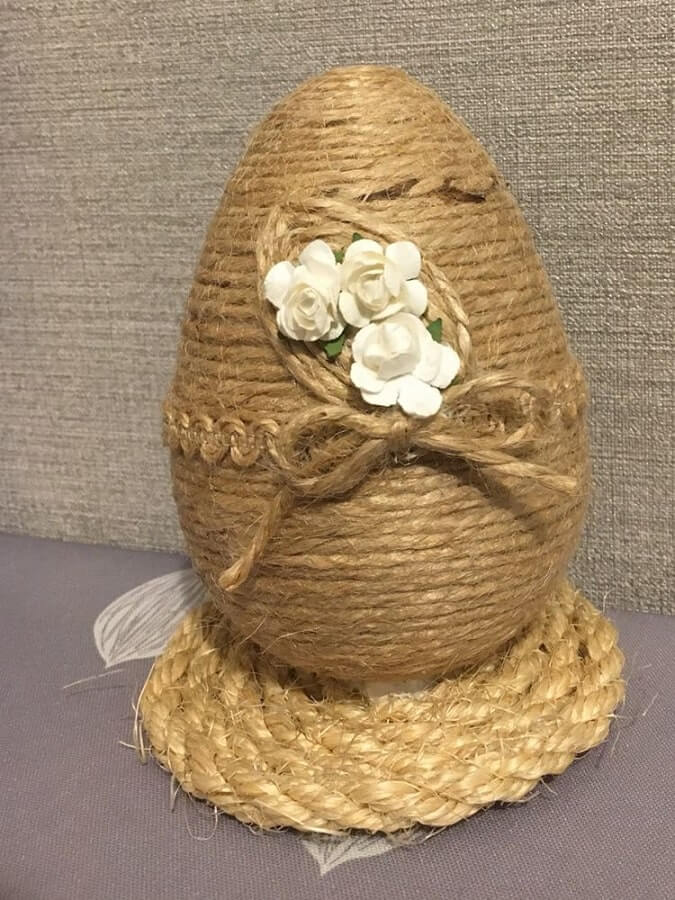 19. Colorful Easter Eggs
Watercolors are the best way to show your creativity in decorating Easter eggs. You can paint flowers design, ladybugs, or draw loops, swirls, and dots. The possibilities are endless just give it a try.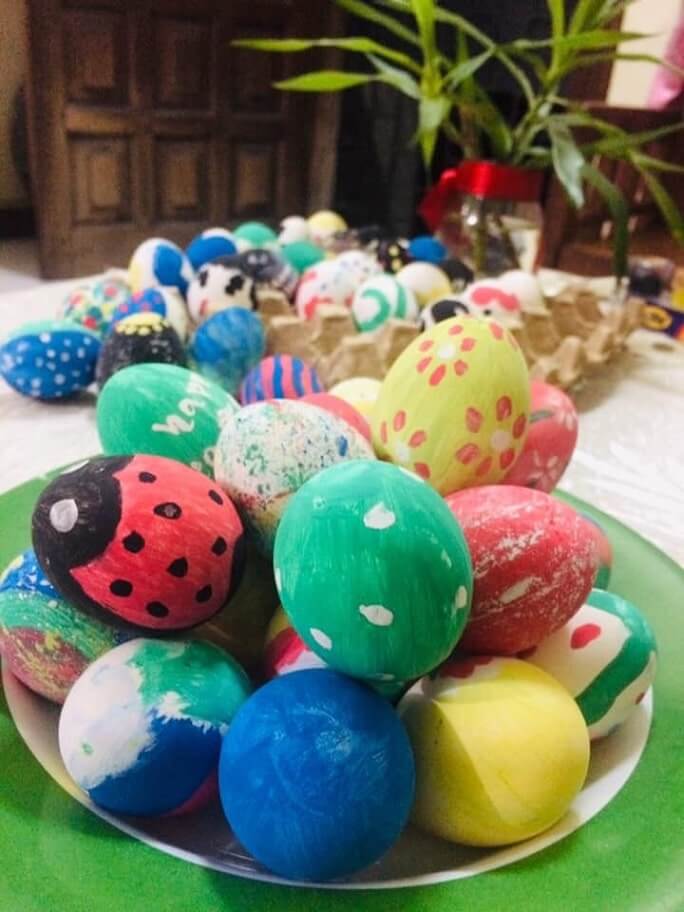 If you enjoyed these decorating ideas or want to save it for your inspiration, Please Pin it on the Easter Egg Decorations board on your Pinterest.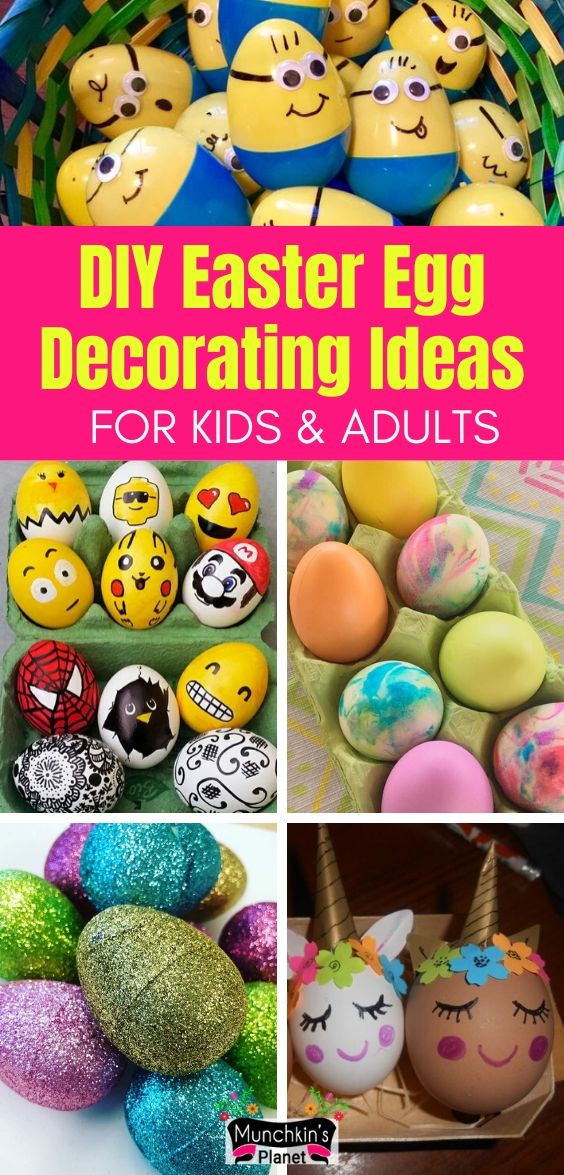 Related Post – Easy DIY Easter Basket Ideas