DIY Halloween Balloon Spider Craft
This post may contain affiliate links. Please read the disclaimer.
Finally, Halloween is here. The spookiest time of the year, get ready to try some easy DIY ideas with kids for Halloween party decoration.
Kids are really excited to decorate their rooms for Halloween. And this one is their favorite, yes I'm talking about balloons. You can even use them for birthday party decorations.
While scrolling through Pinterest, I found this interesting DIY Halloween balloon spider craft. This decoration is so simple that you can do it within 15 minutes.
This is one of the simple and easiest Halloween crafts you can try with your kids, as they always have fun activities with balloons, plus they can add their creative touch to it.
Add more colors of creativity to your Halloween decor with this cool spider balloon.
Let's start
How to make the balloon spider?
In this spider craft, our basic plan is to tie two balloons to form a spider and hang them using masking tape. With the help of crepe paper streamers, we will make the legs of the spider.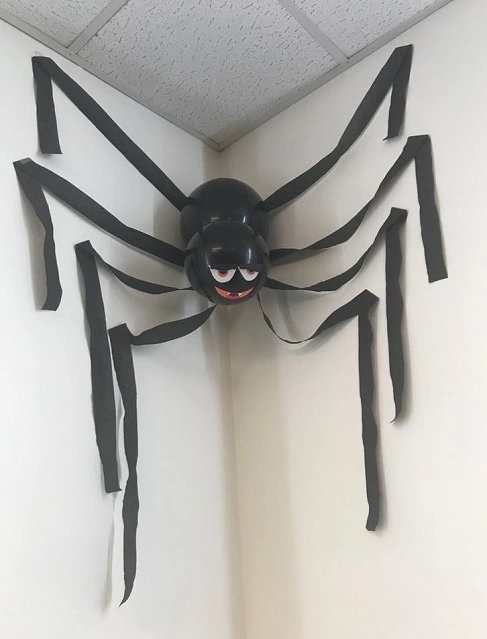 Supplies needed for this project:
Instructions
1. First, we blow up the large 12-inch balloon and small 5-inch balloon. Then tie both the balloons, forming the shape of a big black spider.
2. The small balloon already has big printed eyes on it, but if your balloon doesn't have those big eyes then you can paste one of the sticker eyes and mouth have given in the link or you can simply hand draw on paper and cut it out, paste it on the balloon.
3. Tape the spider on the ceiling with the masking tape.
4. Cut the crepe paper streamers into eight long pieces for the spider's legs.
5. Attach the crepe paper strips in the pattern of spider legs (as shown in the image) and tape them to the wall.
I hope you'll like this simple Halloween craft and try it for the DIY Halloween decoration for the kid's room. You can try with your kids to decorate rooms.
Minecraft spider birthday party decoration
If you're looking for a Minecraft spider birthday party decoration, then try these DIY balloon spider decorations for the theme.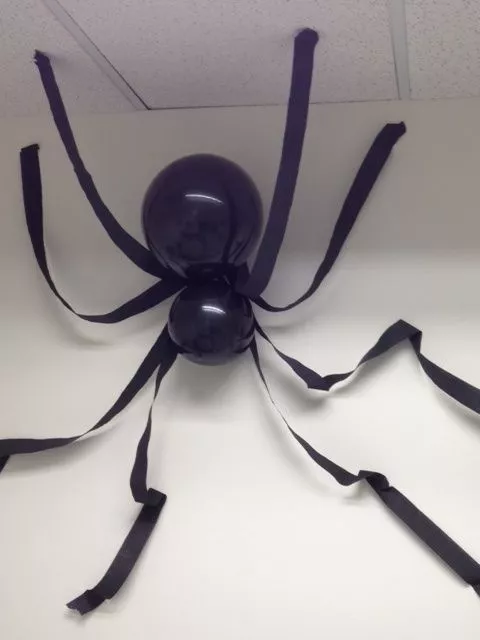 Kids love Minecraft theme birthday parties, take inspiration for your decoration. They are super easy to set up and look awesome.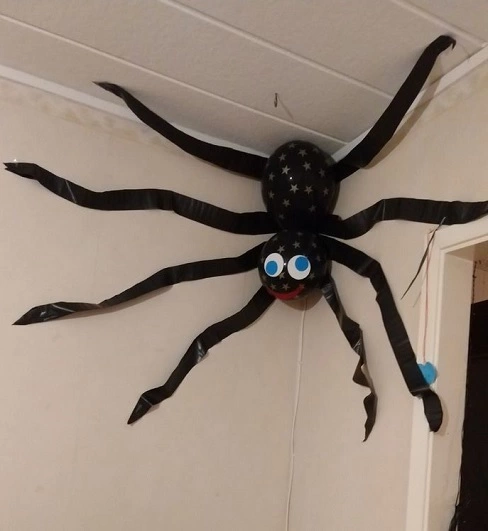 Here's another way to put crepe paper streamers on the walls to create a large spider web on the corner.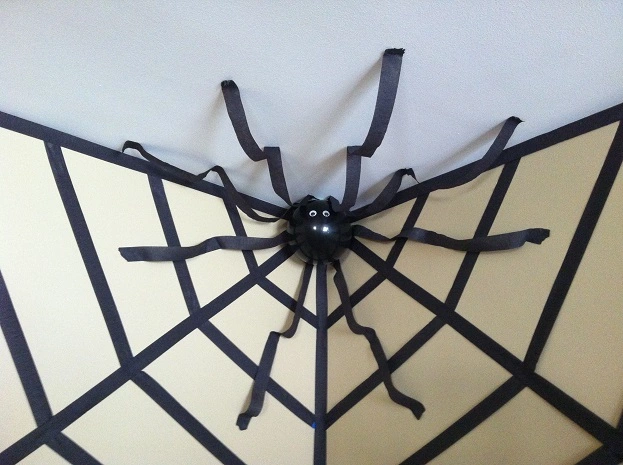 It's not limited to a wall corner, just use your creativity to put it on any plain wall to create the Minecraft party vibe. It depends on how you tape the spider legs.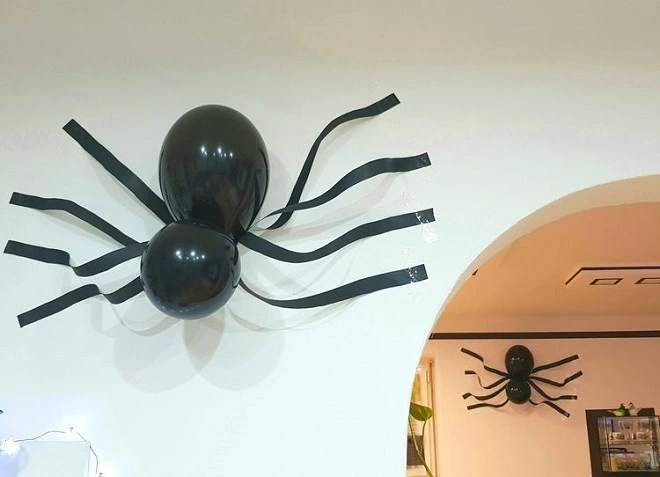 If you enjoyed this super easy DIY or want to save it for your inspiration, please pin it on the Halloween decoration board on your Pinterest.