Easy DIY Paper Cup Bunny Craft For Easter
This post may contain affiliate links. Please read the disclaimer.
Easter is one of my favorite holiday seasons. Adorable bunnies hopping all around and hiding Easter eggs for kids is really fun.
Everyone loves bunnies, they're so adorable and the cutest animal. Easter is the perfect time to try this super easy DIY paper cup bunny craft with kids.
The paper cup bunny Easter project is so easy that kids of all ages including preschoolers would love making this fun DIY craft.
If you're looking for a fun and inexpensive spring craft which needs a few materials this Easter bunny project is perfect for you. I like to special mention creative_craft97 for this beautiful craft, all pictures are from creative_craft97 (Instagram). Please do check out their Insta for more creative ideas.
Let's begin
Related Easter Craft Projects: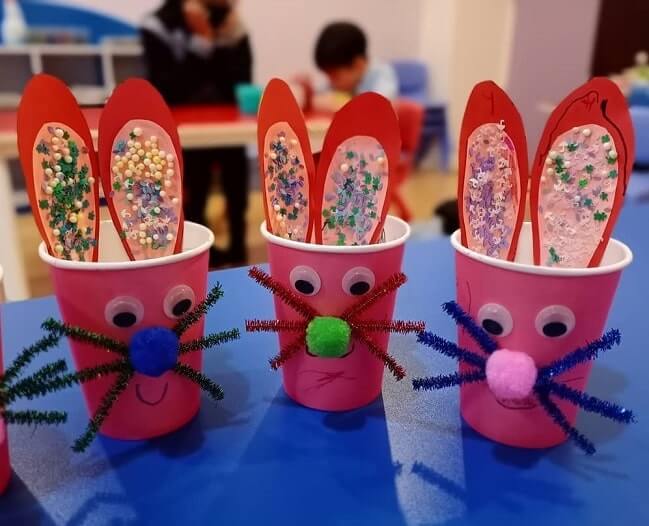 Supplies you need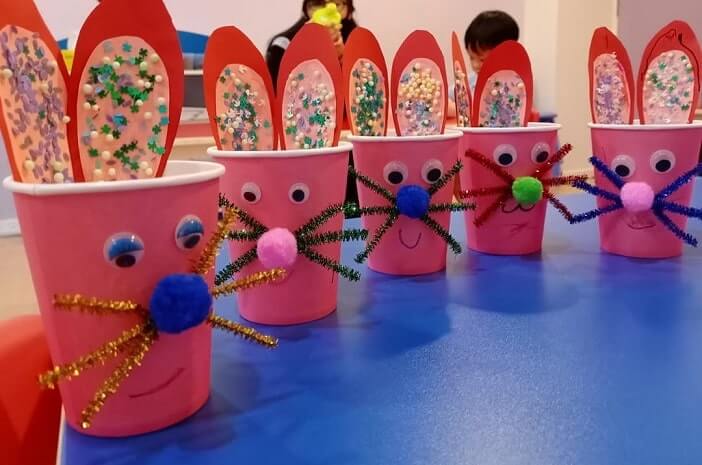 Instructions
1. We start with the bunny's face, add googly eyes a little below the edges of the cup.
2. Take three pipe cleaners, arrange them to look like whiskers. Add a pom-pom in the middle of the whisker then hot glue all of them over the paper cup.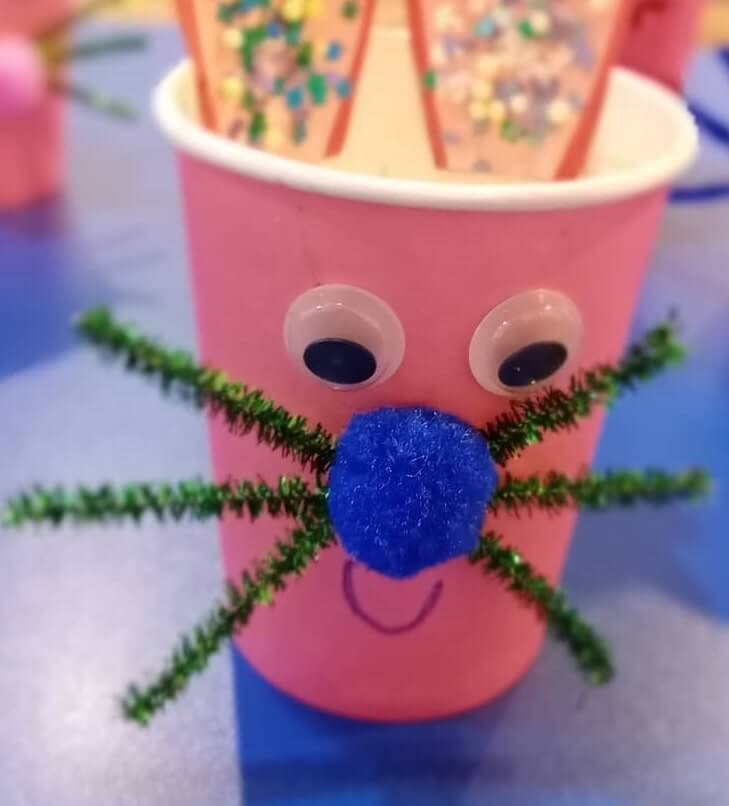 3. Making bunny ears – Cut two large oval-shaped red felt sheets. Similarly cut two more oval-shaped pink felt sheets, this one should be smaller than the red one.
4. Glue the smaller oval inside the large ear. Decorate the ears by adding confetti stars and Styrofoam slime beads.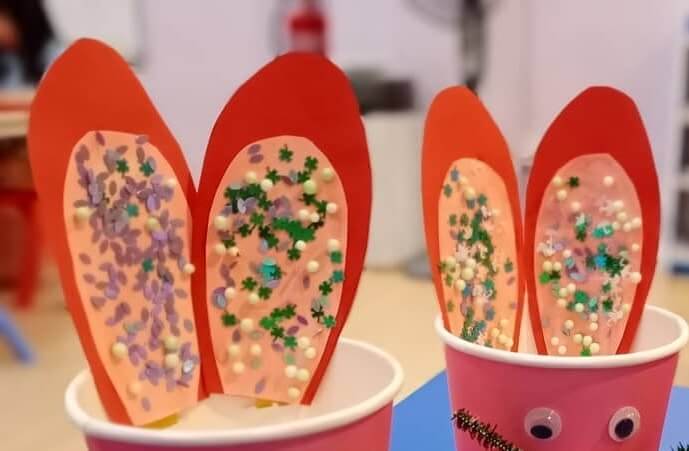 5. Attach the ears inside the cup with the hot glue.
6. You can also fill these cups with candies and snacks.
If you enjoyed the DIY Easter craft or want to save it to try later, Please Pin it on your Easter bunny craft board on Pinterest.