12 DIY Christmas Garland Ideas
This post may contain affiliate links. Please read the disclaimer.
Christmas is just around the corner and I'm sure you must be ready with your decoration list to checkmark the Christmas tree, wreath, stocking, and so on.
But what about Christmas garland?
To inspire you, I got some interesting DIY Christmas Garland Ideas to give your home the classic look.
Your Holiday decorations are incomplete without Christmas garland because they look so pretty and add a festive cheer to your home.
Garland is one of the versatile items when it comes to DIY Christmas decorations. You can hang them on your porch, fireplace mantel, and decorate the staircase.
With these tips and tricks, you can make your cheap Dollar tree Christmas Garland look elegant and expensive.
Christmas Garland Ideas for Front Door
Check out these inspiring ideas for the front door DIY garland decorations. Make your custom garland using floral picks, ornaments, and lights. Just be extra creative this festive season and decorate like a pro!
Christmas Garland With Ball Ornaments
These blue, white, and silver ball ornaments look so elegant on the front door garland. You can easily find them at the Dollar store for a budger decoration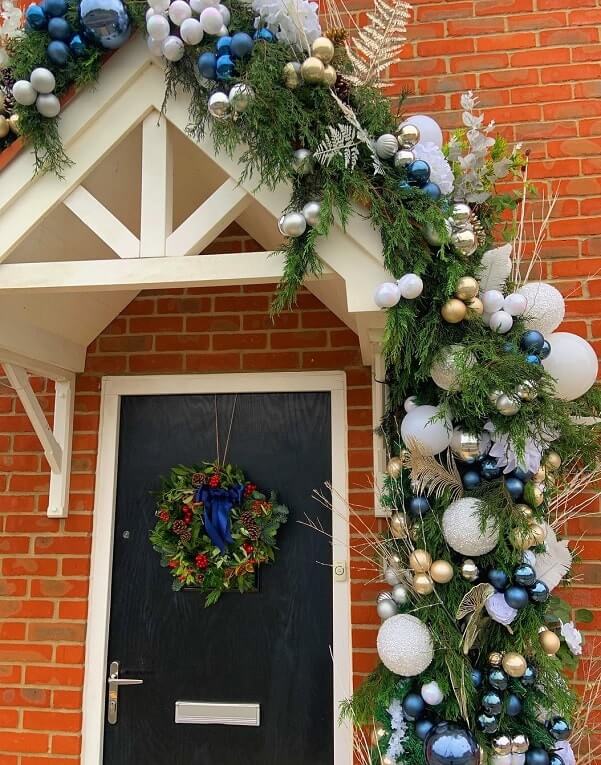 Classic Christmas Garland
The evergreen classic Christmas garland with golden ball ornaments added with some red berry floral picks.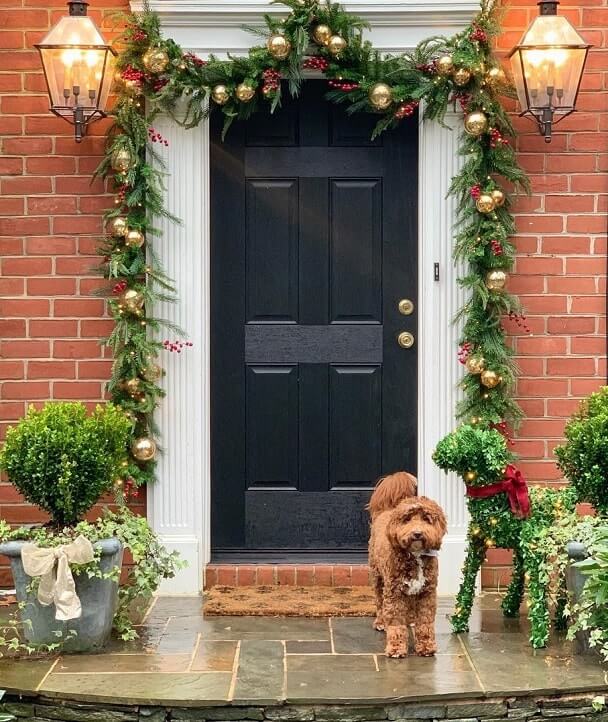 Christmas Garland With Red Bow Ribbons
Let your creative juice flow, experiment with red bow ribbons to add festive cheer to your Christmas front door decorations. The warm white LED lights add more charm to the garland at night.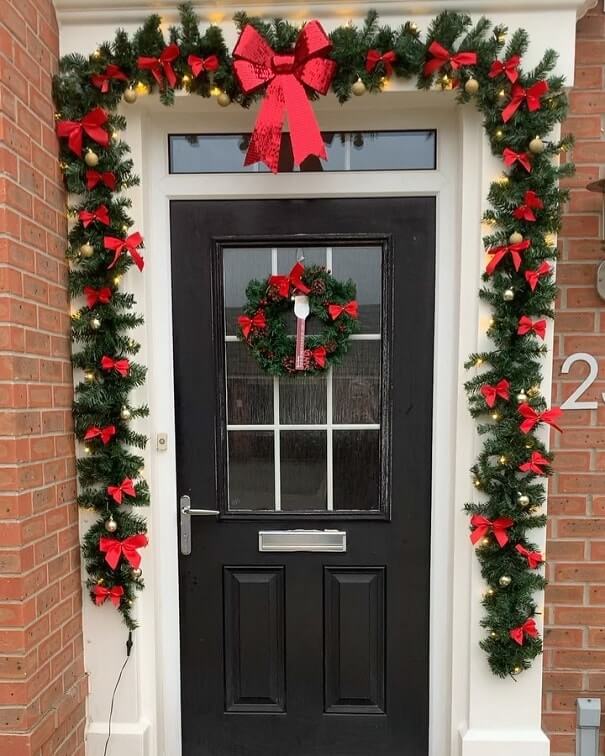 Christmas Staircase Garland Ideas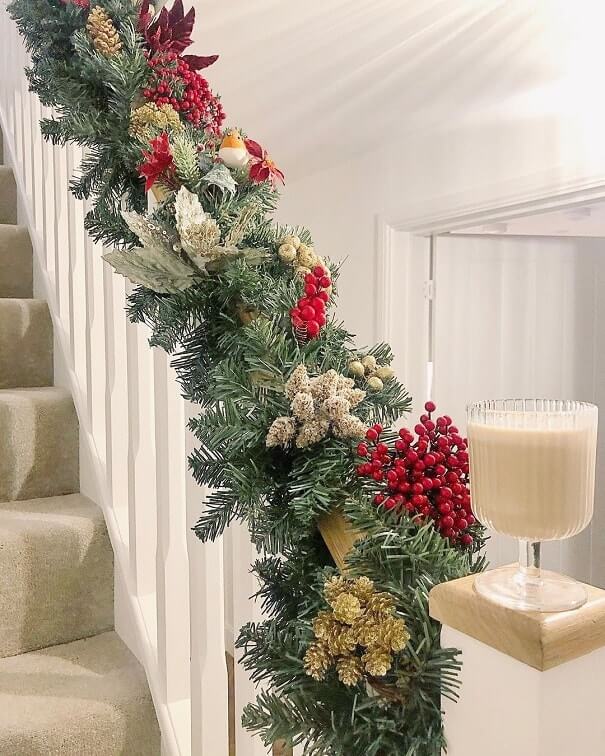 Elegant Staircase Christmas Garland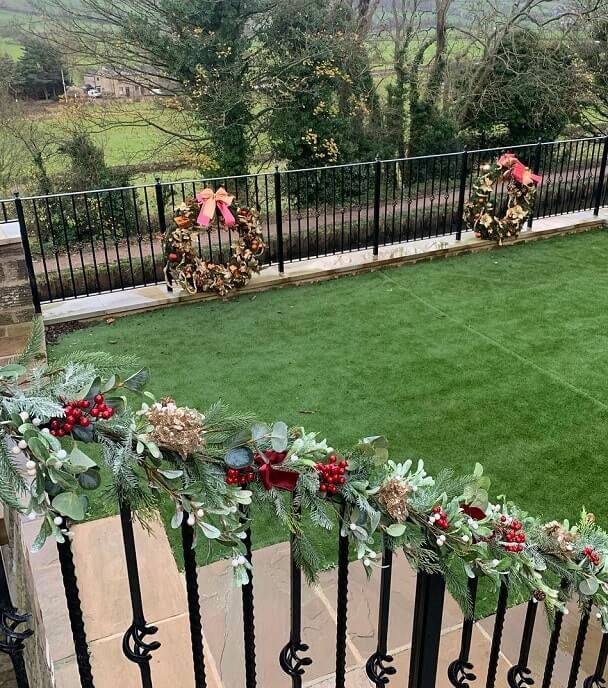 Red Peny Garland
Give your Holiday decor a luxury look with these red peony flowers decorated with golden pears and bulbs. Check it out on Etsy.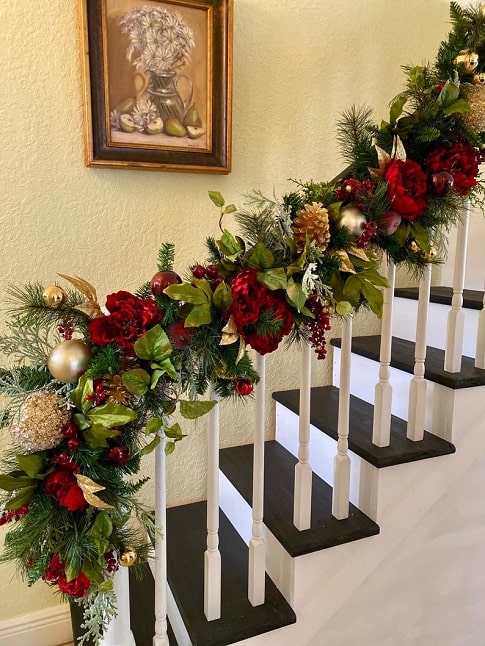 Gorgeous Staircase Garland Decorations With Lights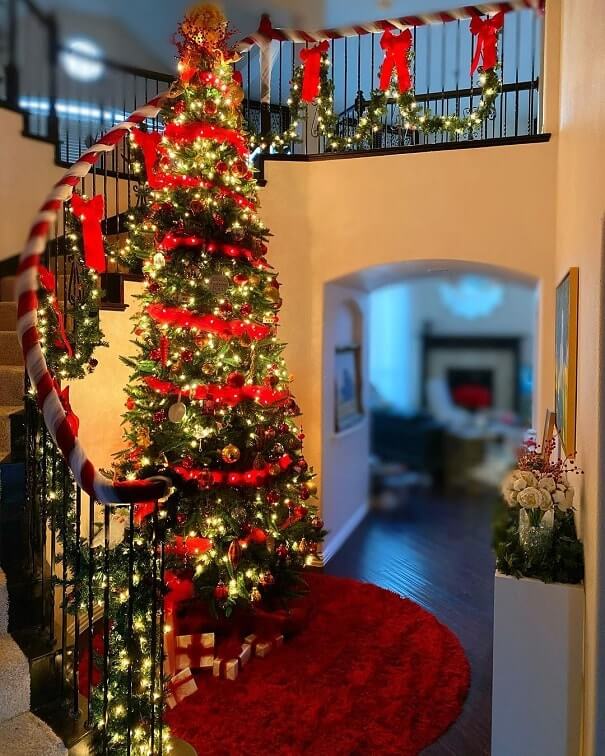 Red Ribbon Christmas Mantle Decor
Traditional red ribbon decoration on Christmas garland. The red bow makes the wreath look so glorious and elegant. Check out this mantle decor set.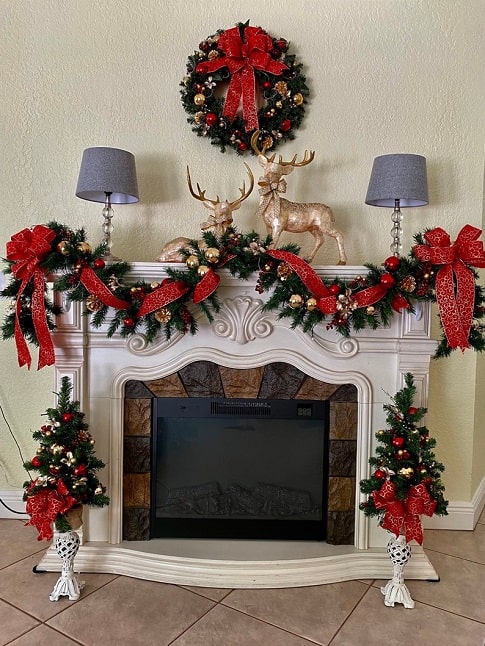 DIY Christmas Mantle Garland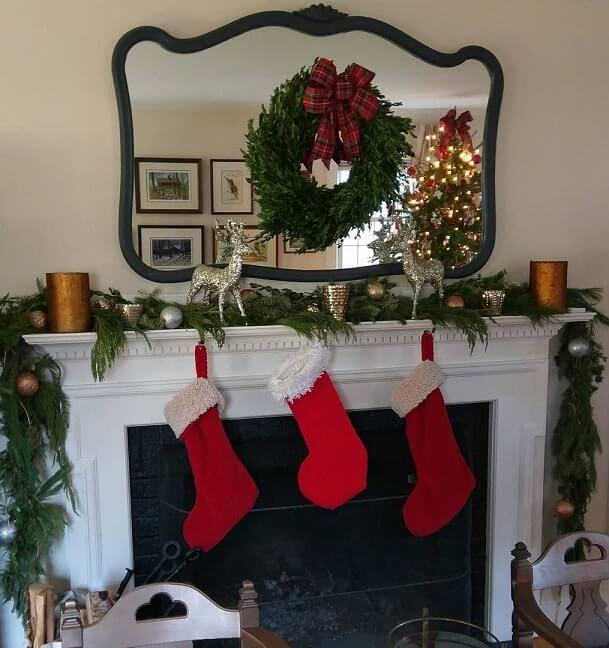 Cascading Christmas Garland For Mantle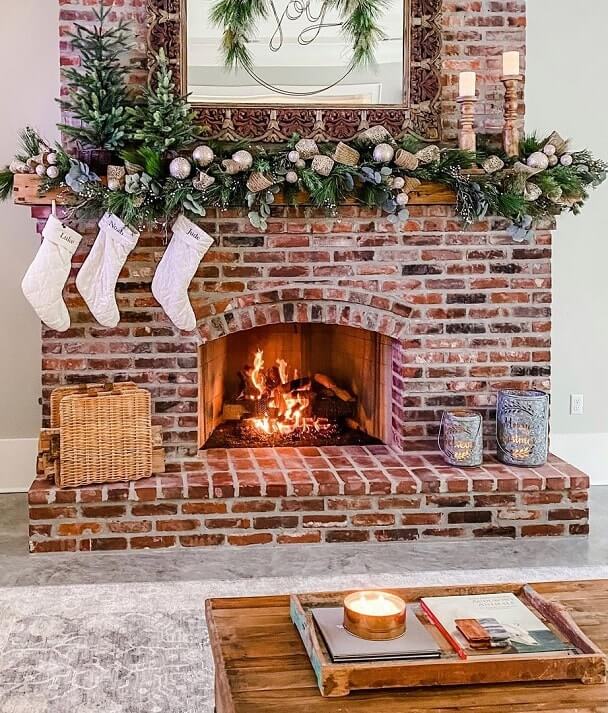 Fireplace Garland With Bells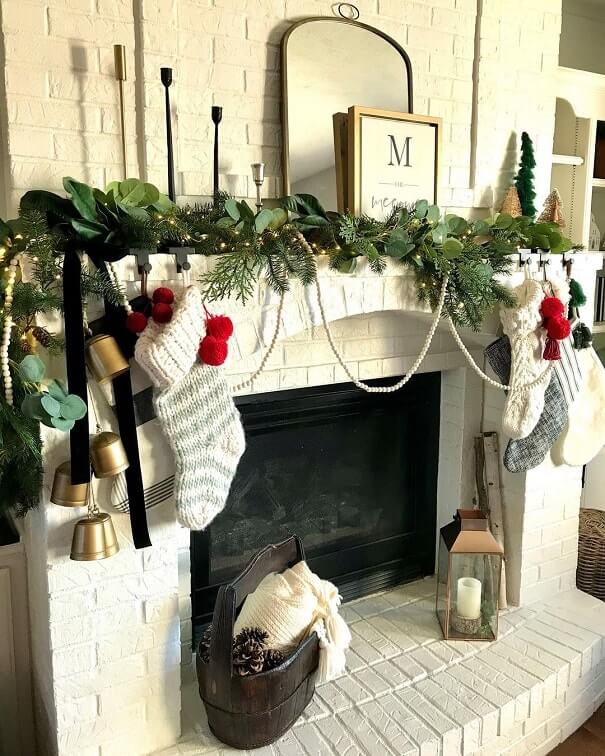 If you liked these Decoration ideas or want to save them for your inspiration, please pin it on the Christmas Garland Decorations board on your Pinterest.