15 Easy Valentine's Day Cupcakes And Desserts Recipes
Homemade Valentine's day treats can be a perfect DIY Valentine's day gift for him. Sugar heart cookies, oreo truffle, and chocolate-covered strawberries all are loved at first bite.
When it comes to Valentine's day parties, you definitely need to try these super easy Valentine's day cupcakes and desserts. They are also perfect treats for kid's school party ideas.
Celebrate your romantic holiday with these cute creative recipes to make those love cupcakes for your boyfriend or best friends!
1. Raspberry Chocolate Cupcakes
2. Valentine's Day Cupcakes Topped with Chocolate Hearts
3. Chocolate Covered Strawberries Nutella Stuffed Cupcakes
4. Personalized Conversation Heart Valentine Cupcakes
5. Pink Strawberry Champagne Cookies
6. Valentine Teddy Bear Cupcake
7. Raspberry Chocolate Swiss Roll

Related Post – Valentine's Day Gift Ideas For Him
8. The Best Jam Cookies
9. Surprise Cupcakes
10. Cute Valentines Love Bug Cupcakes
11. Cherry Key Lime Pie
12. Chocolate Chip Cookies Dough Hearts
13. Red Velvet Cupcakes With Cream Cheese Frosting
14. Chocolate Brownie Cheesecake Bars
15. Pink Heart Shaped Cupcakes
16. Pizza Heart Cookies
Since pizza is everyone's favorite, these heart cookies are inspired by pizza. It is very easy!
Prepare a simple cookie dough using flour, sugar, egg, and butter.
Cut it into a flat pizza using a large round-shaped container. And create pizza slices with a pizza cutter or knife. Then bake it.
Pizza Decoration – Take some white 20-second royal icing and spread it with a spatula to look like a thick layer of cheese.
And last, spread some red and pink heart sprinkles to finish the look. Make the outer pizza crust with a tan-colored 20-second icing,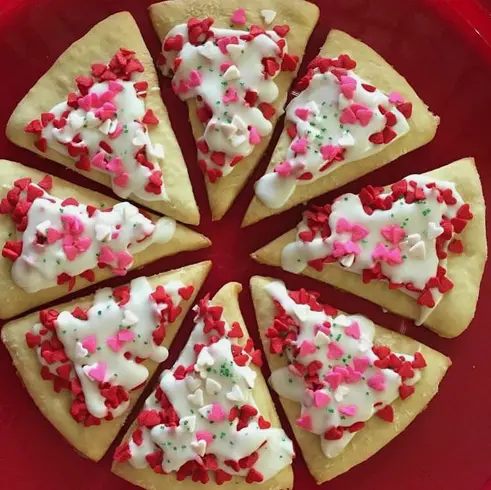 17. Valentine's Day Cinnamon Rolls
These heart-shaped cinnamon rolls are the easiest way to surprise your other half on Valentine's day breakfast table. You just need one ingredient: the store-bought premade cinnamon rolls.
Take a long strip of roll dough and unroll it because we'll reshape it into a heart shape.
Once you unroll the dough, pinch halfway to make a V shape like the bottom of the heart.
Now, start rolling one side inward in a circular pattern. Do the same for the other side as well to form a full heart shape. Give a little finishing touch to get the proper heart shape.
Preheat oven to 350°F and bake it for 20-25 minutes. Once it cools down a bit, spread the yummy cheese cream frosting over it.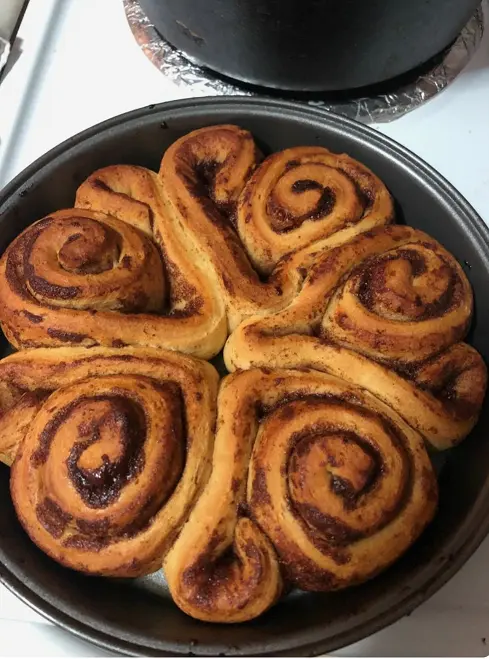 18. Valentine's Day Heart Fudge
These pink Heart fudge are easy-to-make no-bake treats you must try this Valentine's.
In a large bowl heat white chocolate and condensed milk for 20 seconds.
Add a few drops of pink food coloring and keep stirring.
Spread the mixture into a lined pan and refrigerate it.
Once it becomes firm, cut the fudge with a heart-shaped cookie cutter.
Sprinkle a few heart sprinkles. And it's ready!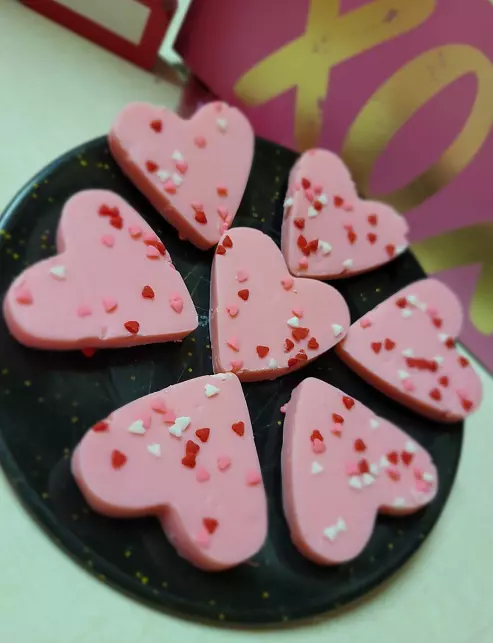 19. Red Velvet Sugar Cookies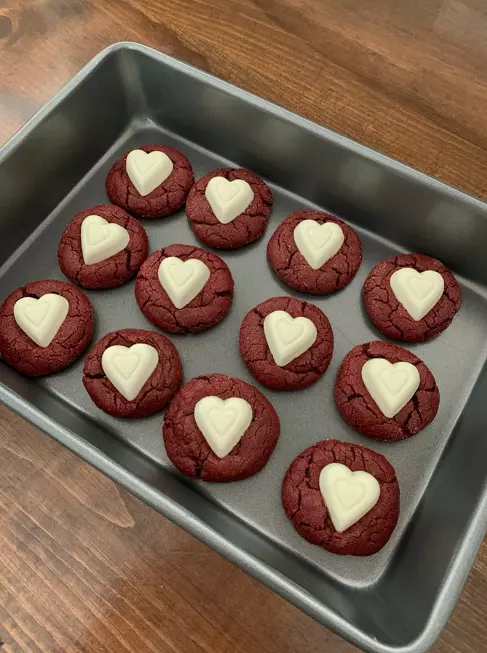 20. Valentine Rice Krispie Treats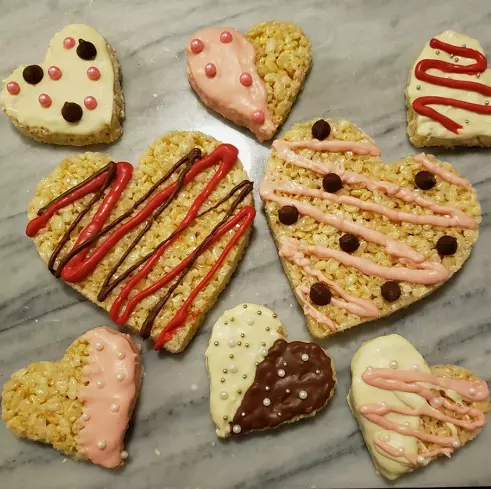 21. Geometric Cake Heart
To make this adorable cake heart you need:
A silicone mold
Leftover of any cake or cupcake
Vanilla buttercream
Melted brown chocolate or white chocolate
With a spoon spread the melted chocolate into the silicon mold. Refrigerate for 10 minutes so the first layer gets hardened. Then coat a second layer on the mold and again refrigerate it.
Crumble the cake leftover and add some buttercream to it and mix it till you get a dough-like consistency. Make small balls of the cake mixture and fill them in the mold leaving some space to add the final coating of chocolate to seal the heart.
Finally, spread the chocolate evenly with a spatula on the back side of the heart. Freeze them for a few more minutes. Once it gets firm, take hearts out of the mold. Drip some melted chocolate over the corner of the heart and spread some sprinkles over it.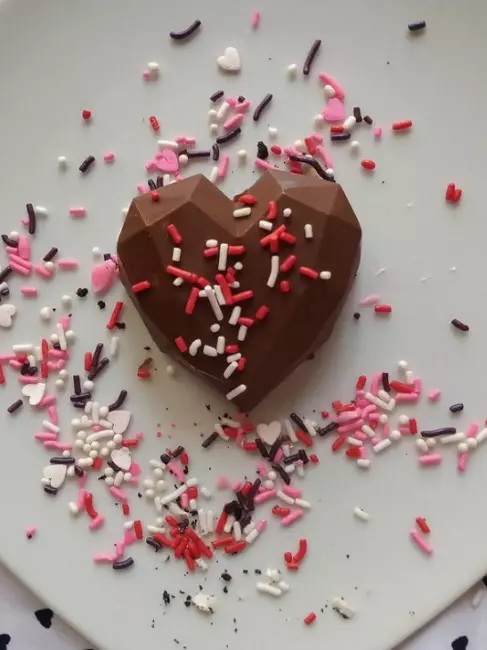 22. Chocolate Heart Pistachio Cookies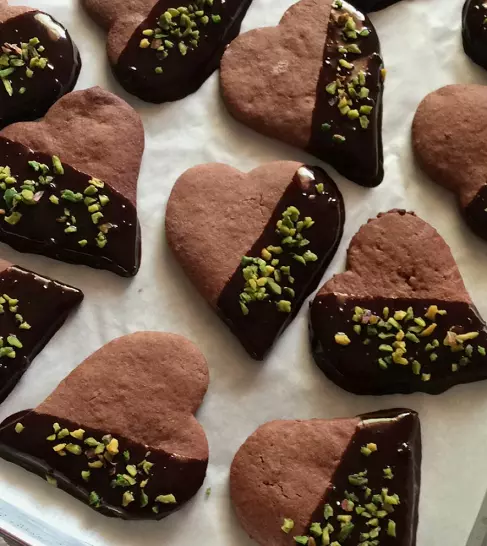 23. Strawberry Love Notes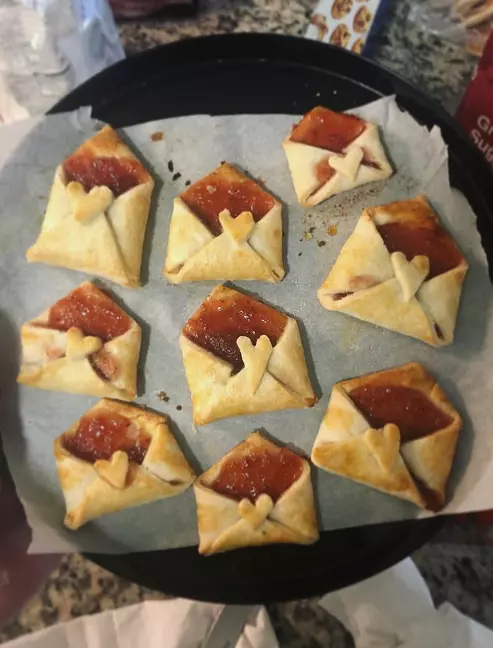 24. Strawberry Cream Heart Pastries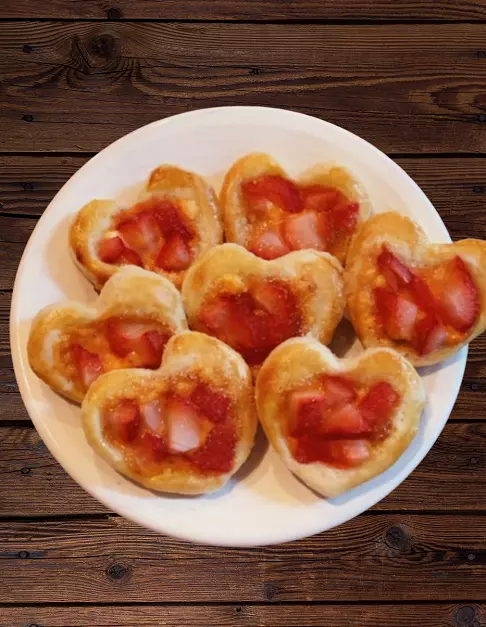 25. Valentine Brownie Truffles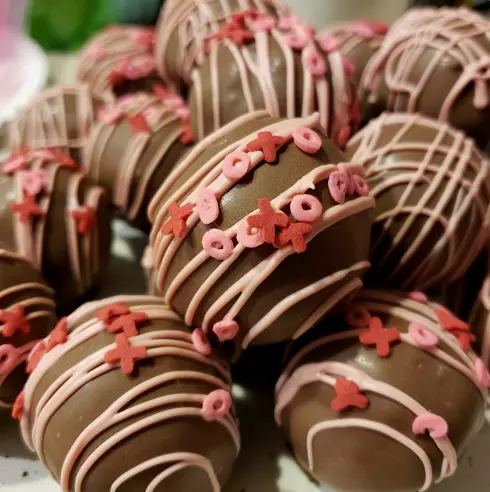 If you enjoyed this post or want to save it for your inspiration, Please Pin it on Valentine's Day Recipes board on your Pinterest.