Though Turkey is the main star of Thanksgiving. Still, considering its importance Turkey gravy can make or break your Thanksgiving dinner because the gravy and sauces are the magical ingredients that create the flavor in any dish.
Turkey gravy recipe is very easy to make using the drippings and the leftover meat from the roasting pan. You will also need the gizzards to make the gravy rich and flavorful.
What is dripping
Drippings are the flavorful juices and fats leftover in the roasting pan. Nothing goes waste as you can use them in the Turkey gravy.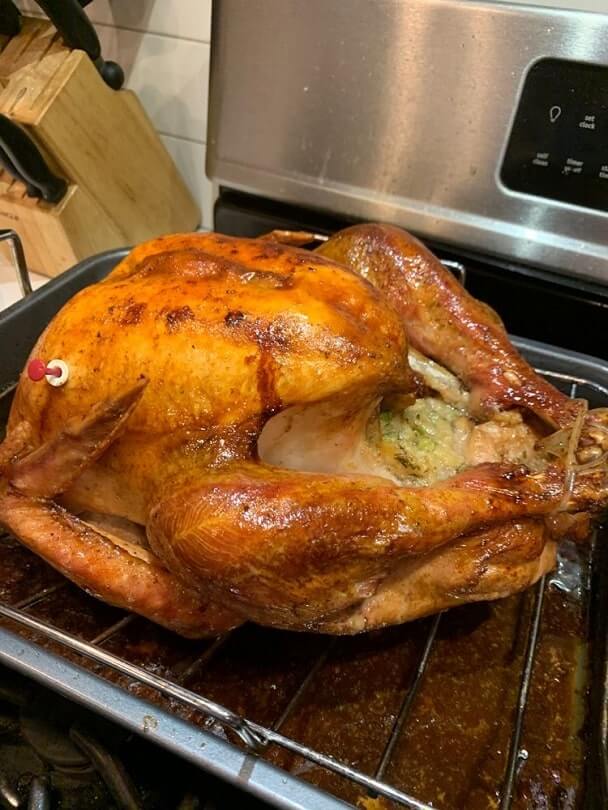 You can see the drippings accumulated at the bottom of the roasting tray. We will use this flavourful juice as our main ingredient to make Turkey gravy.
How to make the perfect Turkey gravy?
The ingredients you need:
Drippings
Turkey or chicken stock
flour
few cubes of butter
salt and pepper
Directions
First, you need to separate the fat from the juices in the dripping. A fat separator would be the best container for that or simply pour all the juices from the roasting pan into a container and spoon off the fat from the juices as it rises above the liquid.
If you don't have drippings, make Turkey stock by boiling gizzards (the heart, neck, and liver of Turkey). You can also use chicken stock to add more flavor.
Heat the butter in a saucepan on medium heat, you can also use the fat collected from the dripping.
For thickening the gravy, we will make a roux with flour or corn starch. Add 1/2 cup flour whisk in to form a thin paste and cook for 1 minute.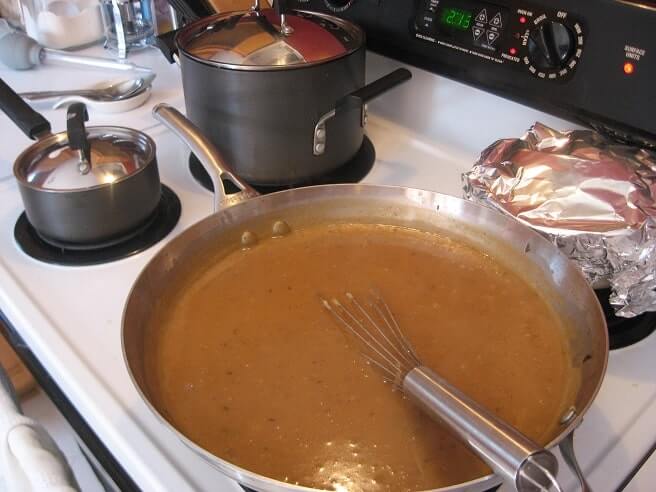 Add the drippings into the pan and whisk it well. Cook for a few more minutes till you get the required consistency of the gravy.
Season the gravy with salt and pepper.
Your perfect Turkey gravy is ready to serve!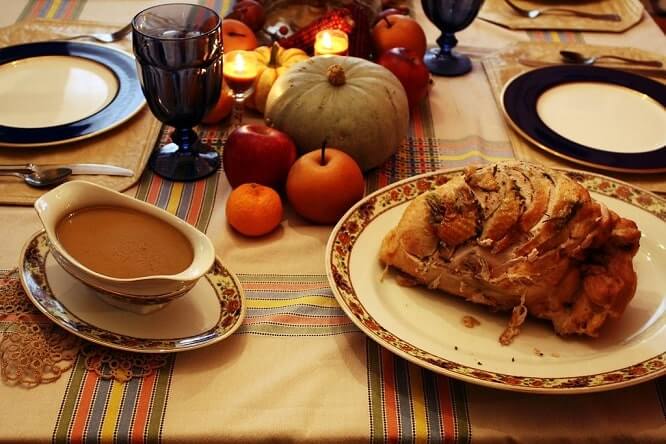 If you enjoyed this recipe or want to save it for your inspiration, please pin it on the Thanksgiving recipe board on your Pinterest.