Easter is around the corner and this is the perfect time to find inspirations for the unique homemade Easter basket for kids, toddlers, and adults.

There are tons of ideas for designing DIY Easter basket when it comes to kids and babies you have to make sure their Easter baskets are full of pastel colors, Easter bunny, cute little goodies to bring a smile on to their face.

As the toddlers and kids are busy with the egg hunt, Easter baskets for adults and teens need to be full of fun and thoughtful things with a practical approach.

For starters, here you'll find simple and easy creative inspirations to make baby's first Easter basket stuffed with chocolate, candies, toys, and useful things.

These beautiful personalized Easter baskets include baby swing Easter basket, handmade string egg basket, and no candy Easter baskets using Dollar Store items inspired by Easter decorations.

Theme based popular Disney character-based Easter baskets for girls like Frozen easter basket, Trolls Easter basket, tutu Easter basket, unicorn basket ideas. And don't forget those Easter eggs.

For boys and teenage guys, Easter basket is full of action pack things like the Avengers Easter basket, Spiderman, Batman, baseball, summer beach, pool toys, and practical gifts.

Ready? Let's dive in!
Related Post – Easy DIY Easter Wreath Ideas
1. Rain Boot Easter Basket
Very unique and creative idea to decorate rain boot, fill them with some Easter grass and candy. You can also opt for no-candy items like Easter eggs. Here are the tutorials.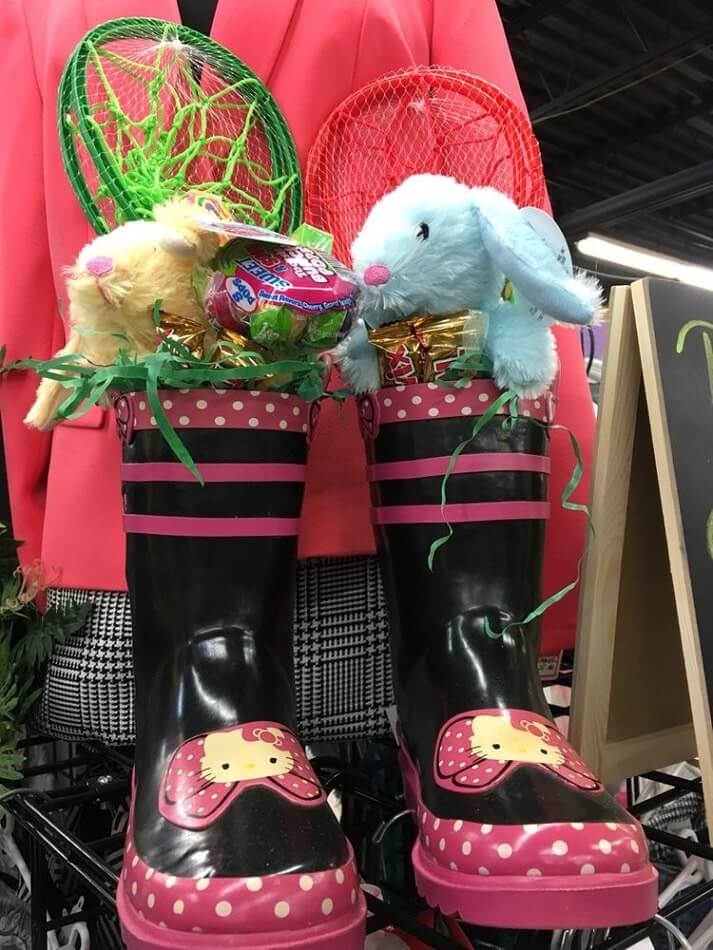 2. Umbrella Easter Basket
Another no candy super cute idea is umbrella Easter basket, fill them with kid's favorite superhero character toys like batman and spiderman, lots of other goodies that kids love.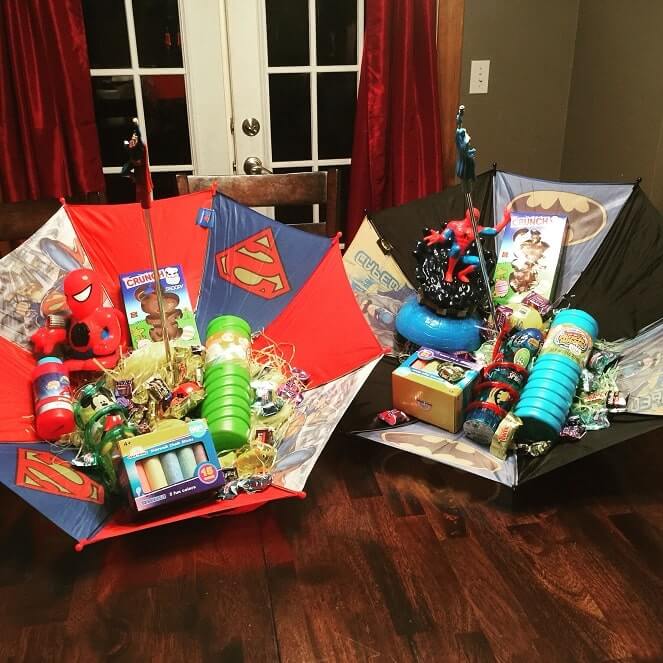 3. Mason Jar Easter Baskets
Think out of the box, try this gorgeous mason jar basket, fill them with colorful m&m eggs and chocolate bunnies. Learn from here.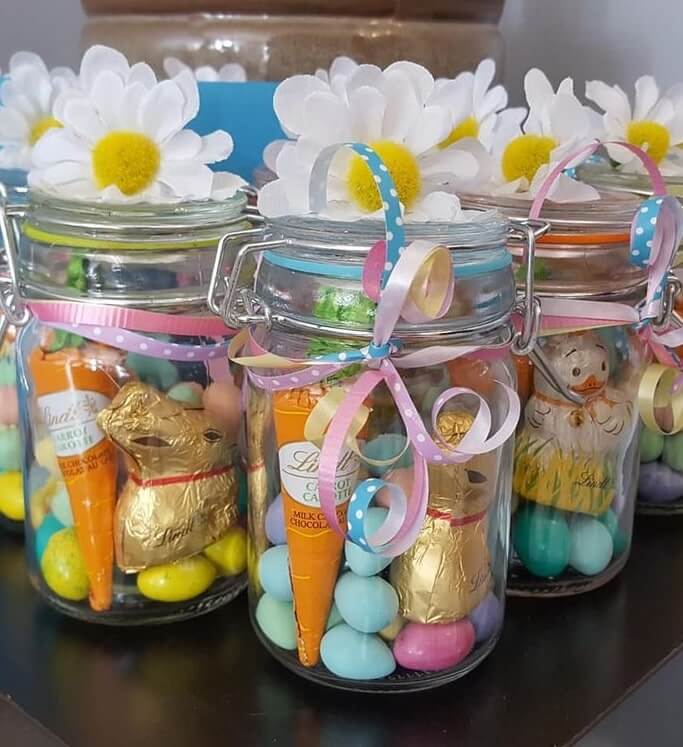 4. Beach Towel Bunny Easter Baskets
A simple way to celebrate the fun Easter tradition, fold the beach towel to give the bunny shape and put the goggles. Put the Easter goodies inside the basket. Here's the tutorial.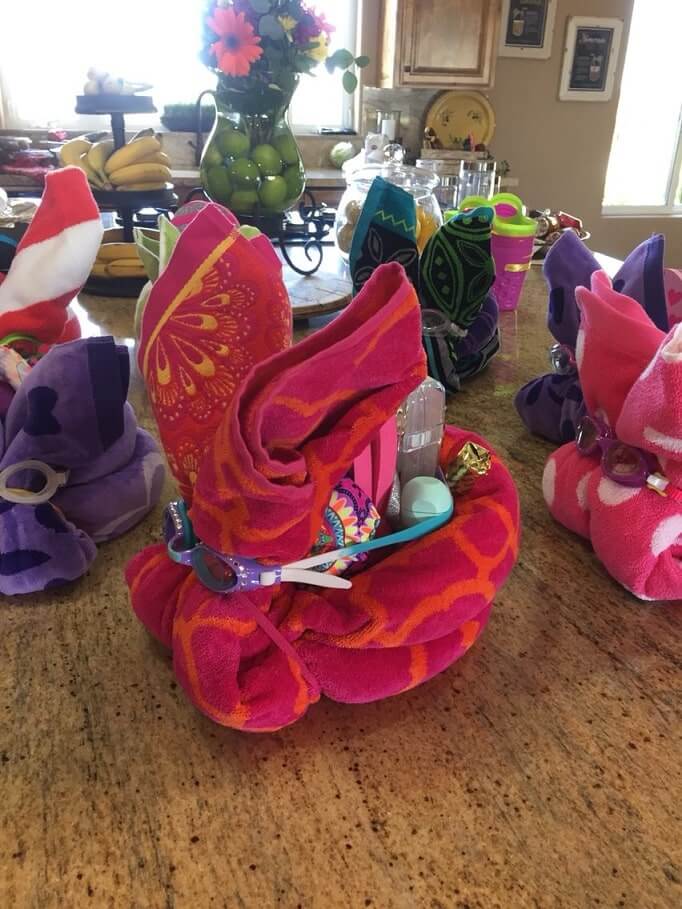 5. DIY String Easter Basket
Learn to make the egg shape Easter basket with the string and decorate it with color paper butterflies and flowers. Tutorials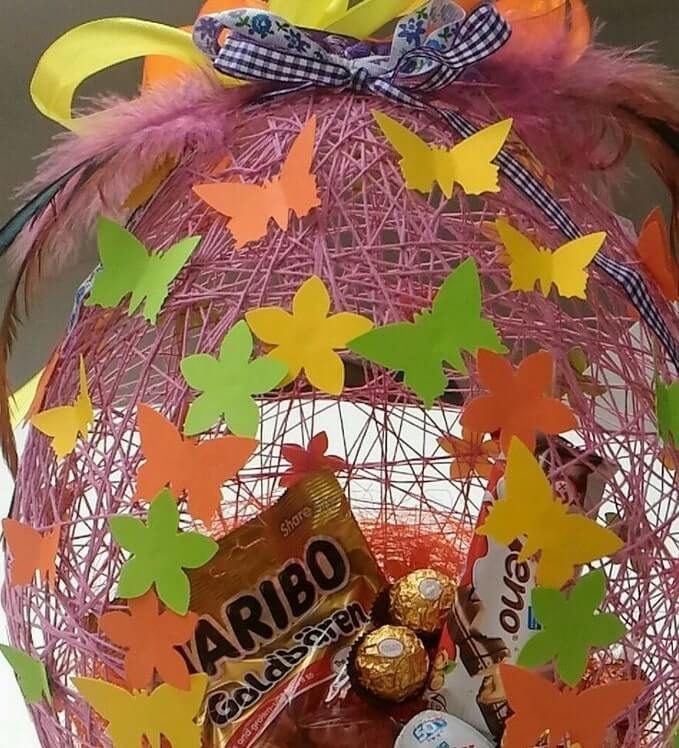 6. Baby Swing Easter Basket
If you're looking for practical Easter basket for a toddler or babies, you should try swing Easter basket. It is easy to make and you can pick the toys and goodies of your choice.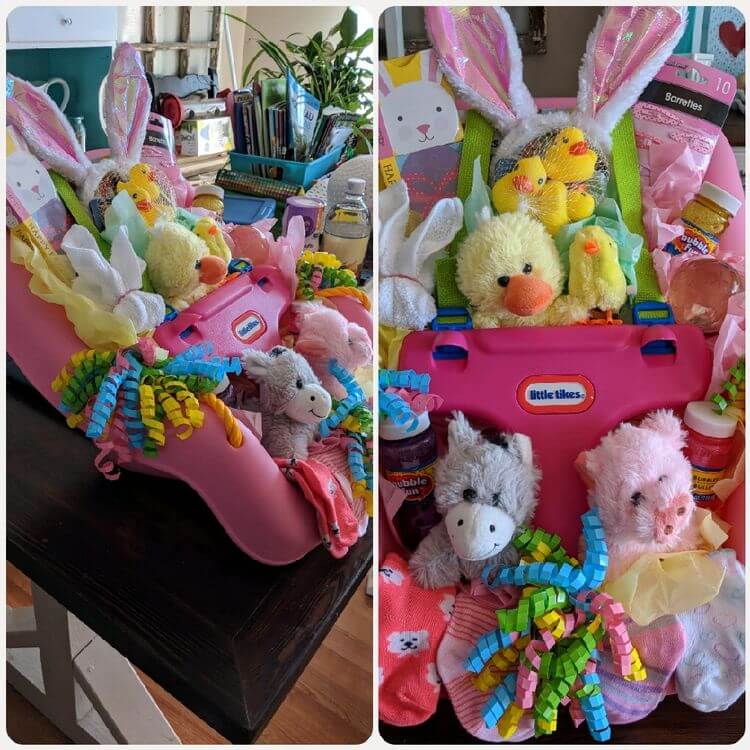 7. Peeps Marshmallow Easter Basket For Kids
The fact is all kids love marshmallow peeps, using this theme make this unique Easter baskets using cute peeps and fill it will all the goodies. Get the tutorial.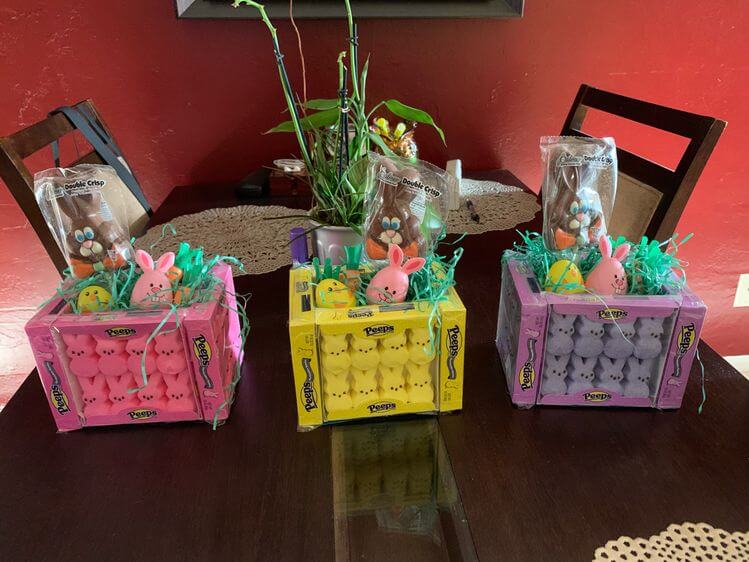 8. Frozen Easter Basket
Inspired by favorite Disney character, find inspiration for girl's Easter basket. Frozen Easter basket is a collection of all the goodies based on Elsa & Ana's character including bracelet, doll, jewelry, and other treats. Tutorial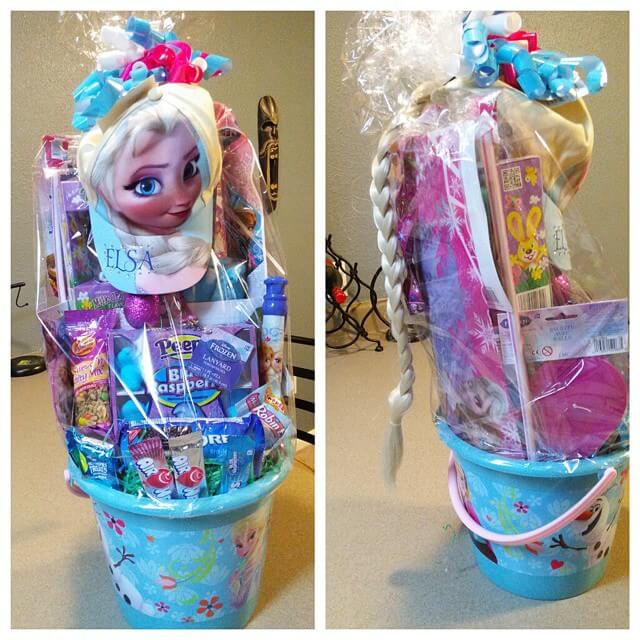 9. Candy Easter Basket With Theater Candy Boxes
Make this super easy candy box using kid's favorite candy and treats. Stuffed with Easter eggs, toys and all the goodies. Get this idea.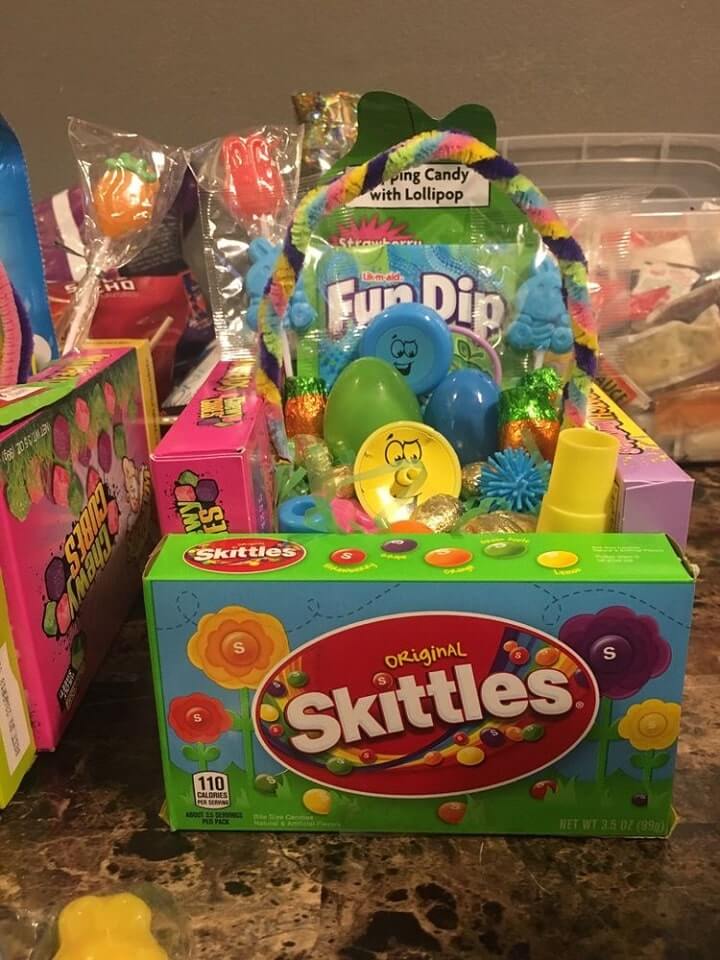 10. Teen Base Ball Cap Easter Basket For Boys
As you know boys are crazy over baseball, inspired by this theme a very creative idea to fill the baseball cap with socks, t-shirt, candies, pringles, earbuds, and gift cards that teen boys would love. Here's the guide.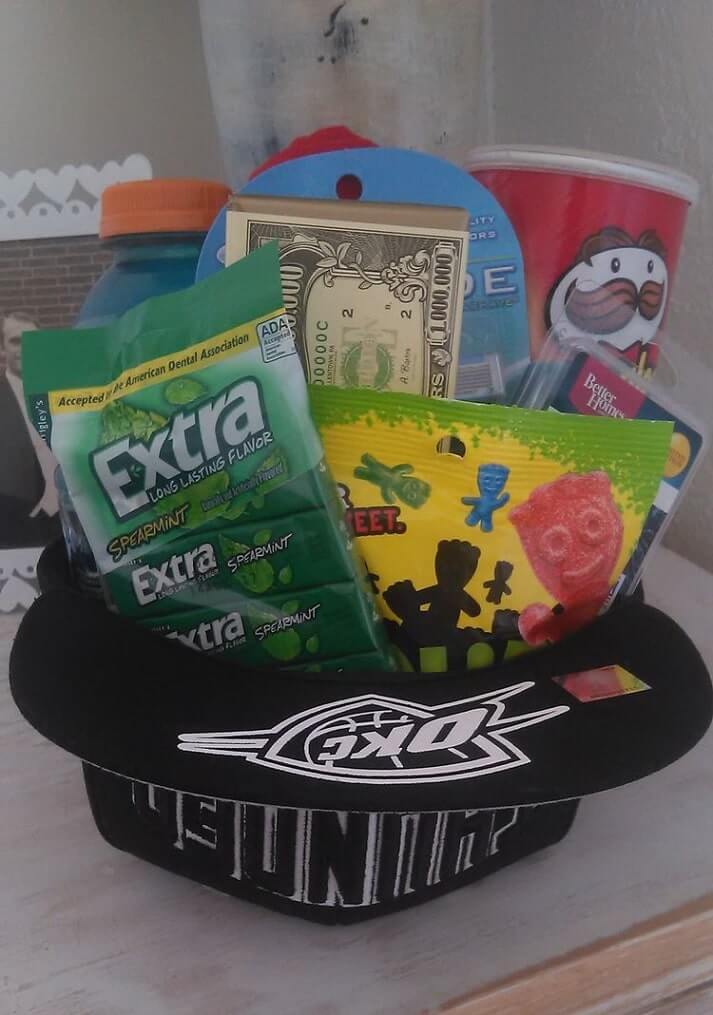 11. Truck Easter Basket
Make your Easter basket inspired by a tipper toy truck, fill it with all the goodies and treats.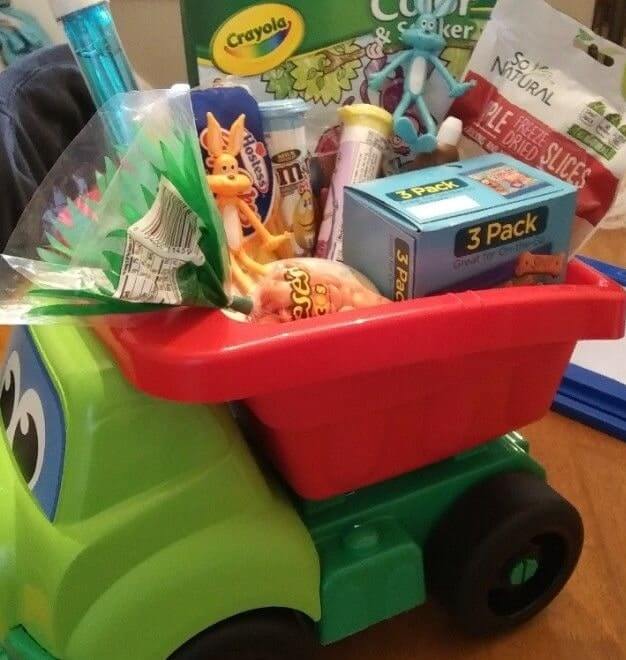 12. Shopkin Easter Basket
This Shopkin basket is a tutu basket filled with Shopkin toys and gift items.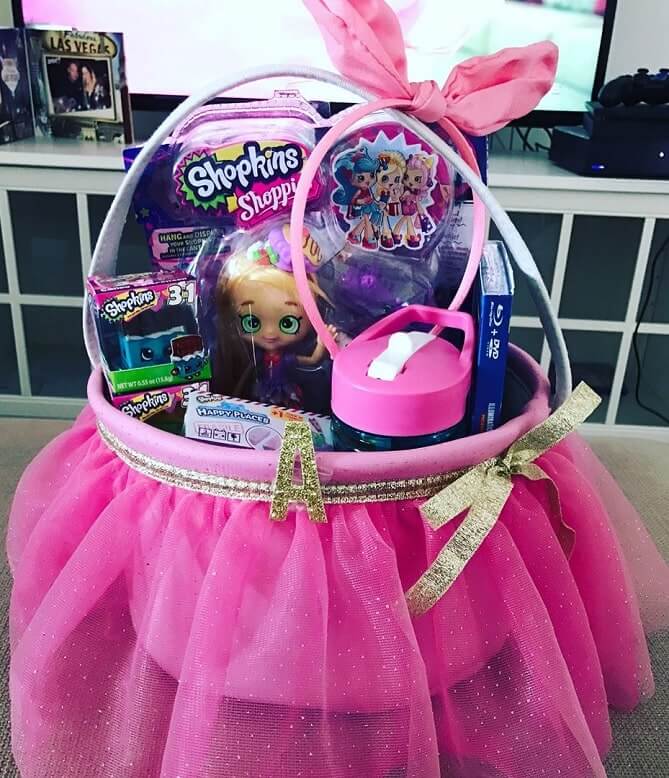 13. Pool Fun Basket
Think out of the box and use pool noodles and beach towel to make this unique Easter basket. Tutorial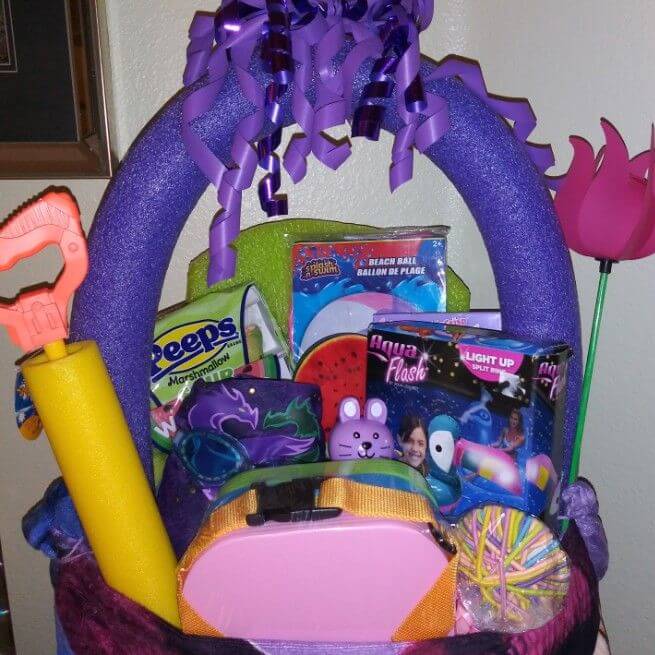 14. Hello Kity Easter Basket
Inspired by Hello Kitty theme, this basket is full of all the goodies that kids love.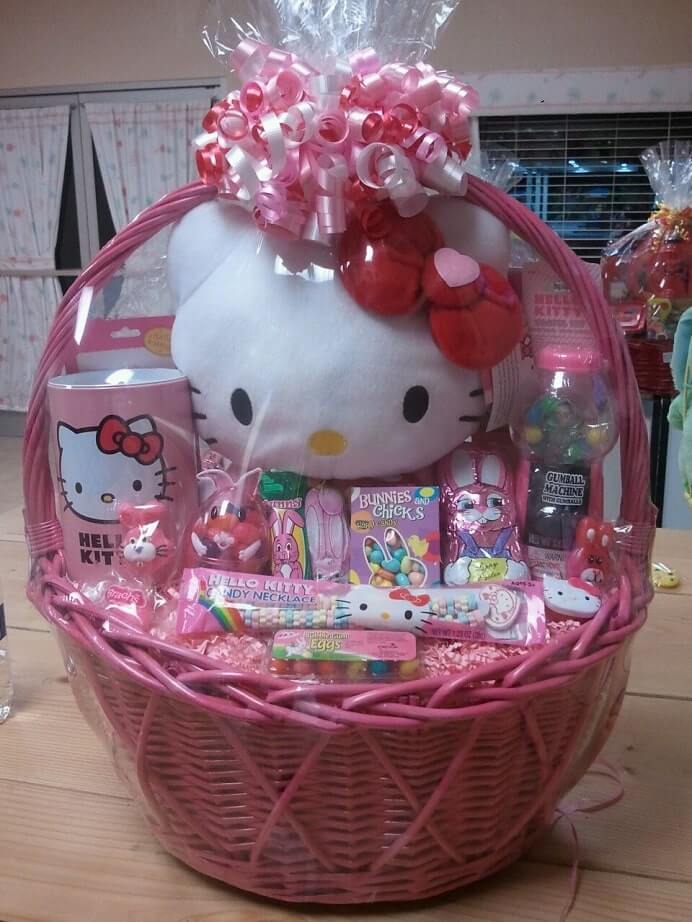 15. Personalized Easter Buckets
Learn how to make those DIY personalized Easter buckets. Tutorial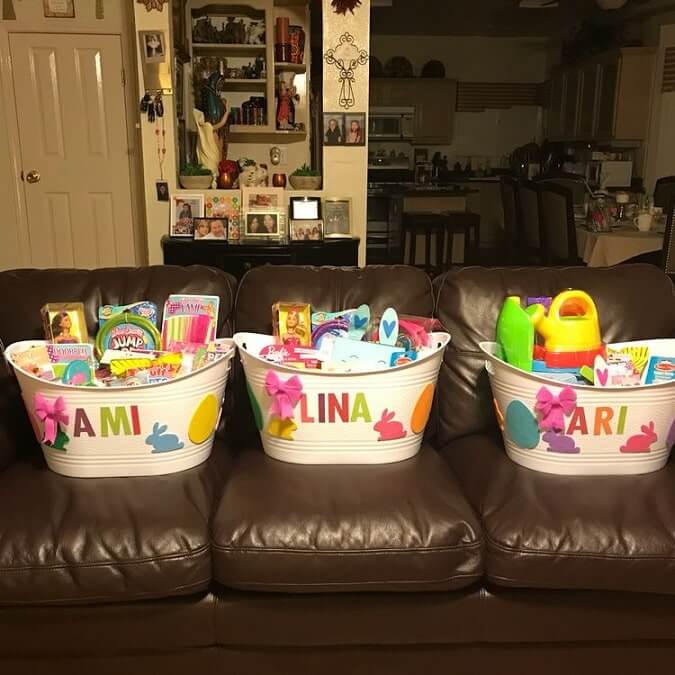 16. Baby's First Easter Basket
Find fun ways to fill the baby's first Easter basket. Try practical gift ideas and fillers like cozy outfits and pajamas, stuffed bunnies and cute chicks, Easter themed adorable storybooks, rattles, infant slippers, and baby blocks.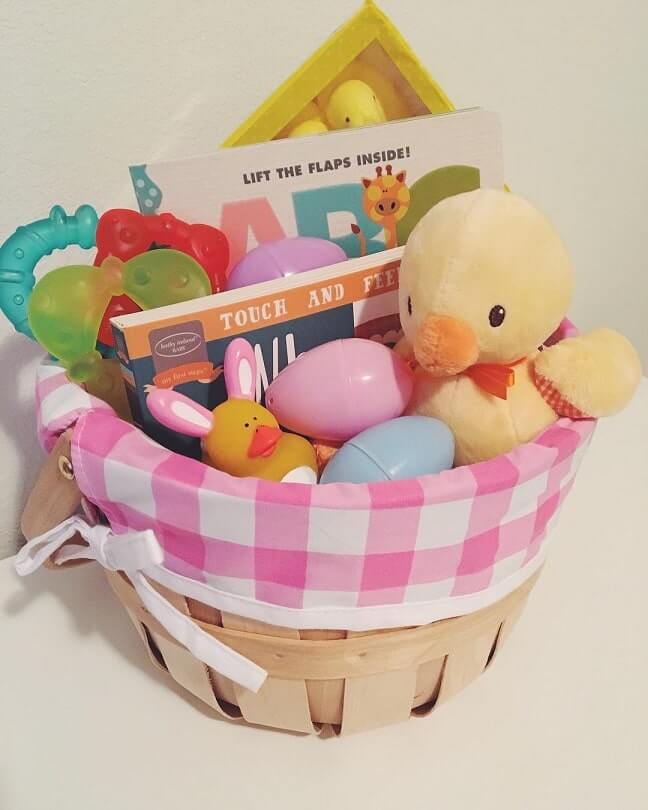 17. Minnie Mouse Gift Basket
Going with the popular Disney character theme, learn to make Minnie mouse basket in this tutorial.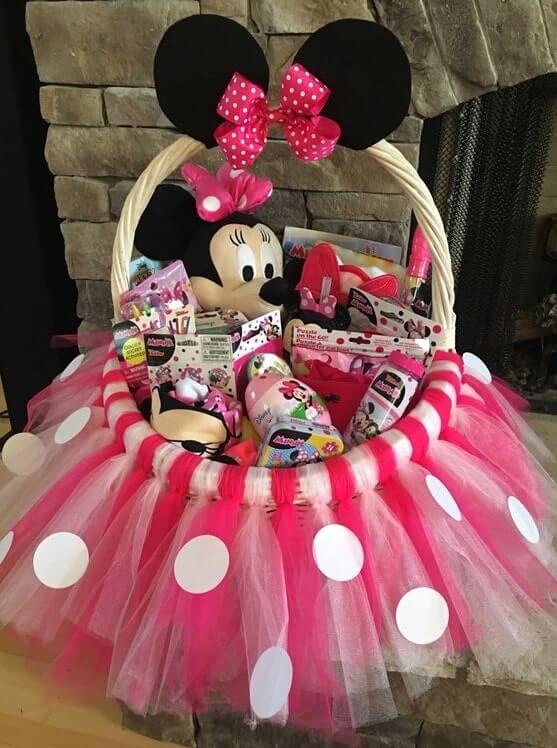 18. Trolls Easter Basket
Trolls theme Easter basket has been in Trending among the kids. It looks gorgeous and attracts kids very often.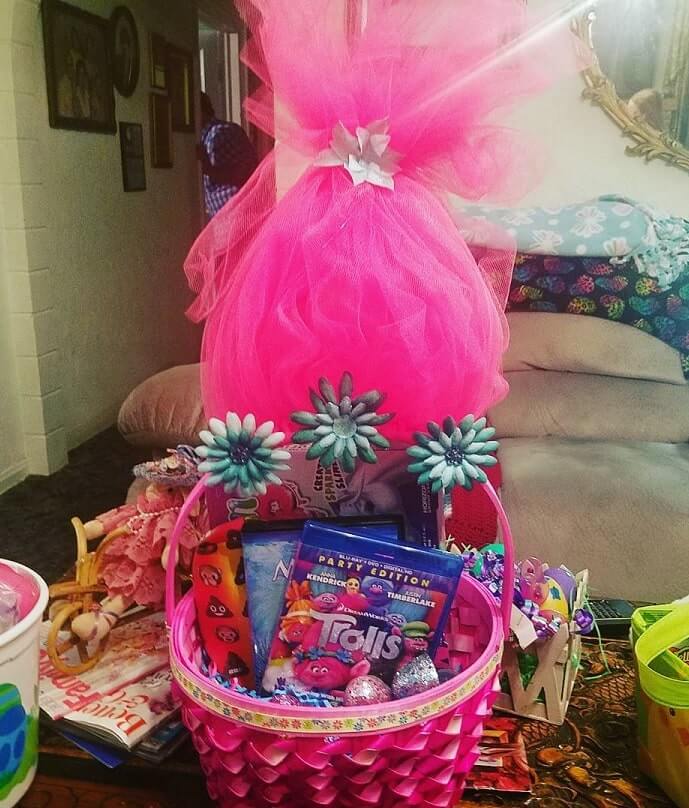 19. Tutu Easter Basket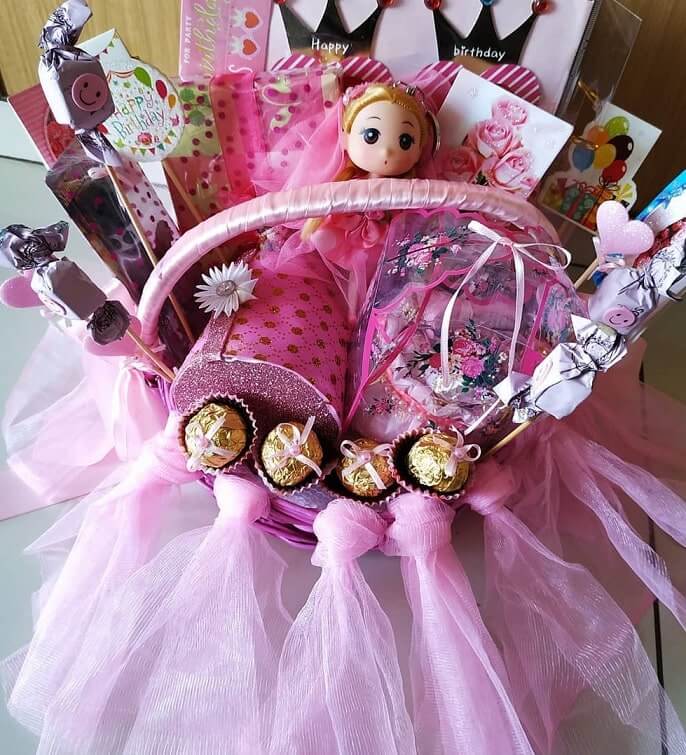 If you enjoyed these ideas or want to save it for your inspirations, Please Pin it on the Easter Basket Ideas board on your Pinterest.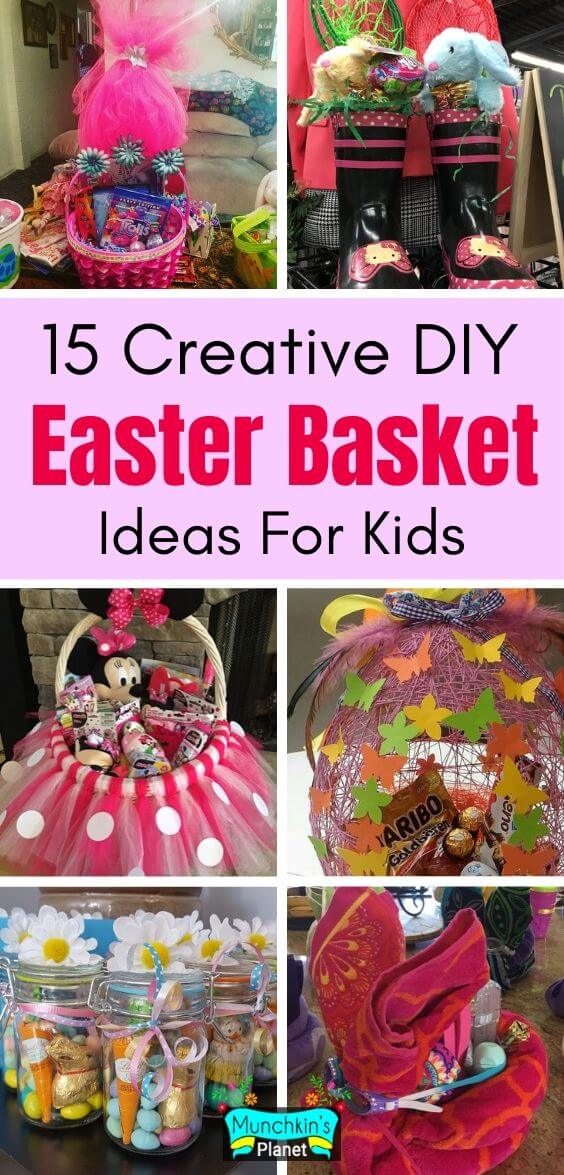 Related Post – Easter Egg Decorating Ideas