DIY Toilet Paper Pumpkins
This post may contain affiliate links. Please read the disclaimer.
Fall decorations are incomplete without pumpkins. It's no wonder pumpkins are the symbol of harvest, there are so many ways you can make these adorable pumpkins at home.
You don't need to spend too much money on store-bought pumpkin decoratives. Today I'm going to share my favorite fall craft toilet paper pumpkins.
The best part is there is no sewing required for this DIY. They are super easy and cheap, it takes less than 10 minutes to make these cute pumpkins using the supplies at home.
You can use these homemade toilet paper pumpkins for Halloween decorations, Thanksgiving centerpieces, or mantel decorations for budget-friendly Holiday decorations.
They are long-lasting, you can use them every year for Holiday decoration or give them to your dear ones as a gift, that they will remember for years.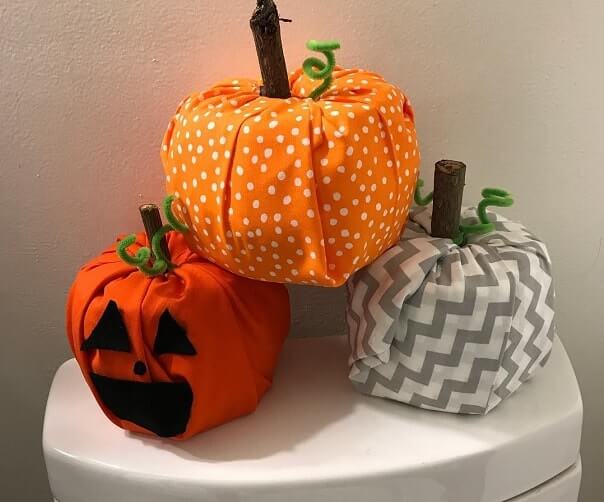 Supplies you need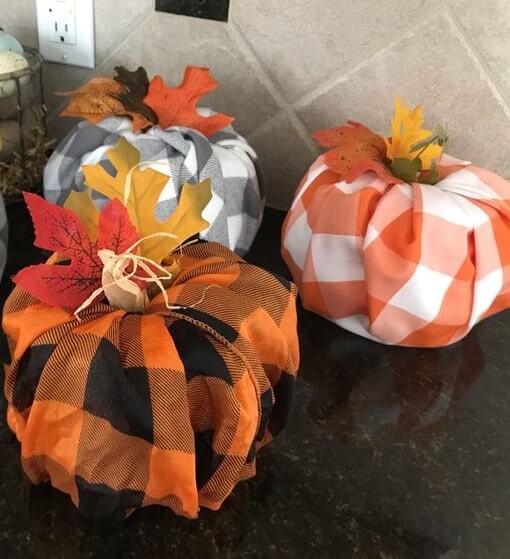 Instructions
1. Take the toilet paper roll and wrap a newspaper around the roll. to get some volume and smoothen the edges.
2. Place the toilet roll in the center of the napkin and choose one of the corners of the fabric and tuck it in the hole. Fold it from the side and set all the edges then pick another corner just play with it and tuck it inside the center.

3. It's all about manipulating the fabric and making some pleats to give it a nice round shape of the pumpkin.
4. Stick the wooden stem in the middle of the pumpkin. Add some burlap leaves and twisted pipe cleaner wire to the pumpkin.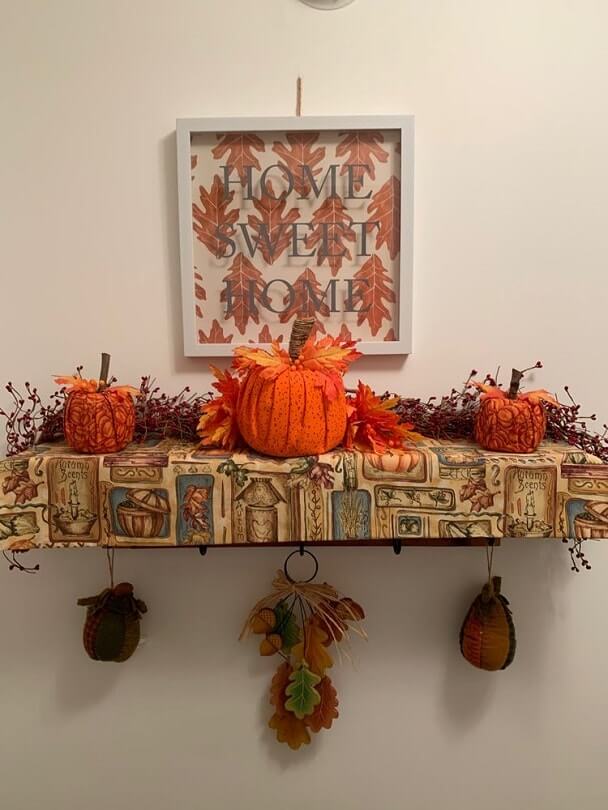 This tutorial is just a small guide, you can use your creativity to take it to the next level. If you want bigger pumpkins, then wrap more newspaper before tucking the fabric. Try to experiment with different patterns of fabric.
You can also use a cinnamon stick in place of wood stems with a ribbon. The artificial berries with leaves would also give it a nice texture.
If you enjoyed this post or want to save it for your inspiration, please pin it on the Fall Decoration board on your Pinterest.