Mason Jar Lid Pumpkin Decoration Ideas
This post may contain affiliate links. Please read the disclaimer.
The Holiday season is just around the corner and this is the best time to try some easy fall craft decorations. Mason jar lid pumpkins are one such craft we going to learn today.
The metal ring on the mason jar or canning jar is a very versatile item for the craft. The ring shape gives the flexibility to tie all of them to form some interesting shapes.
And if you spray paint these metal rings or sprinkle some glitters, it will give a nice shiny look.
These DIY fall crafts are inexpensive compared to the pricy fall decorative items in the stores. Plus they are easy to make and allow you to show your creativity.
Decorate your home this festive season with these adorable mason jar lid pumpkins that too within your budget.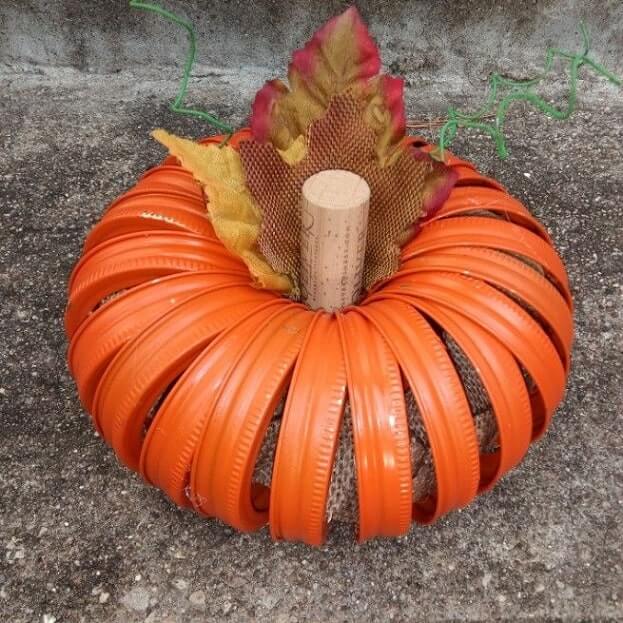 Supplies you need
Cinnamon sticks
Few burlap pieces
An orange yarn for tying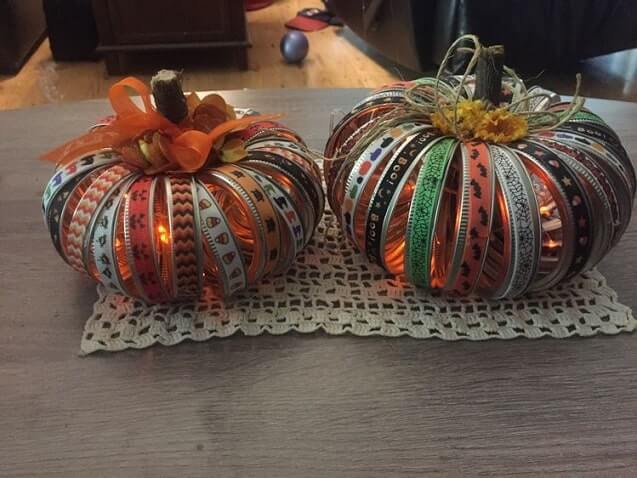 Instructions
1. You can make the mason jar lid pumpkin in two ways. You can spray-paint the lid with orange or wrap washi tapes on the rings.
2. Tie the rings with the piece of orange yarn and spread the rings to form a round shape of the pumpkin.
3. Insert the fairy light inside the pumpkin and spread it around. Light up and test if everything looks perfect.
4. Take a few cinnamon sticks and insert them in the middle of the pumpkin. You can also use a wine bottle cork.
5. Cut the burlap in the shape of leaves and hot glue on top near the cinnamon sticks.
6. Light up the fairy lights and your mason jar lid pumpkin is ready.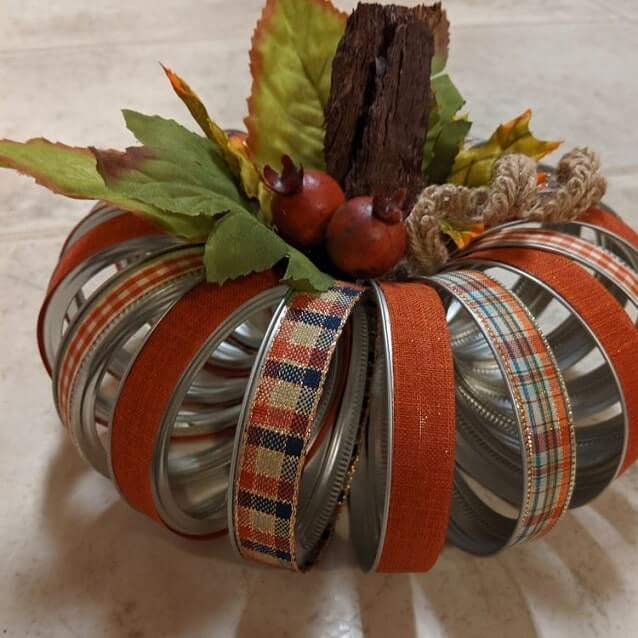 There are many ways you can use these pumpkins. You can use them to decorate your front porch, and mantel or use it as a Thanksgiving centerpiece.
If you enjoyed this craft or want to save it for your inspiration, please pin it on the Fall Decoration board on your Pinterest.