23 Easy DIY Christmas Ornaments Ideas
This post may contain affiliate links. Please read the disclaimer.
I love decorating the Christmas tree because there is no better way to get into the Christmas spirit than decorating the Christmas tree.
I'm very excited to try new ways to decorate the Christmas tree. There is no point in going back to the same old Christmas ornaments in the attic which you have kept year long.
Thankfully, there are plenty of ideas to decorate a Christmas tree, you don't need to rush to the store to buy those expensive Christmas ornaments every year.
Instead, you can make your own handmade ornaments by using simple craft supplies at home, to make your Christmas tree look beautiful without those pricy ornaments from stores.
All you need is some creative DIY ideas to get started. To inspire you I've come up with an interesting collection of easy-to-make DIY Christmas ornaments ideas.
In this collection, you'll find beautiful Christmas ornaments made from glass, yarn, burlap, paper, glitter, vinyl, and wood. It is a very simple holiday craft for kids to make and can be a perfect personalized gift to loved ones.
Try these hand-painted unique designs to decorate your Christmas tree to give that rustic vintage look.
I can bet, these handmade ornaments will look just as good or better than the ones you've purchased from the store last year.
Santa Paintbrushes
These cute Santa paintbrushes are very easy to make at home with few supplies from the hardware store, here is the tutorial video. Check out Santa paintbrush on Etsy.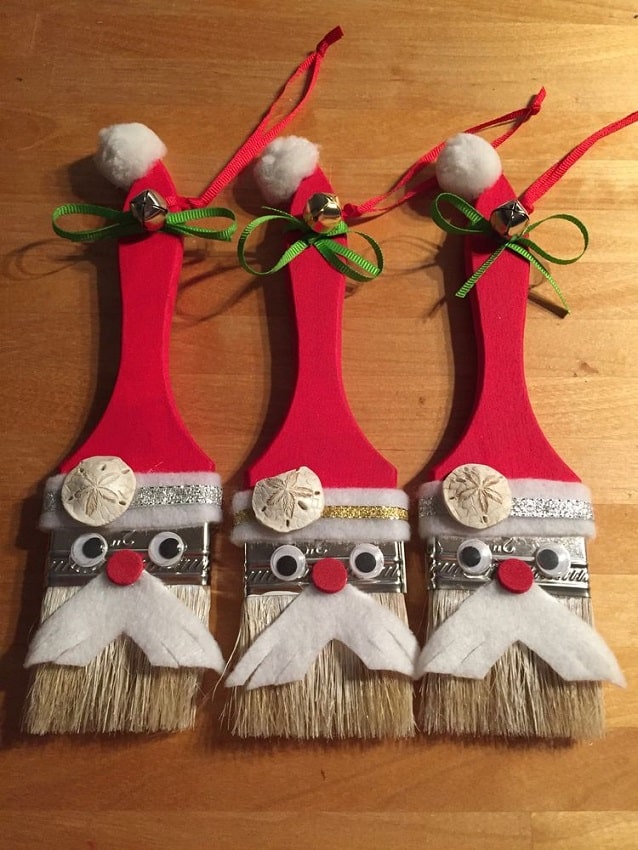 Bottle Caps Snowmen Ornaments
A must-try craft with kids, using recycled bottle caps joined with colorful ribbons, here is the guide.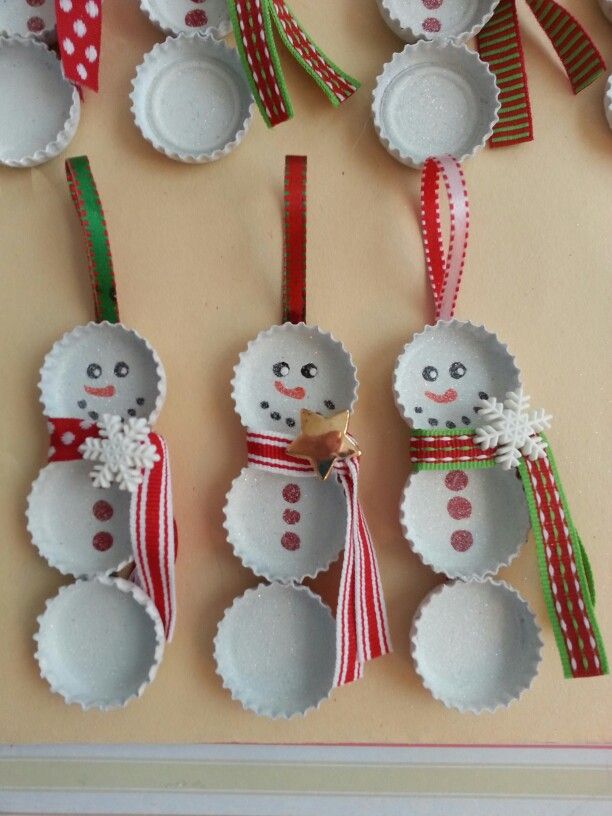 DIY Gumball Machine Christmas Ornaments
I fell in love with these adorable gumball ornaments, when I first saw them on Pinterest. They are pretty easy to make. You need:
Mini paper cups
Clear ball ornaments
Small multicolor pom poms
Soda can tabs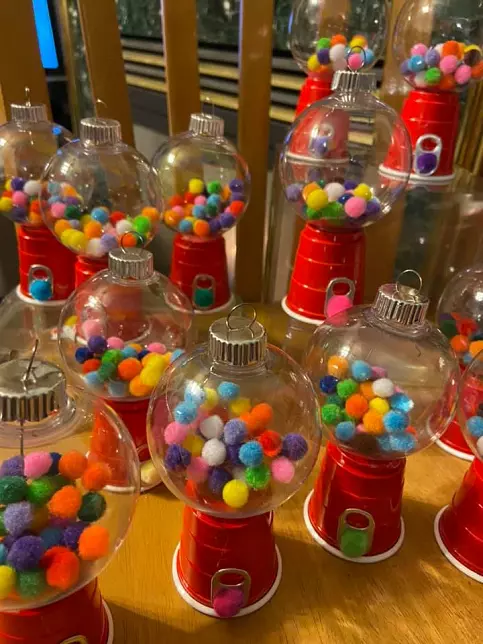 Spray paint paper cups with red. And hot glue soda can tab on the paper cup. Fill the clear ball with pom poms. Now stick the clear ball ornament on top of the paper cup. Done!
Sprinkle Donut Ornaments
Check out these beautiful adorable sprinkle donut ornaments on Etsy.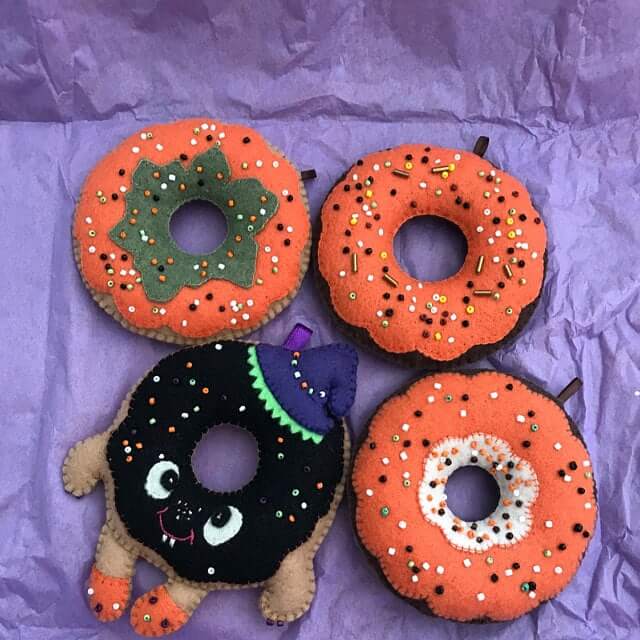 DIY Burlap Ornament
Gather some fallen branches and wrap them up with burlap ribbons, here is the wonderful guide to making these cute ornaments.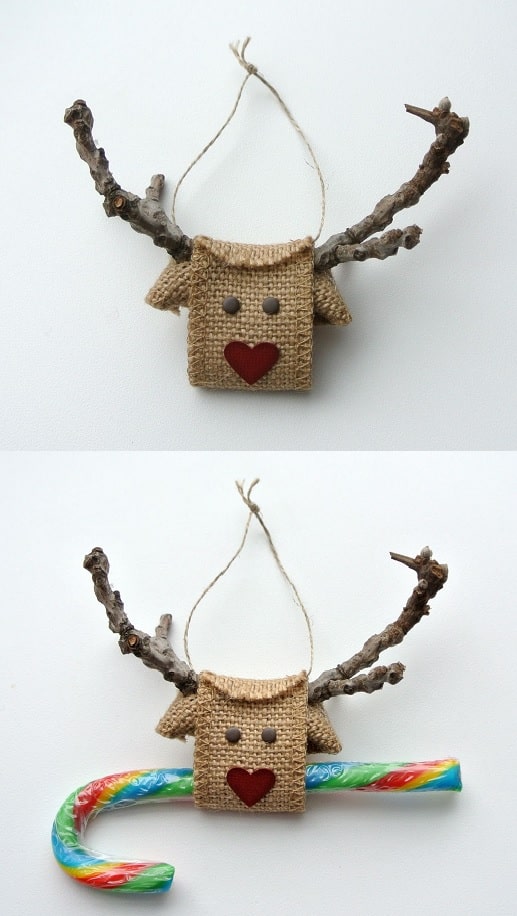 Heart Embroidery
This colorful heart embroidery is handmade and looks great on a Christmas tree. Check out these ornaments.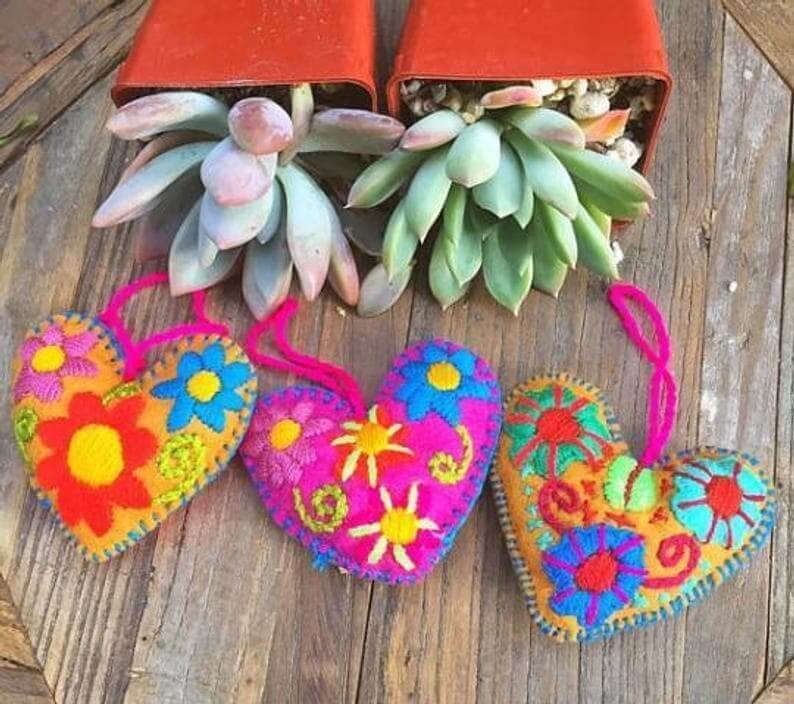 Gingerbread Cookie Ornaments
These adorable gingerbread man ornaments are my personal favorites. I admire the sheer craftsmanship. Check out these cuties.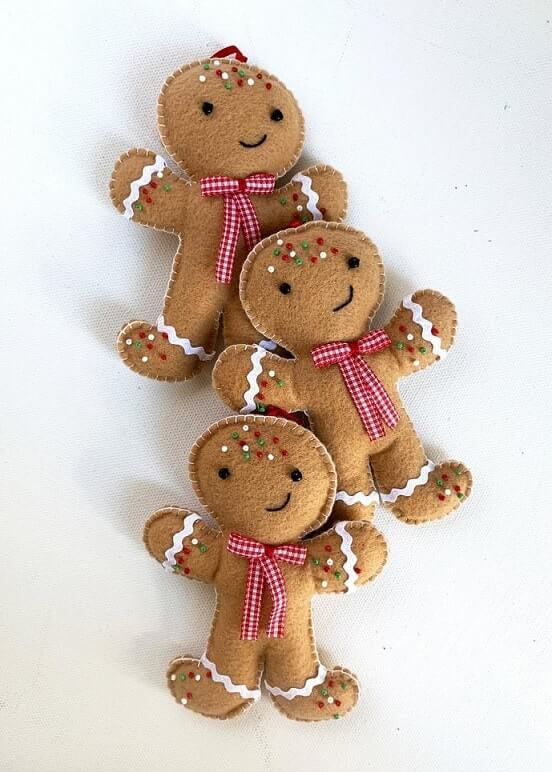 Crochet Christmas Reindeer Ornaments
If you are a big crochet fan, try this pattern and make those cute little ornaments for your Christmas tree.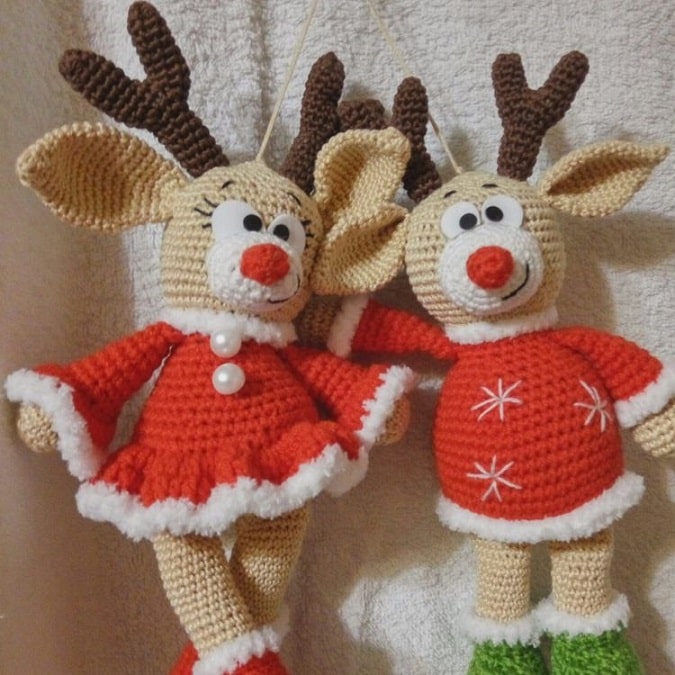 Tea Light Snowman Ornaments
These cheap dollar store tea lights can easily be turned into perfect snowman ornaments with little creativity, here is the tutorial.
Personalized Scrabble Tile Christmas Ornament
Grab some letters from your old scrabble game and make this amazing personalized Christmas ornament, tutorial. Check out the scrabble tile ornament on Etsy.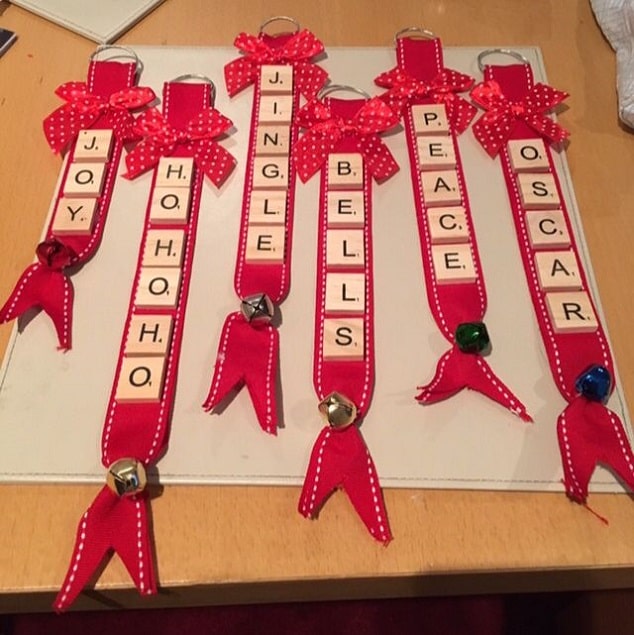 DIY Rustic Burlap Christmas Ornaments
Burlap Christmas Ornaments are very easy to make with family and kids, try these beautiful handmade ornaments. Also, check out these handmade heart ornaments on Etsy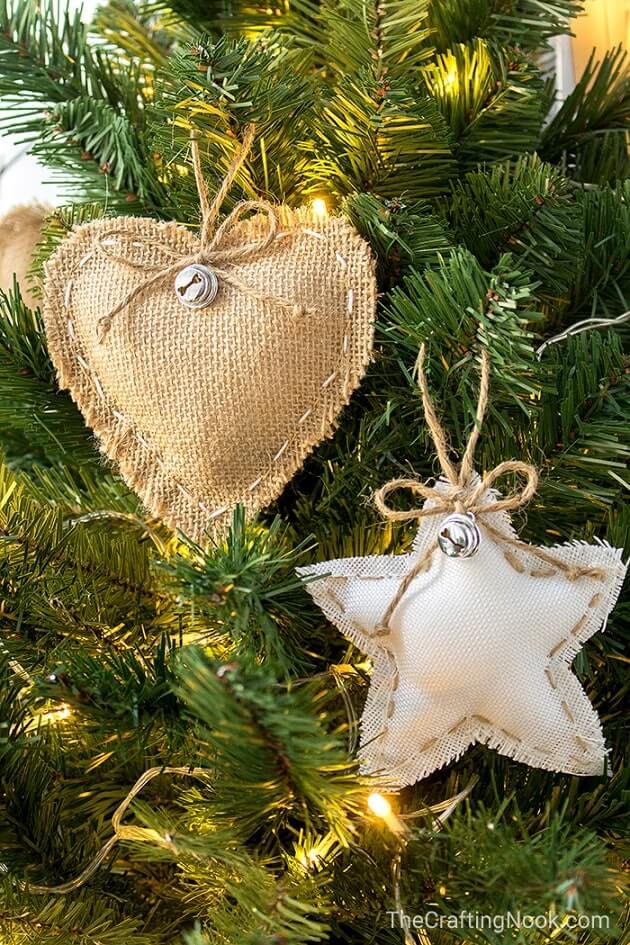 Repurpose mini Walmart Ornaments
Glue together four pieces of tumbling tower blocks and paint them red. Give them a distressed look using sandpaper.
Then hot glue those tiny Walmart ornaments on the tumbling blocks. Add some greenery and berry over it.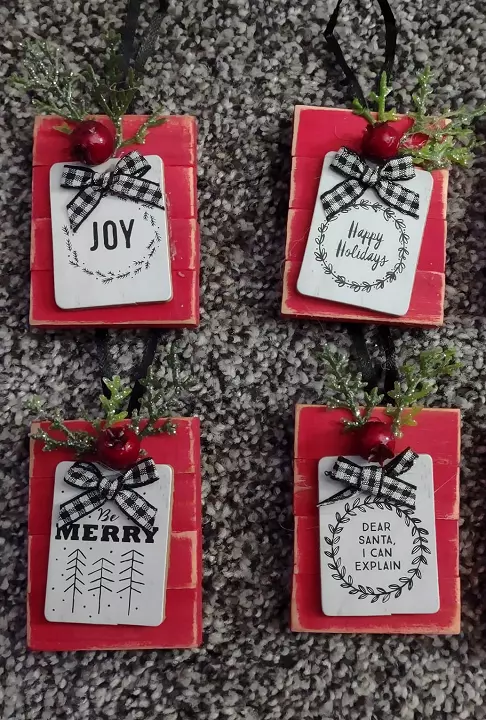 Gumball Machine Ornaments
Gumball machine ornaments are very easy to make. You need: clear ornaments, red shot cups, beer pop tabs and few pom poms.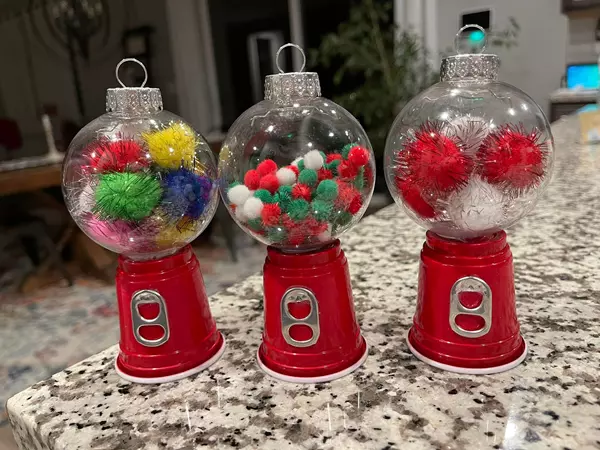 Hawaiian Gingerbread Felt Ornaments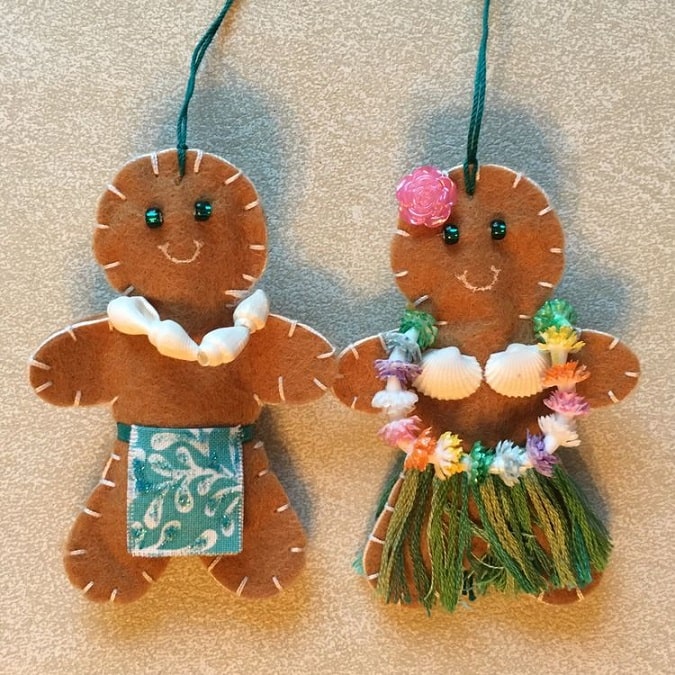 Personalized Christmas Ornaments
Here are some of the personalized Christmas ornament ideas you can try or consider as gifts to your dear ones.
Family of Four Ornaments
This can be a beautiful Christmas present idea if you have not yet thought about it. You can customize it with family member names and preferences. Check out the ornament.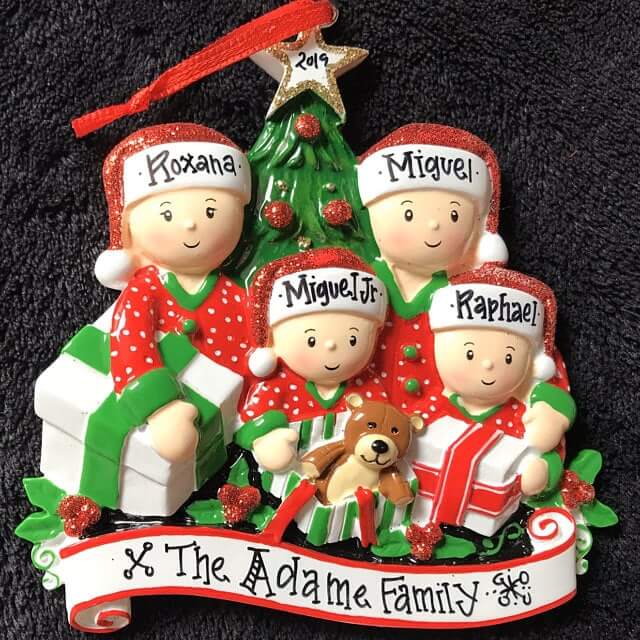 Quarantine Just Married
A very creative and memorable idea of quarantine just married ornament. Check out this unique idea for the newlywed couple.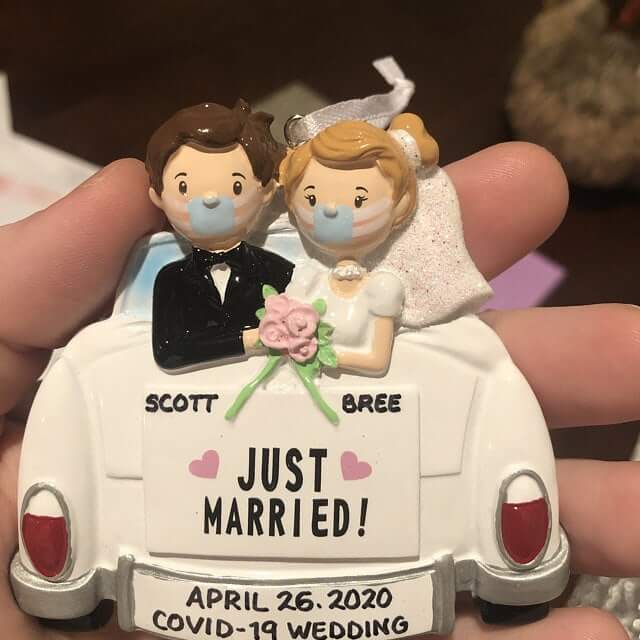 Cinnamon stick DIY Christmas Tree ornaments
Cinnamon sticks really smell pleasant. So, why not use them to make these simple Christmas ornaments?
Take a long Cinnamon stick and add layers to the Christmas tree. Here, green pine stems from Dollar Tree are used. Glue buttons, snowflakes, tiny snowmen, and Gingerman over the pine stems.
You can also add any tiny items like pine cones, red berries, or birds that you have.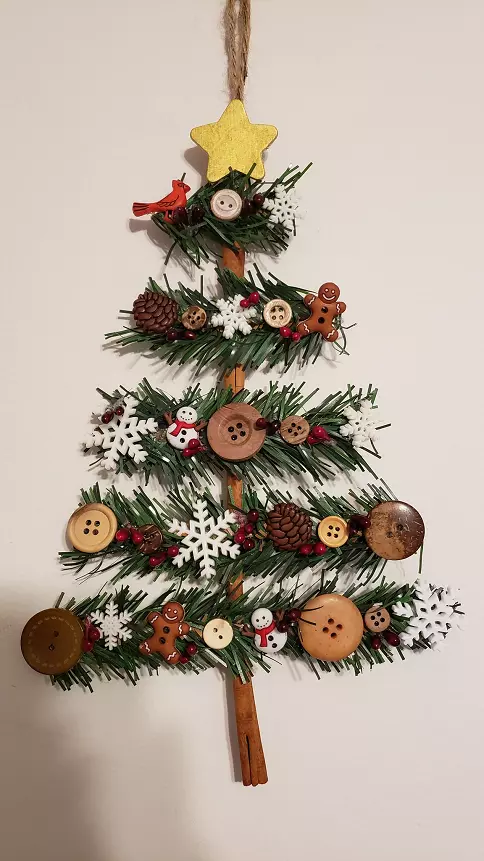 Starbucks Whipped Cream Ornaments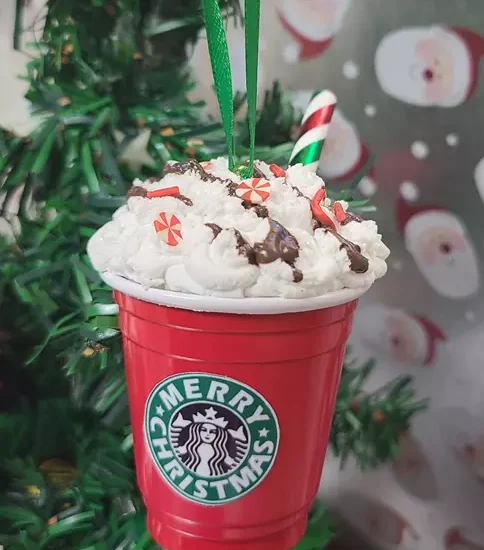 Homemade Bulb Ornament
You can make this homemade bulb ornaments using Dollar Tree items. Unscrew the bulb cup. Pour some faux snow, add few berries, and stems. That's it!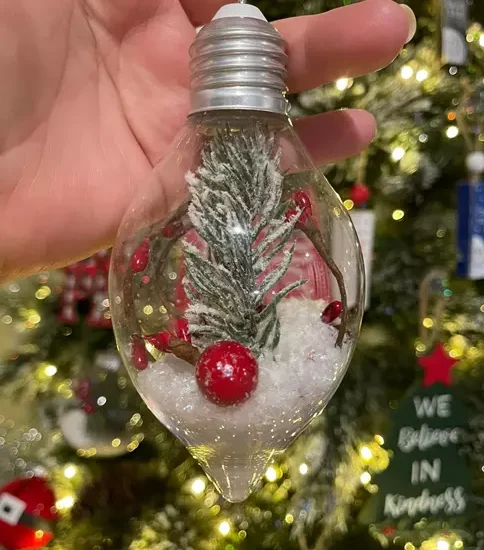 Rustic Snowflake Clothespin Ornaments
Make these rustic snowflake ornaments using simple clothespins, here is the Youtube tutorial.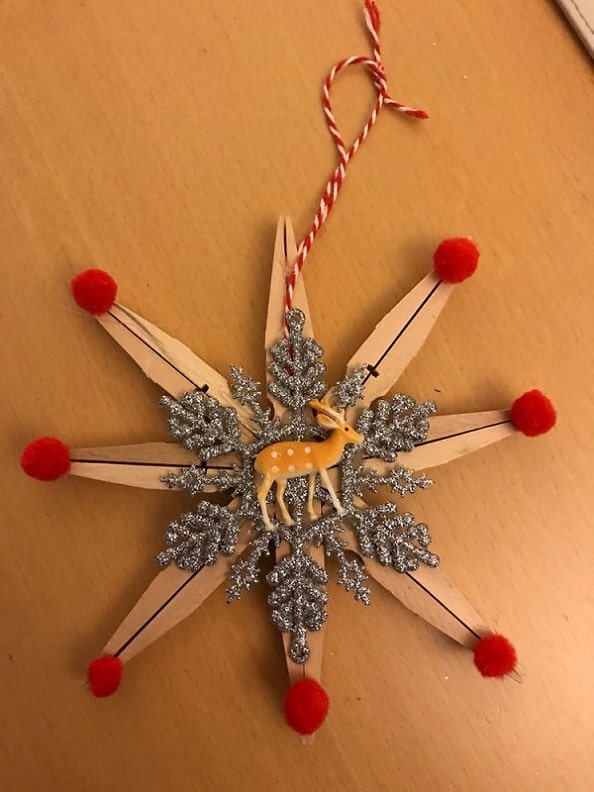 DIY Wood Slice Christmas Ornaments
Here is a tutorial video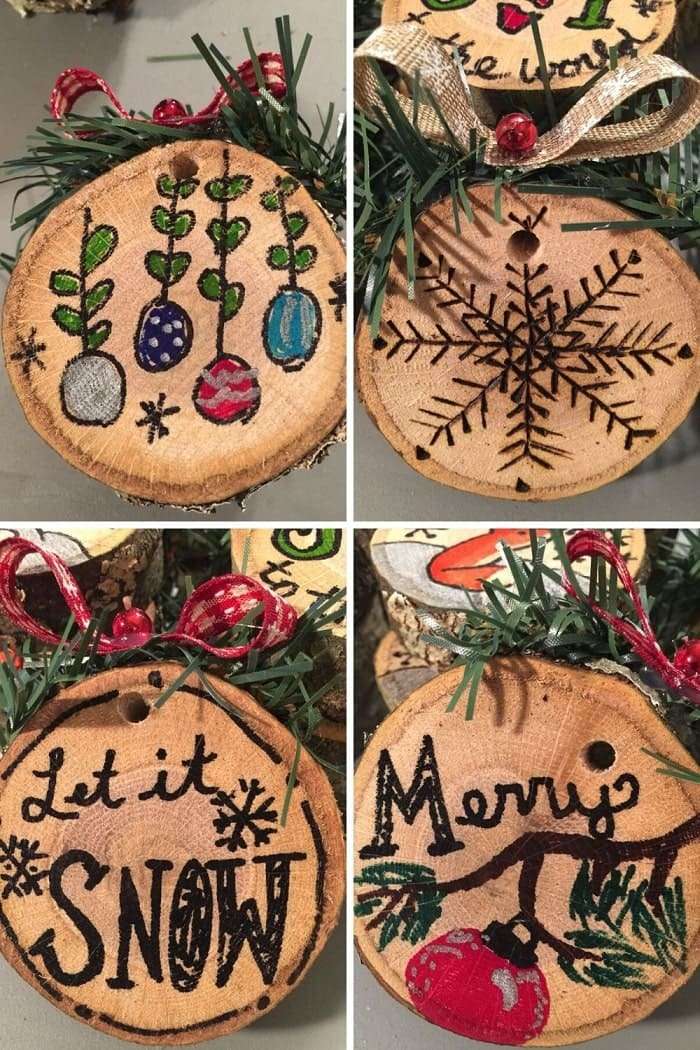 DIY Mosaic Ornaments From CD
Bottle Top Snowman Christmas Ornament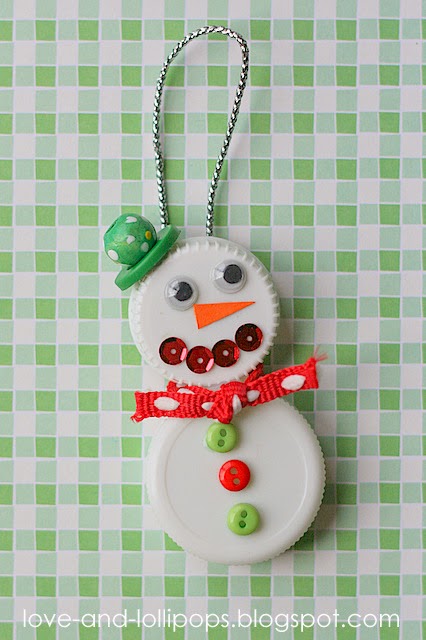 Lightbulbs Christmas Ornaments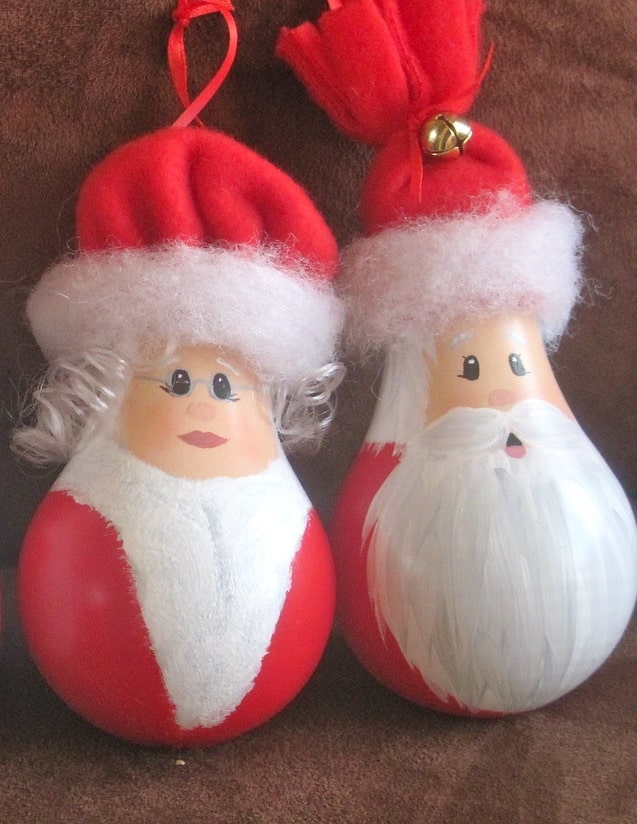 Woodland Cloche Ornaments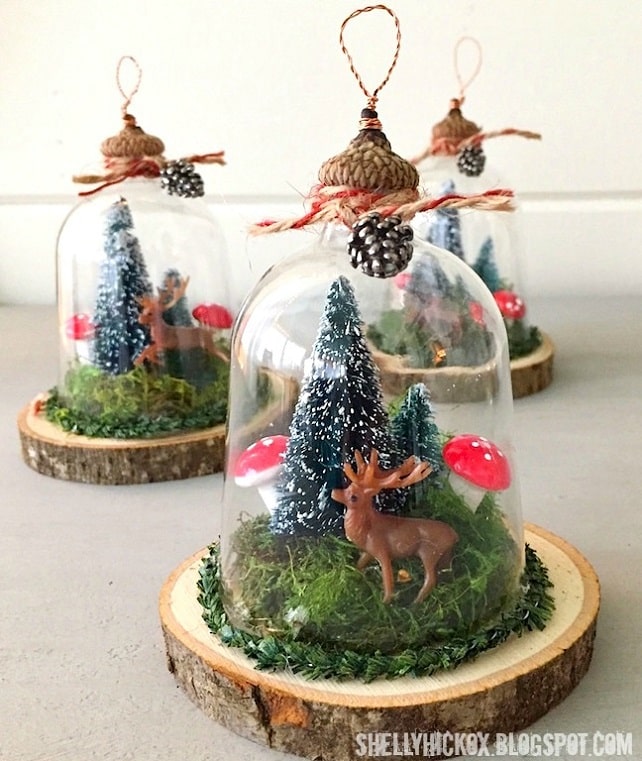 Cinnamon Stick Reindeer Ornament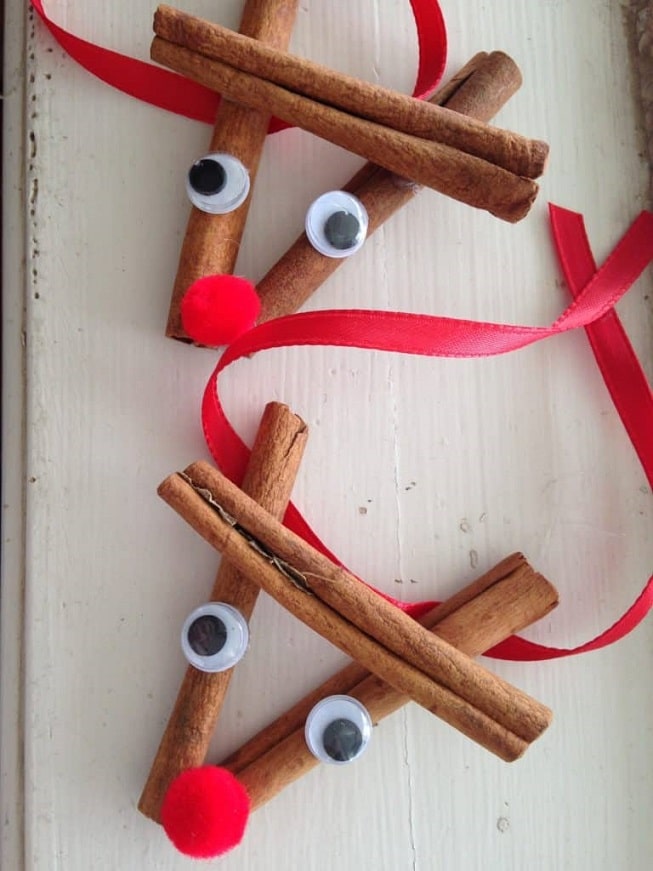 Seashell Christmas Ornaments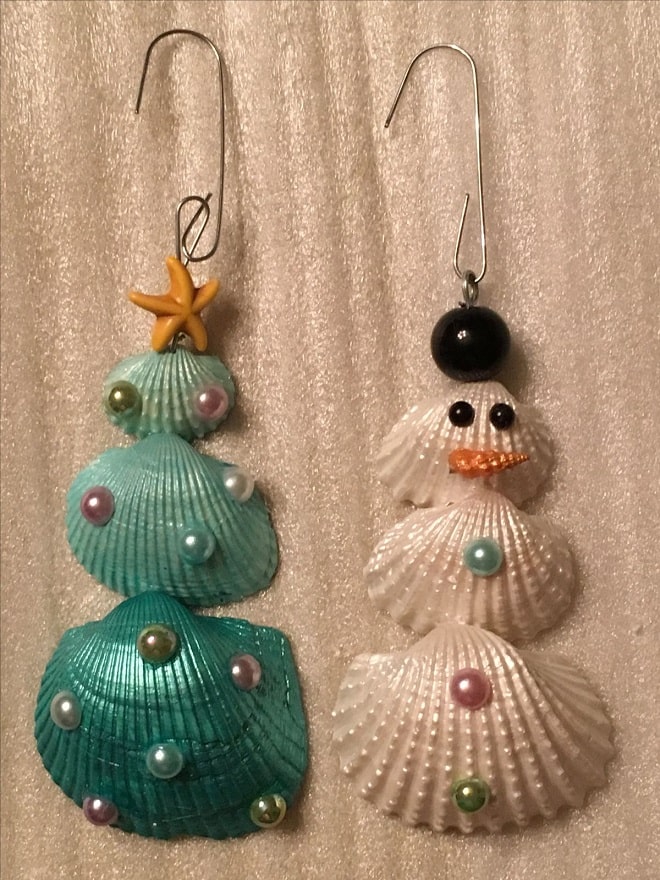 If you enjoyed these DIY Christmas ornaments or want to save it to try later, Please Pin it on the Christmas Decoration board on your Pinterest.