23 Sizzling Shirtless Halloween Costumes For Guys
This post may contain affiliate links. Please read the disclaimer.
Are you comfortable, taking your shirts off in public? Maybe at the pool or beach, it's ok.
And that too when you're a hot, ripped-up guy. Otherwise, it's a big no.
Coming out bare chest in front of strangers is weird, and embarrassing. Plus, you may not have a great body to show and some are uncomfortable with body hairs.
Also, there is a question of etiquette; you think twice before you go bare chest. Right!
But Halloween can be a great excuse for going out shirtless. If you've some crazy Halloween costume ideas that go well-being topless.
To look hot and sexy is not limited to girls, even guys can look sexy on Halloween.
If you see, the whole theme of Halloween is focused on girls looking sexy. Their Halloween costumes are specially made to look them more attractive. Why should guys be behind?
Halloween night is the best opportunity to show off your hard-earned abs and muscles.
That doesn't mean going completely bare chest, of course, you can use body paint, makeup plus a lot of cool accessories.
That's exactly the highlight of this blog post, where I'll share some sizzling shirtless Halloween costume ideas for guys.
Related Post – Halloween costumes with suits
Shirtless Halloween costumes inspired by movies
Movies being part of our popular culture can be a great inspiration if you're looking for shirtless Halloween costumes. There are many fictional movie characters that perfectly fit the shirtless theme, they are:
Arnold Schwarzenegger in Conan the Barbarian
Brad Pitt in fight club
The hulk
The Wolverine
Aladdin
Spartan warrior
Gladiator
Smurf
But still, there is one more problem to address before going topless.
How to look great being shirtless if you're a skinny guy?
For a lot of guys, going bare chest on Halloween is sometimes embarrassing because they are skinny and lack muscle definition. I've got a smart fix to this issue.
When it comes to showing your muscle definition on the chest and abs, lighting and reflection are everything. With this simple abs makeup tutorial, you can create the right effect to make you look like a ripped-up guy.
With this quick fix, the rest of your Halloween costume and accessories will perfectly match your shirtless look.
1. Batman
The Batman costume is always a hit at any Halloween party, but this time give it a hot twist, being shirtless can be a unique idea. Check out the accessories: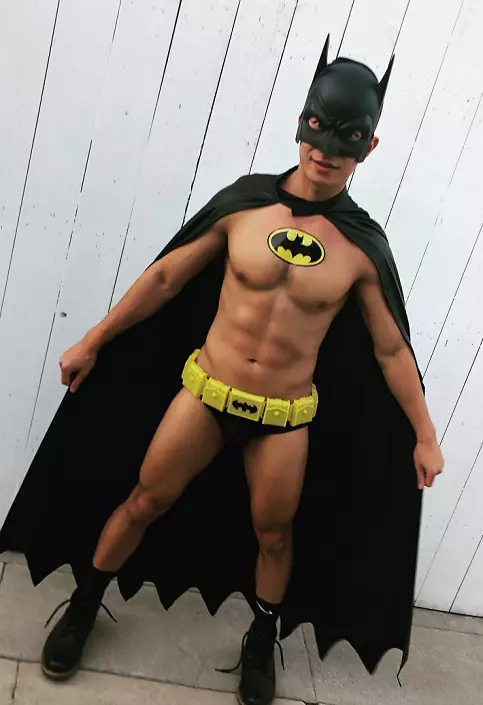 2. 300 Spartan Warrior
To recreate a spartan warrior costume, you need a shoulder harness, leather briefs, and a spartan helmet. A spear and shield will complete your medieval look. I'm sure this sexy outfit will make you stand out. Check out the spartan accessories: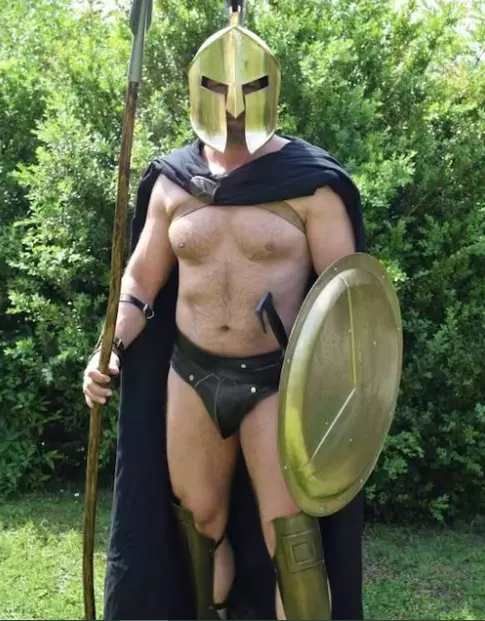 3. Aladdin
The Aladdin outfit is not exactly shirtless, but still, it's a hot costume to draw attention to your killer abs. Get the Aladdin costume from here.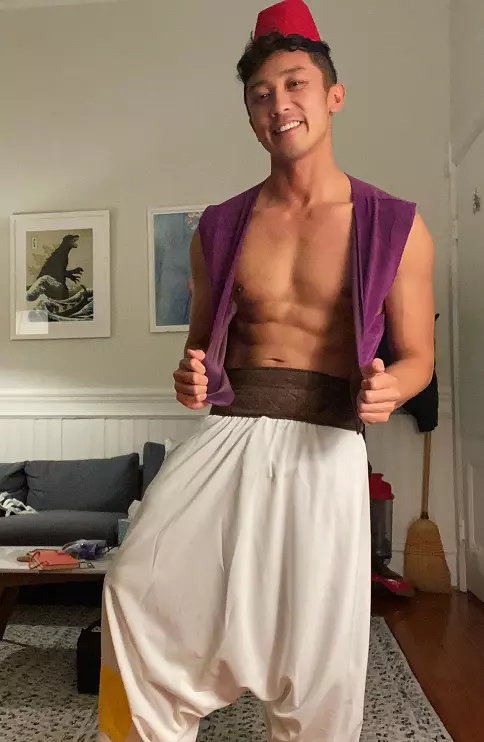 4. Genie
Staying with the Aladdin theme, another great topless character is Genie. You need to work with blue body paint and a few accessories to complete your genie look.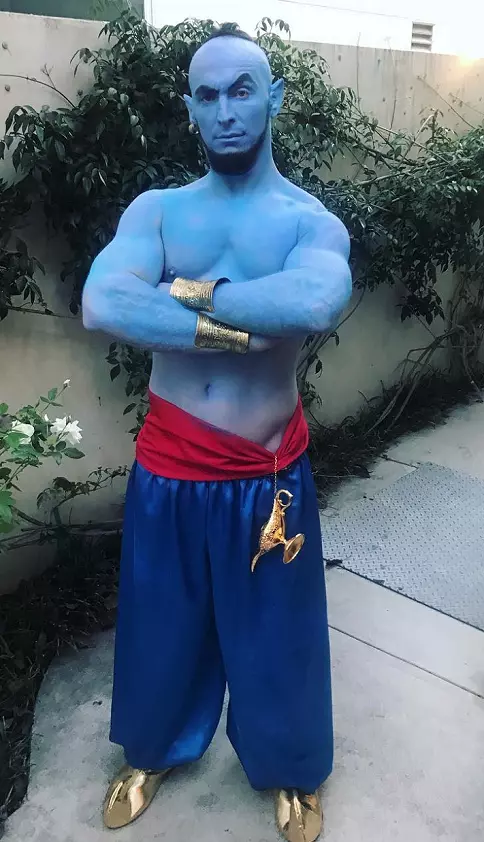 5. Medieval Warrior
If you're proud of your shredded aesthetic body, then this ancient Greek warrior costume will truly enhance your personality on Halloween night. Get the costume.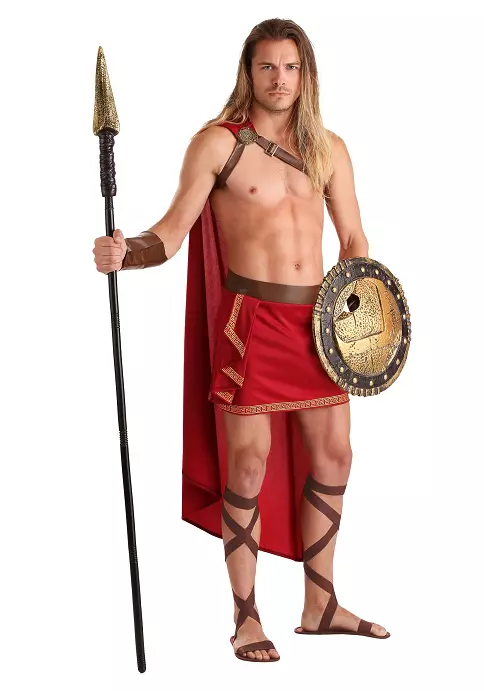 6. Adam
Adam is a pretty simple and minimalist DIY Halloween outfit. You require a basic green brief covered with fake leaves and vines. Don't forget the apple! Check out the outfit.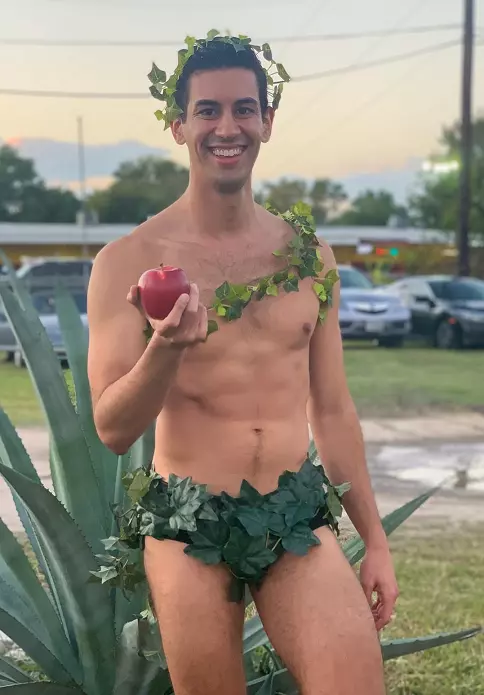 7. Cowboy
This cowboy Halloween costume is very simple and easy to recreate. You need a cowboy hat and bandana, that's it!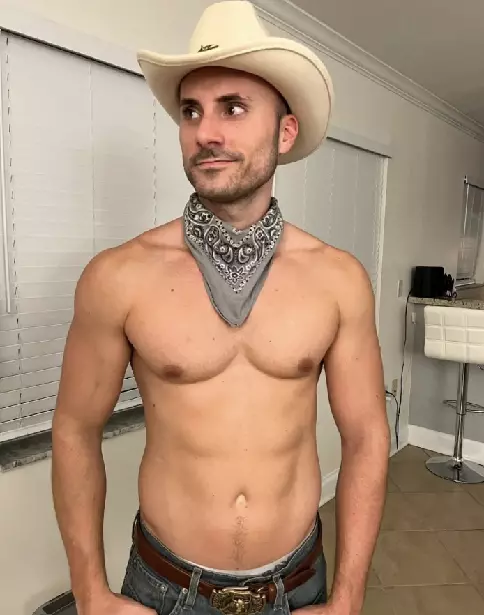 8. Hot Bunny Outfit
You must have seen sizzling girls in Playboy bunny outfits on Halloween, if you're a fit man you can create your own version of the bunny outfit. Check out the bunny mask.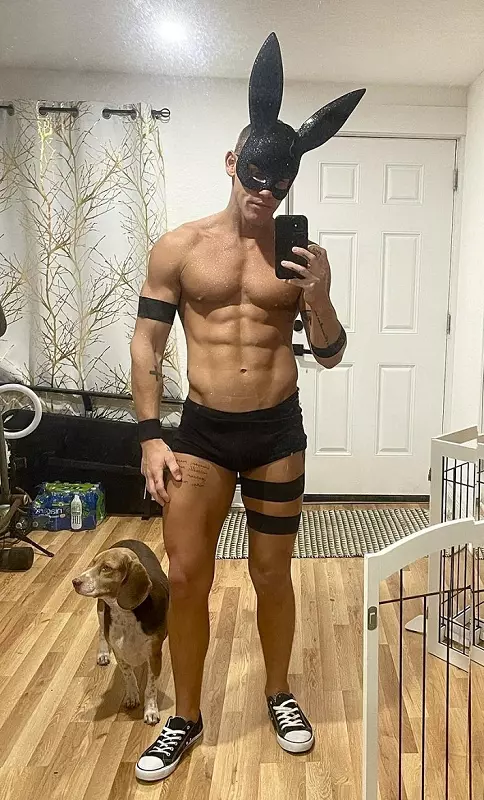 9. Cupid Outfit
Stun everyone in the party with this super hot cupid avatar that truly compliments your muscular body. Get this cupid costume.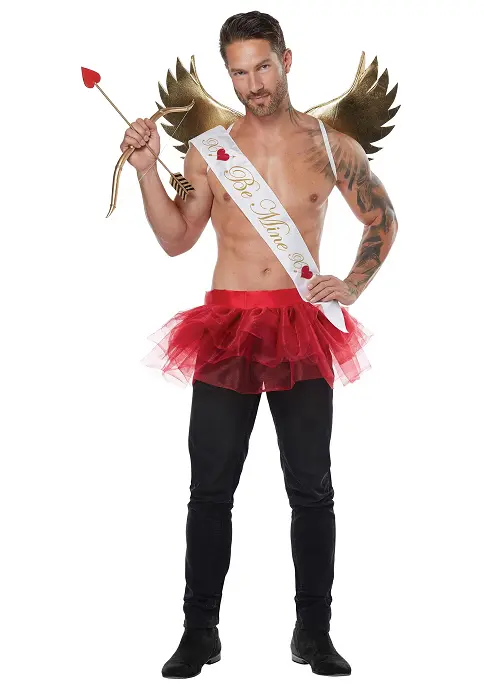 10. Joker Tattoo Look
If you don't have a great physique, don't worry. You can still be shirtless on Halloween with the Joker body tattoo inspired by the movie Suicide Squad. Additionally, you can also try some face makeup and green color hair, to complete the Joker look.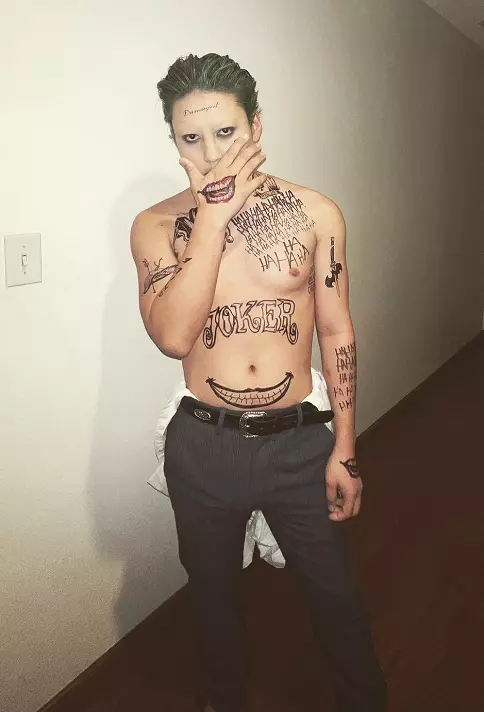 11. Lifeguard
The lifeguard shirtless Halloween costume is inspired by Baywatch (TV show) but it is one of the simplest outfits on the list. You just need the red shorts and a rescue can.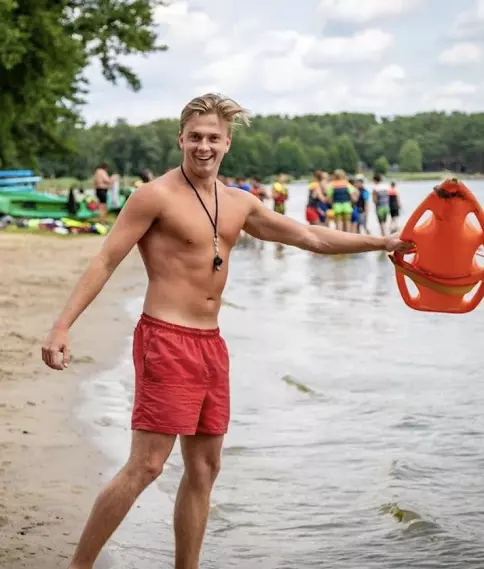 12. Male Mermaid
Normally, you see beautiful girls like to be mermaids on Halloween, but even boys can look hot and sizzling with that fin, especially when they have a fit body.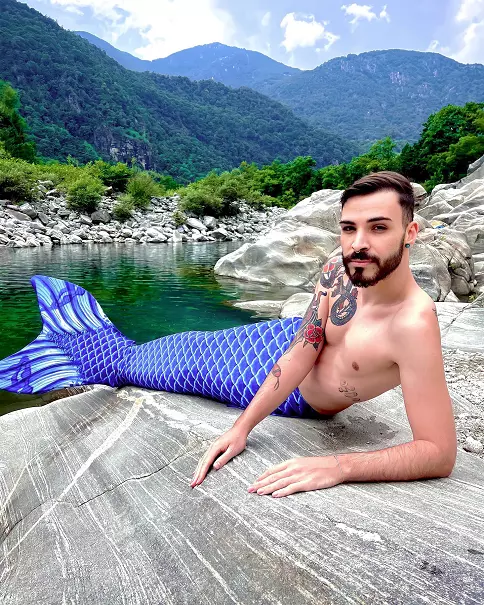 13. Black Angel
This black angel Halloween look is another great example of clever use of accessories like wings, thorn leather choker, and butterflies still being shirtless.
14. Pharaoh of Egypt
I'm sure this hot Pharaoh Halloween costume will give tough competition to Queen Cleopatra at the party. Get the costume.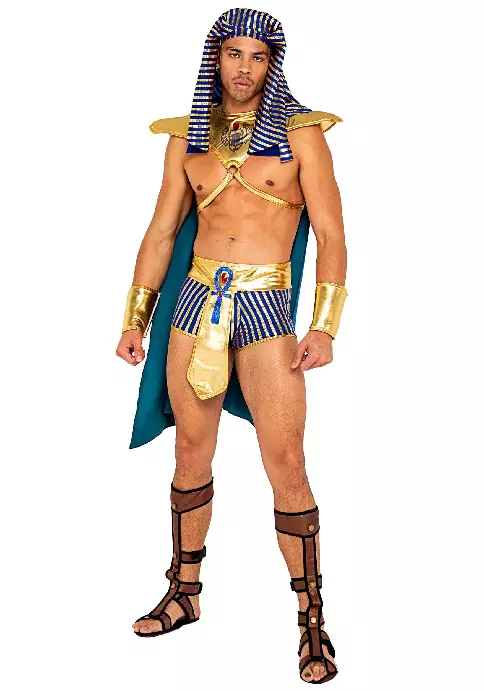 15. Mario Bros
Mario Bros has always been one of the most popular Halloween costumes. You can create its shirtless version to showcase your hard-earned muscles. Check out the accessories.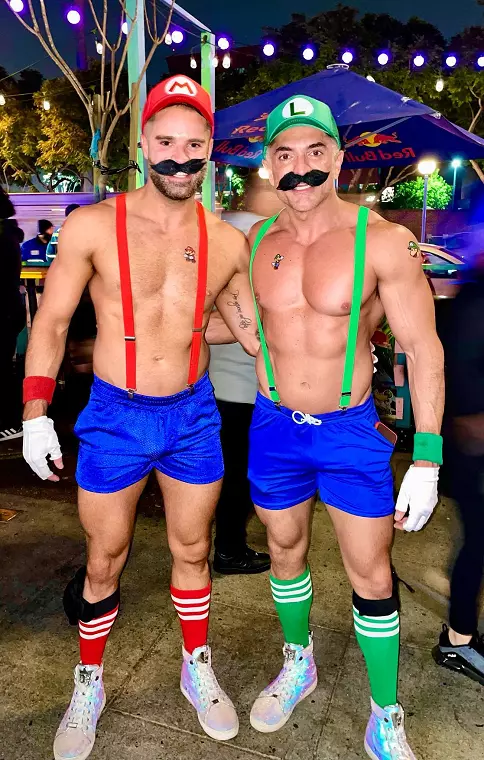 16. The Hulk
If you're a massive guy with a big chest and shoulders, then the Hulk Halloween look is a good match to your body. With some green body paint makeup, you can create this look.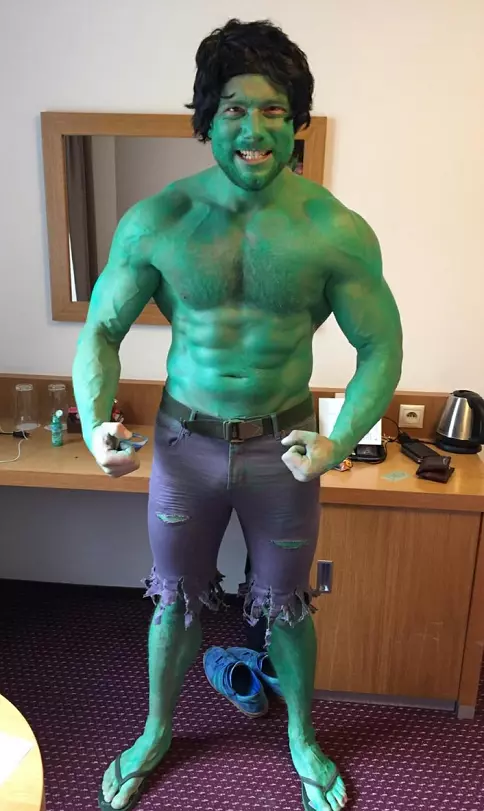 17. Sailor Look
The sailor suit is one of the iconic Halloween costumes because of its simplicity, but this can even make you look sexy being shirtless.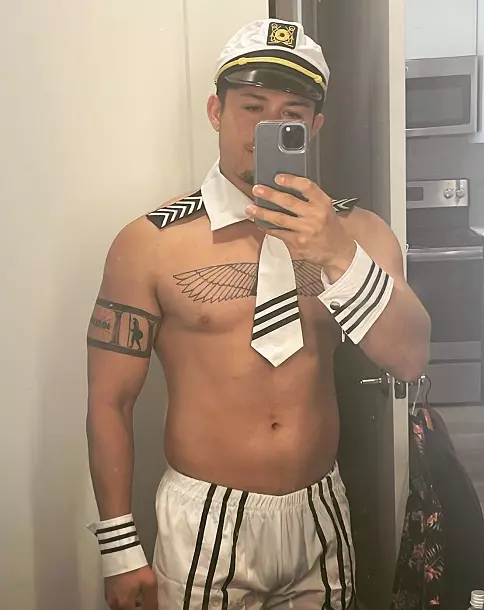 18. Pirate
If leather boots, an eye patch, and a sword inspire you to dress up like a pirate for Halloween, then you'll love this shirtless avatar of this character. Try this outfit.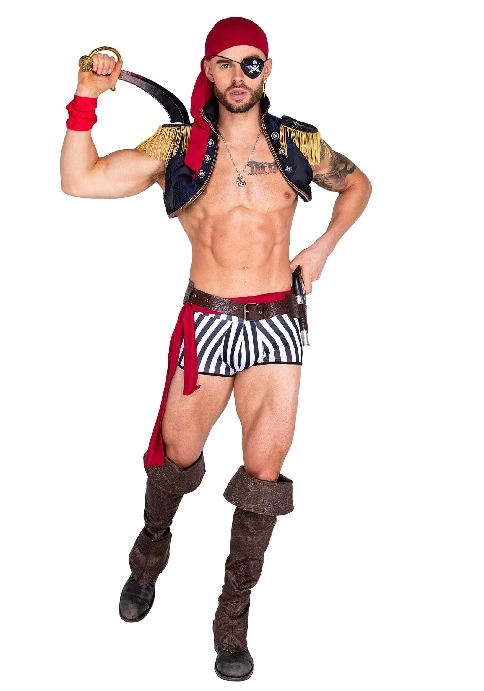 19. Wolverine
Again inspired by the movie, Wolverine is a masculine action character that fits the shirtless costume theme. Wolverine's metal claws, make it unique.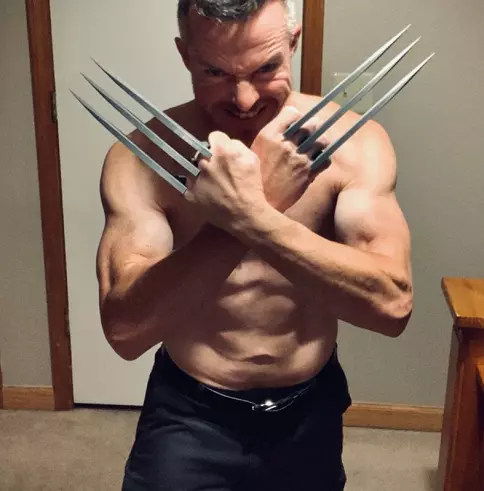 20. Scott in Kilt
For centuries, Scottish men have been wearing kilts. This red plaid garment will definitely make you more sexy at a Halloween party if you're topless. Get the costume.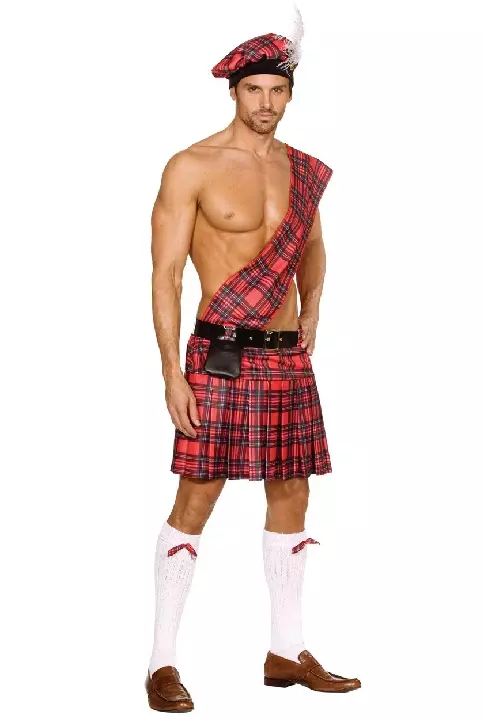 21. Vampire
Being shirtless if you want to experiment with a scary look then you should go with the vampire outfit. A vampire cloak with fangs and contact lenses will help you get the look.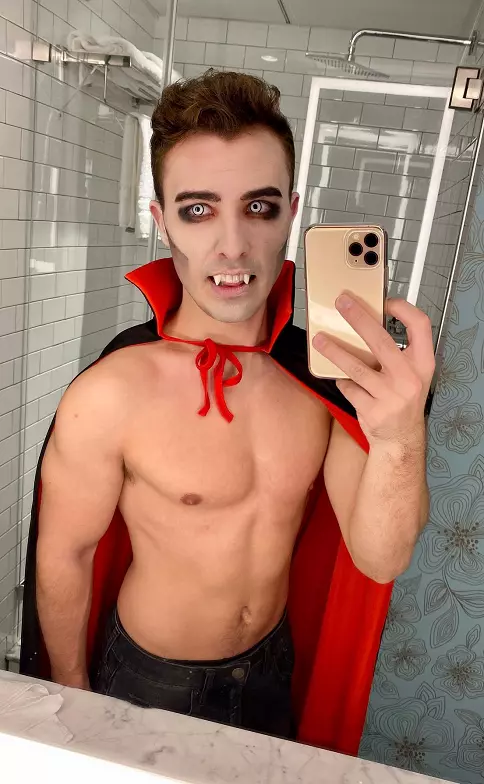 22. Sexy Spaceman
Normally, the spaceman costume is fully covered, but with your creativity, you can create its shirtless version as well. Get inspired by this unique idea.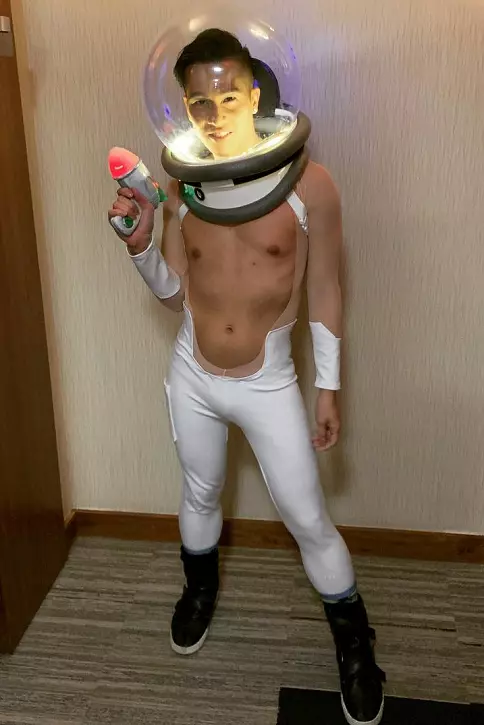 23. Viking Outfit
To dress like a Viking, you don't need long hair and a beard. Although there are many versions of this look. If you're a ripped-up guy who wants to show his well-defined abs, then this outfit is for you. Get the viking costume.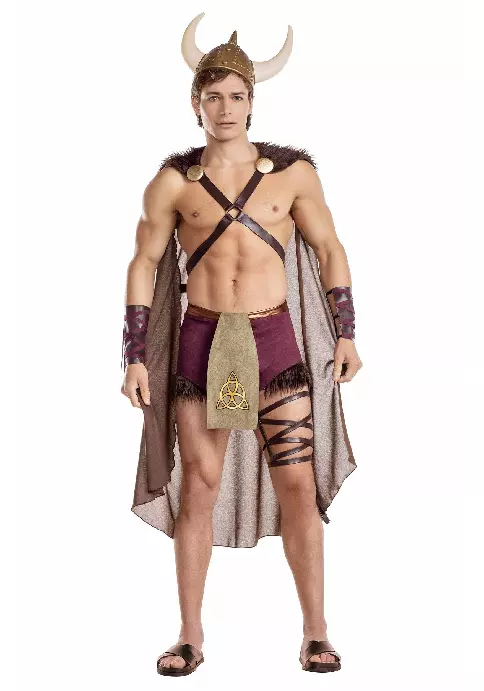 If you find these ideas interesting, please consider pinning the above images to your Halloween costume board on Pinterest. It really helps me to reach more audiences.