Easter Craft – Bunny Butt Flower Pots
This post may contain affiliate links. Please read the disclaimer.
It's time to welcome the Easter bunny again. My kids are always excited about Easter crafts. What's better than a bunny?
Easter is all about creating adorable crafts with your kids. Dying Easter eggs with soft pastel colors, creating DIY rabbits and chicks are some of the best highlights of my spring craft.
Whether you're a kid or an adult, bunnies are everyone's favorite. Who doesn't love those long ears and a cute fluffy tail? So today I'm going to share how to make these adorable bunny butt flower pots.
They are super easy to make and the best thing is you can use them to decorate your home or give it as a gift to your dear ones. Look around your house, I'm sure you'll find some simple items to make this easy DIY craft.
I hope you'll enjoy this easy bunny craft. Let's start making!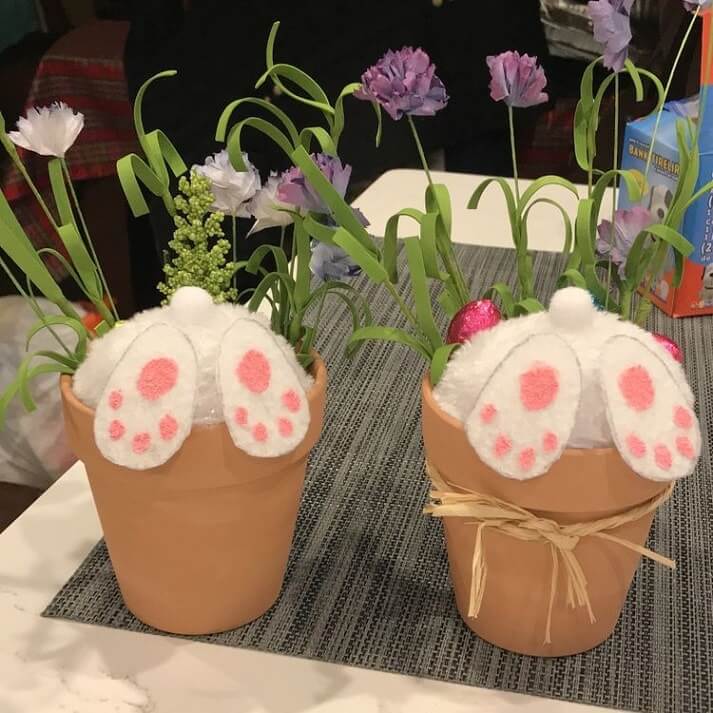 Supplies You Need For This Easter Craft
Scissor and a hot glue gun
How to make bunny butt?
1. First we need to create bunny feet. With the help of the scissor cut, the white felt in an oval shape. Make sure that the feet are smaller than the bunny's butt. Also cut a few pink felt circles to look like a bunny paw.
2. Glue the pink felt pieces over the white feet to look exactly like a bunny paw print. Check out this video tutorial on how to cut felt pieces for bunny's feet.
3. Get the pot ready
Take a few bunches of greenery, arrange them in the pot to create some room to fit the bunny's butt. And glue them inside the pot.
You can also fill the pot with fabric carrots and Easter eggs instead of greenery for a different look.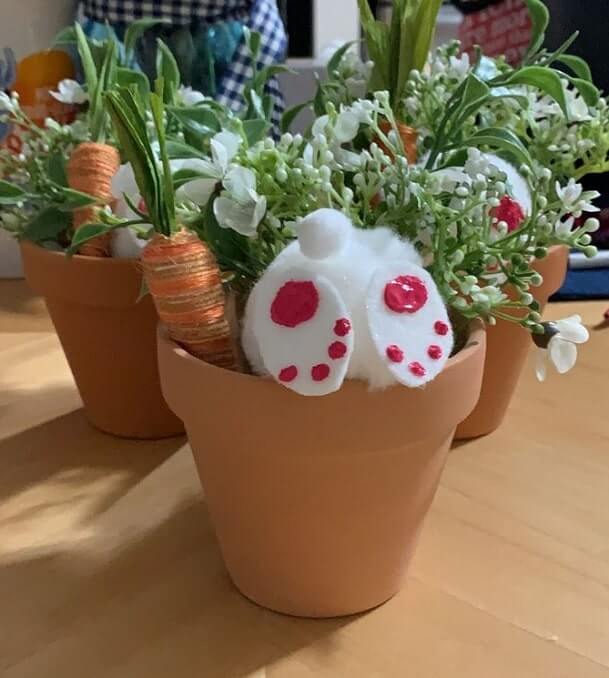 4. Put some hot glue over the top edge of the pot to stick the large pom pom (bunny's butt). Glue the small pom pom in the middle of the large pom pom to create the bunny's cute tail.
5. Glue the bunny's feet between the butt and the pot pointing downward.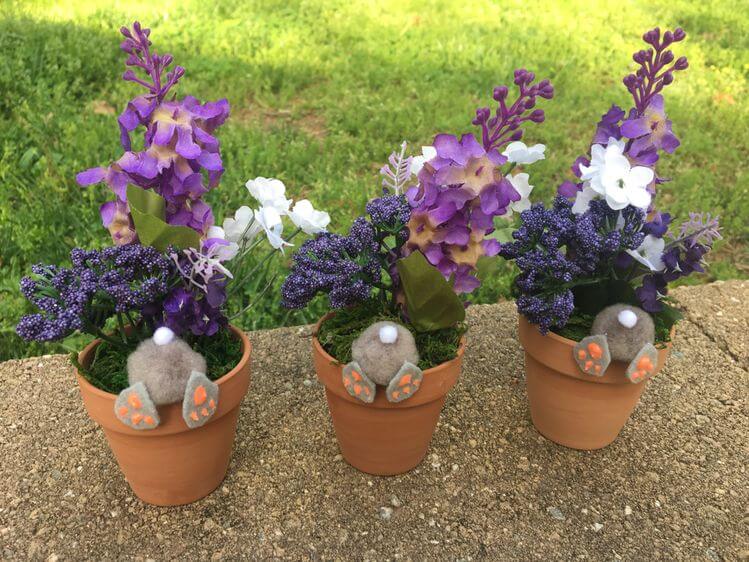 If you enjoyed this Easter craft or want to save it for your inspiration, please pin it on the Easter Crafts board on your Pinterest.