Fake Wounds Halloween Makeup Tutorial
This post may contain affiliate links. Please read the disclaimer.
As Halloween is just around the corner, I'm sure you would love to terrify your friends with some fake wounds Halloween makeup ideas.
Deep cut wounds and scars on your face will make your Halloween outfit more realistic, especially when you're planning to become a zombie or a dead ghost at the Halloween party.
You might be thinking, doing creepy Halloween makeup is not my cup of tea. Right?
That's not true.
You don't need to be an SFX artist to create those fake wounds. They are easy and simple to make by using regular makeup supplies. I'll show you the step-by-step procedure in this fake wounds Halloween makeup tutorial.
Related Posts:

With some basic Halloween makeup information, you can add your creative touch to make your fake wounds look more realistic.
Let's start
How to make fake wounds for Halloween makeup?
First, you need to identify, where you want to create scars on your face. It can be a forehead or a long scar on the cheeks. To make those fake wounds you need the following makeup supplies.
Makeup instructions to make fake cuts and wounds
1. Grab a lip liner to make the outline of the scar on the area of your face. Next, you need to take some modeling wax and shape it like a long cut of a wound and apply it over your skin. Make sure to use some oil in your fingers to avoid the wax sticking to your fingers while shaping the wound.
2. With the help of the fingers, shape the wax and make it smooth to blend it properly with your skin. Now use a spatula or a small knife-like tool to make a cut on the wax.
3. You can put liquid latex around the open wounds to make them stronger, it will last longer.
4. Once the wax dries, use dark red face paint inside the cut with the help of a brush. It will make the cut deeper. Next is to make the wound irritated.
5. Use red eye shadow around the cuts to make the wound look irritated. Then take red blood gel and apply it inside the cuts, it will give a shiny red effect on the scar.
Check out the video tutorial
Creating fake cuts on other body parts
In the previous tutorial, we discussed creating fake cuts on faces for Halloween makeup. Similarly, we can apply the same method to create deep scars on other body parts like hands, palms, and feet.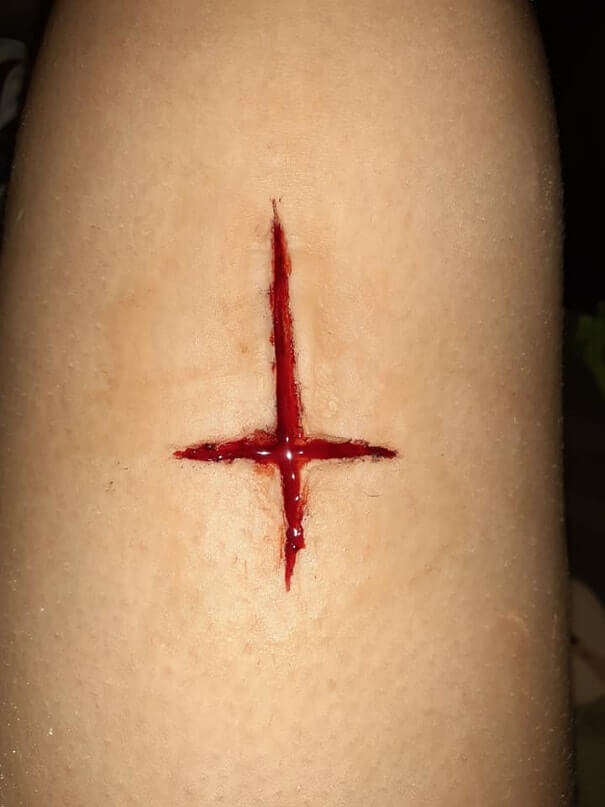 If you see these fake cuts, they look real because of the red blood gel. To get this effect, you must ensure to apply the blood gel inside the wound.
Also, check out this video tutorial to make a palm scar.
With this easy and simple tutorial, you can easily make fake wounds and cuts over your face and body to enhance your creepy Halloween look.
Other ways to enhance the creepy look for the Halloween
For the Zombie look, the best way to get that grey skin tone is to use, grey makeup cream over the face, lower arms, and legs. It is important to note that one tube of the cream is not enough for the zombie makeup. You need at least 2 to 3 tubes to get that creepy look.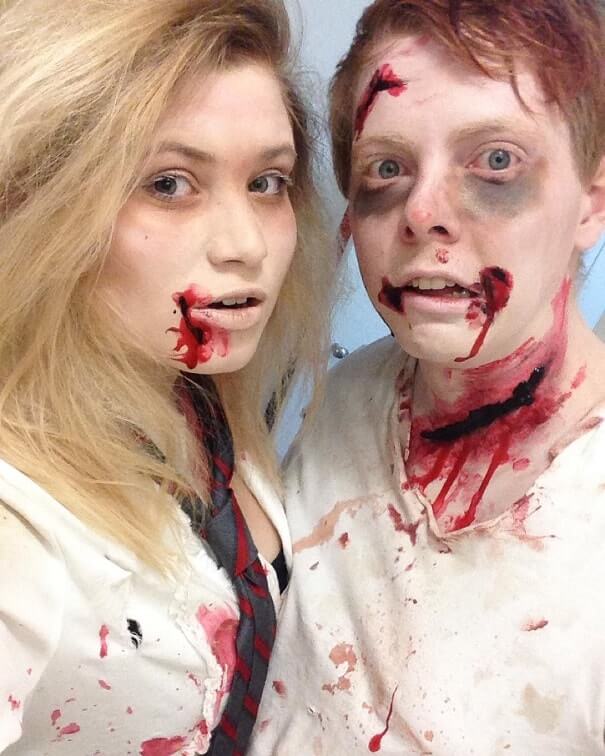 If you feel the above makeup tutorial is a daunting task for you, as an alternative you can use fake blood, zombie scars, and stitch tattoos for your Halloween makeup. In this kit, you'll get much variety of fake scars and cuts to scar your friends.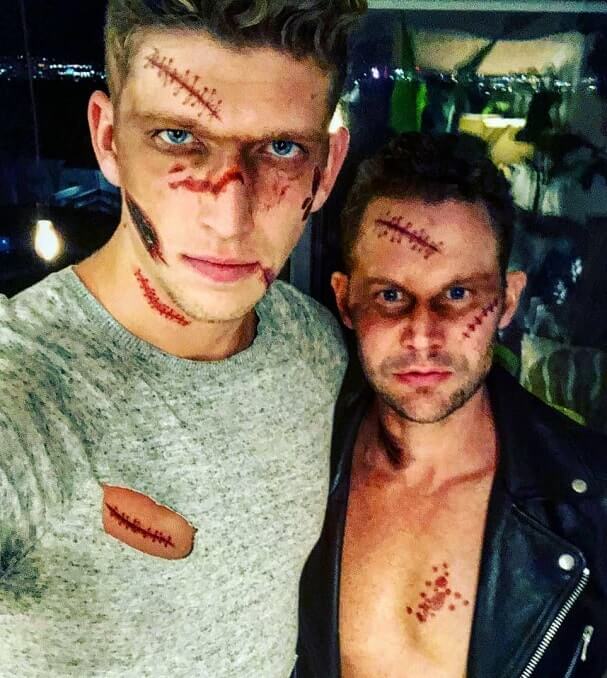 In addition to the Halloween makeup, you can also use some of the accessories like horror headbands. These headbands include a knife going through the head, scissors, saw blades, axe, and similar items. I'm sure these accessories will complement your zombie look for the Halloween party.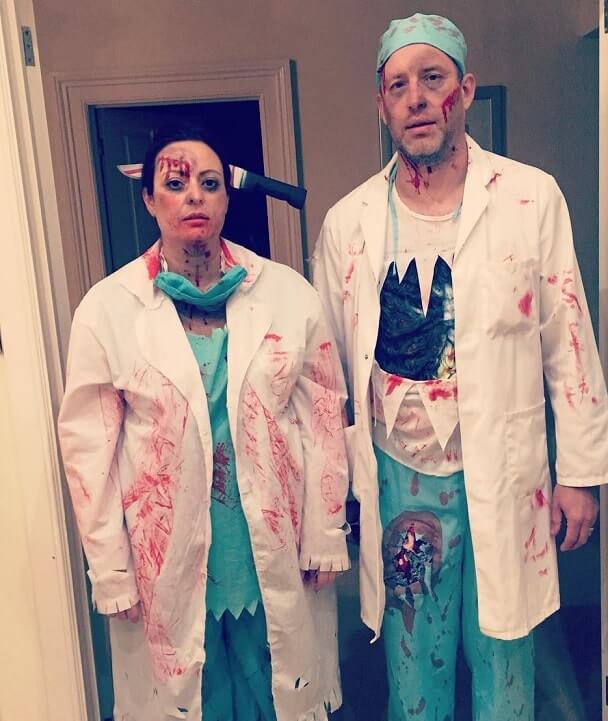 If you enjoyed this post or want to save it for your inspiration, please pin it on the Halloween makeup board on your Pinterest.