Family Movie Night Snack Board Ideas
Make your summer weekends extra special with these gorgeous family movie night snack boards. Today, I'm going to share the best sweet and salty party appetizers board ideas.
These days because of social distancing, we often stay at home and prefer watching movies with family during the weekends. So you need a charcuterie board that steals the show.
During the weekend everyone is in the party mood and I'm sure you also do not want to spend most of your time over the stove. You want something quick and easy to prepare that is too crowd-pleasing.
The whole idea is to create a party food platter using simple ingredients made with very little effort. Here you'll get a variety of snack board ideas – summer cheese board, snack board for kids, and vegan snack board within your budget.
There is something for everyone with all your favorite finger foods to satisfy everyone's tastes.
It's not just for a weekend movie night, you can make it for any occasion – kids snack board for a birthday party, graduation party, game day, NBA finals, backyard BBQ, beach party, picnic, or for a simple family meal.
How to assemble an appealing snack board
The snack board should be visually appealing and easy to assemble at the same time. Follow these simple steps:
Take a large tray or wooden platter or board.
Set the small bowls of olives and nuts first, then followed by bowls of hummus.
Shape and pattern of arrangement

Arrange crackers, salami, cheese, and slices in a circular, line, or wave pattern.
Arrange the food based on color combinations.

Green – grapes, kiwi fruit, green veggies, cucumber, and celery.
Orange or red – carrots, bell pepper, strawberry, red grapes, and apple.
Try to arrange the ingredients of the same types in a group.

Carrot, cucumber, and celery.
Grapes and berries.
Fill the gaps with bread, pretzels, popcorn, and candy.
Charcuterie Board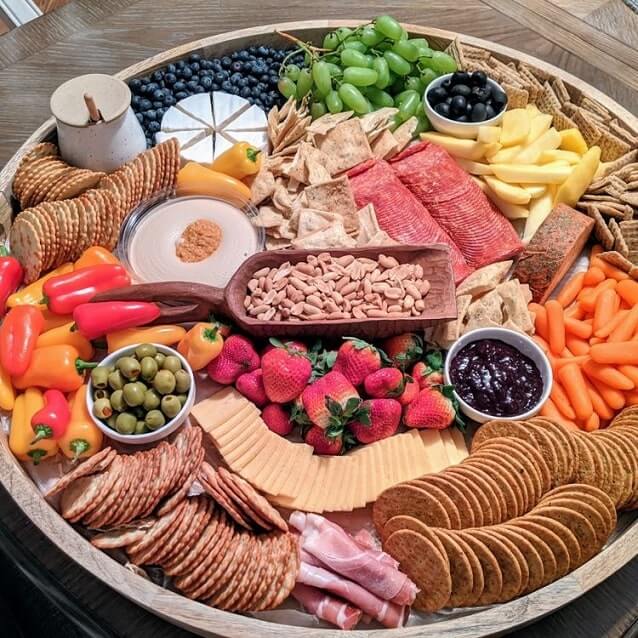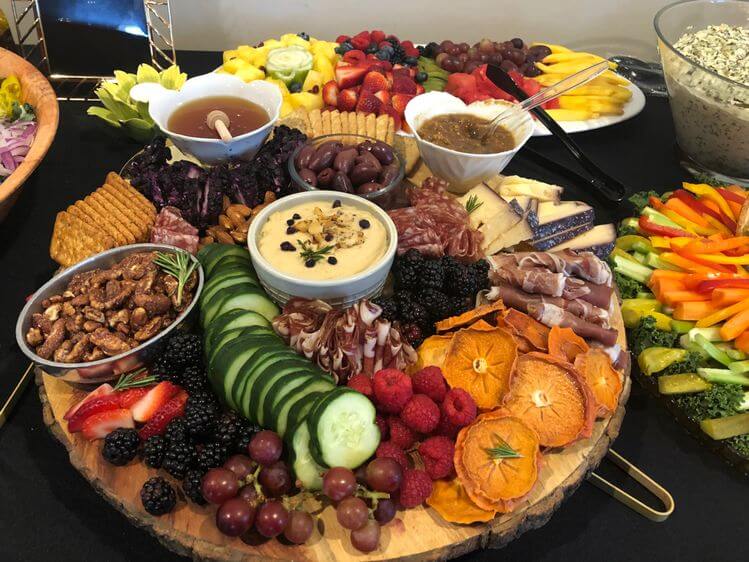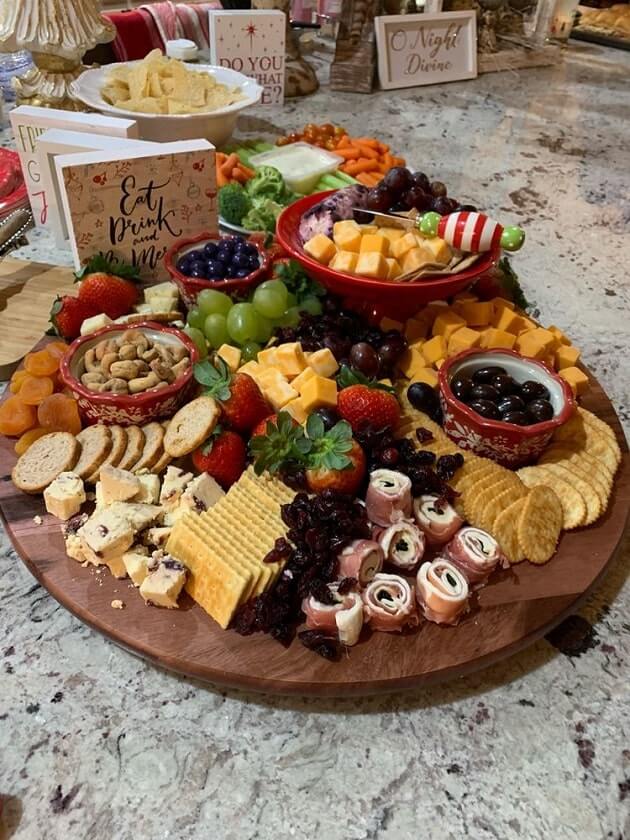 Summer Cheese Board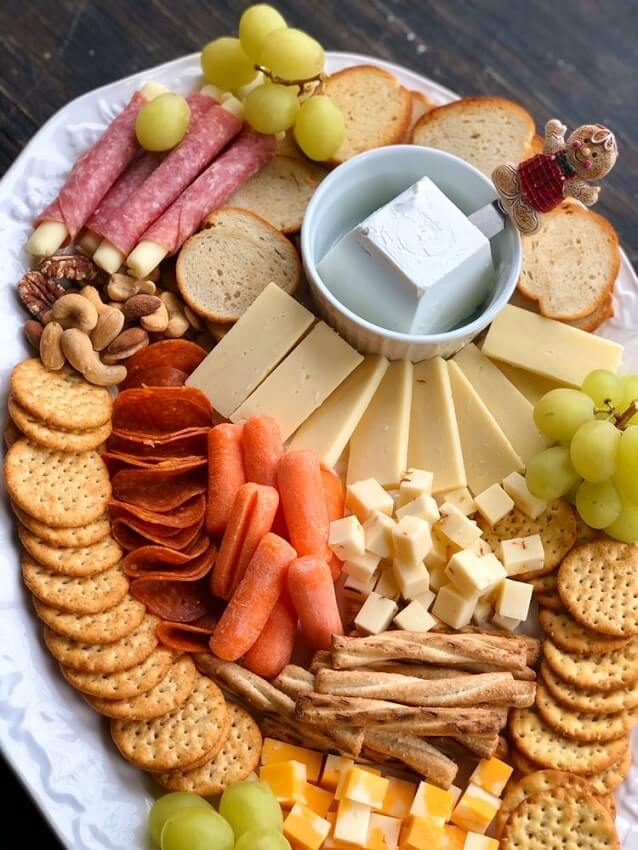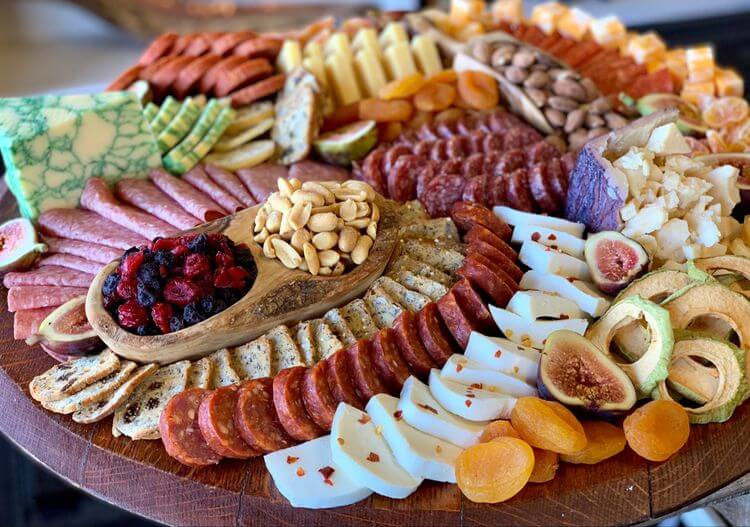 Kids Friendly Snack Board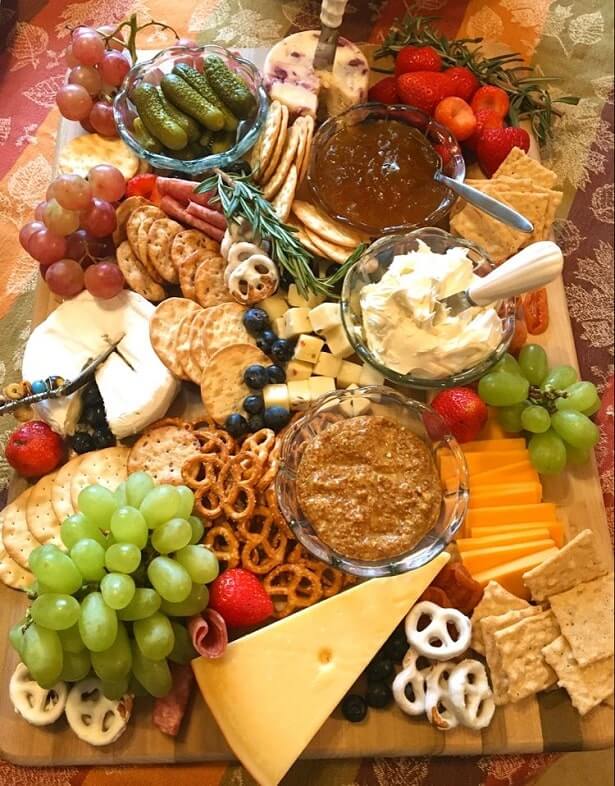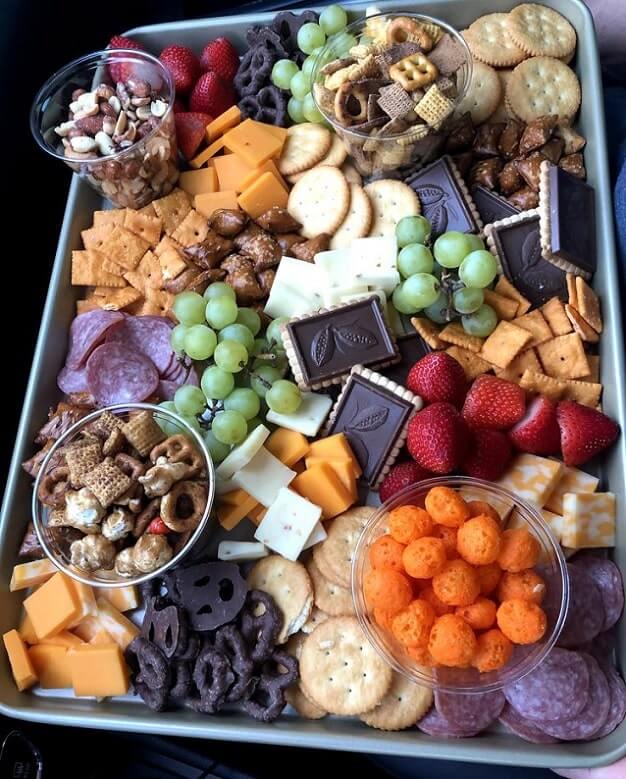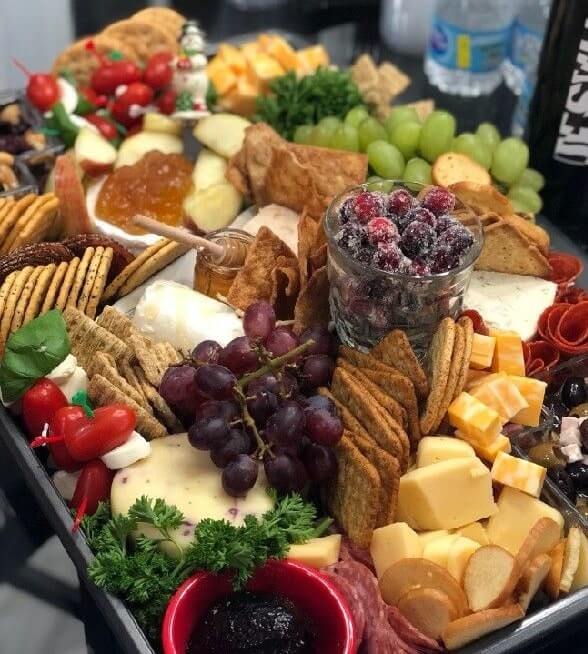 Appetizer Board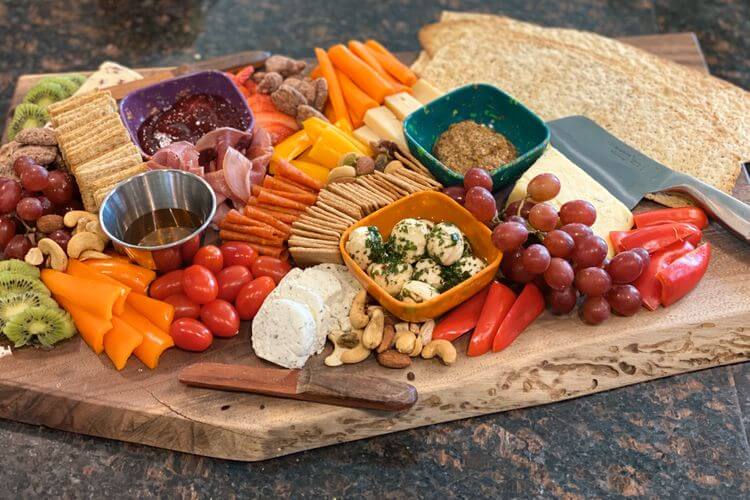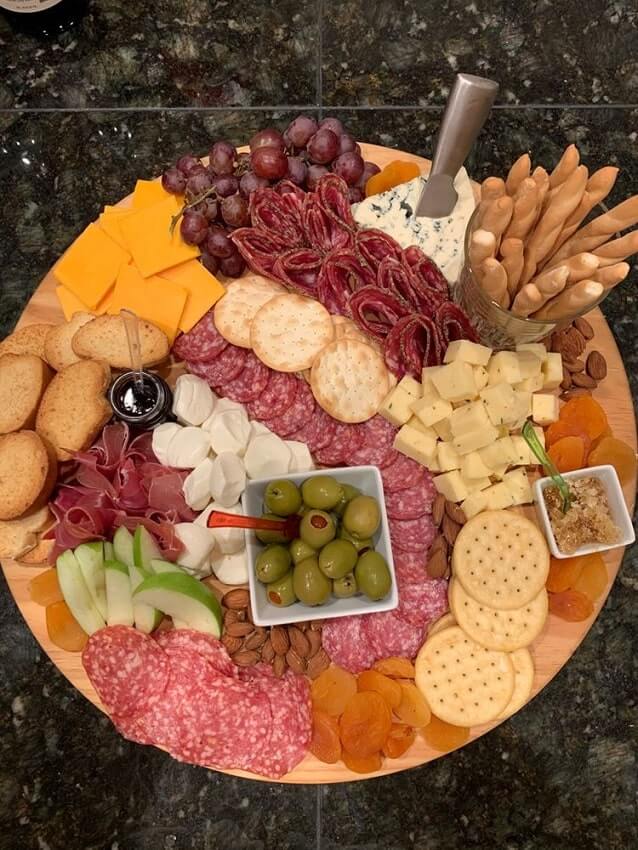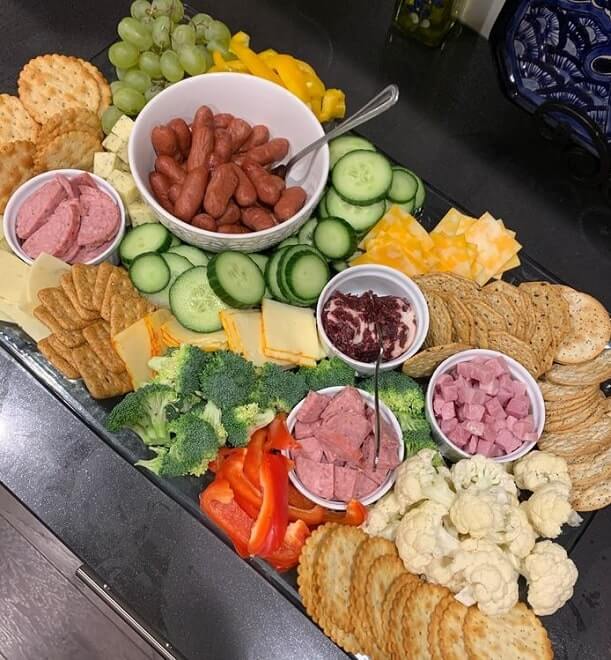 Party Snack Board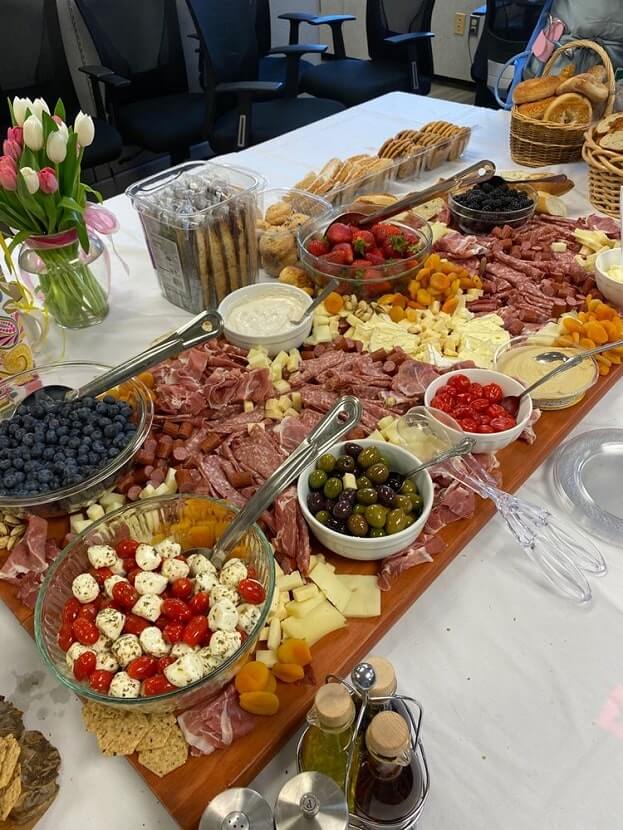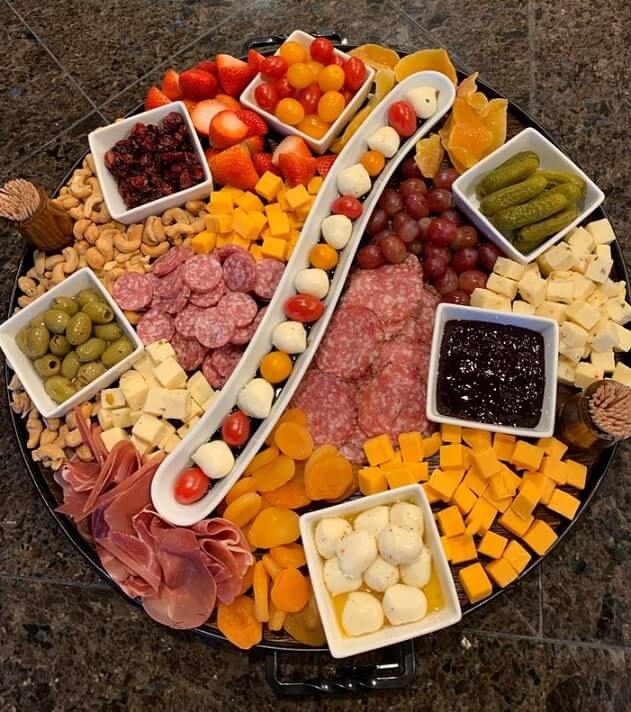 If you enjoyed these ideas or want to save it for your inspirations, Please Pin it on Charcuterie Board on your Pinterest.