12 Creative Easter Cake Pops Decorating Ideas
As life comes to a full circle. Easter marks the beginning of a new life. And the best way to celebrate this beginning is with some yummy Easter treats.
If you're looking for an easy-to-make Easter dessert then Easter cake pops must be on your Easter Holiday menu.
Whether it's a birthday party or a baby shower, cake pops are always a hit because everyone loves them. They look so tempting.
The best thing about these cake balls is they are simple to make using cake leftovers and get ready in no time. Plus there are plenty of ways you can decorate them.
Just stick around because in this post I'm going to share some creative Easter cake pops decorating ideas that you sure want to try.
Staying with the Easter theme, here you'll get easy recipes for Easter egg cake pops, bunny cake pops, carrot cake pops, Easter basket cake pops, and many more.
Let's get started!
How to make Easter cake pops?
If you've never made cake pops, to put it in simple words. Cake pops are basically cake balls that look like a lollipop.
Cake pops are pretty simple to make, mix cake crumbles with your favorite frosting to form cake balls. Then dip these cute balls into chocolate and coat them with some colorful sprinkles. That's it!
So what is so special about Easter cake pops?
Well, keeping in mind the Easter theme, you can make little tweaks to your regular cake pops like – giving the cake pops bunny shapes, peeps, Easter eggs, chicks, and carrot shapes.
Plus you can also use pastel colors and a variety of sprinkles to decorate your Easter cake pops. That's the main objective of this post.
I'll just walk you through a short Easter cake pops recipe.
Ingredients:
Cake mix
Frosting
Candy melts
Cake pop sticks
Sprinkles
Directions:
If you got some cake left over, it's awesome, just crumble it. Else, bake a cake using a cake mix. Add eggs, oil, and water to the cake mix. Mix them well as directed in the cake mix instructions.
Spread it on a baking pan, and put it into the oven.
Once it is baked, crumble the cake. Add your favorite frosting to the crumbles, and mix till you get the desired consistency so that you can roll the balls.
Then, freeze the cake ball for 30-45 minutes so they stay together.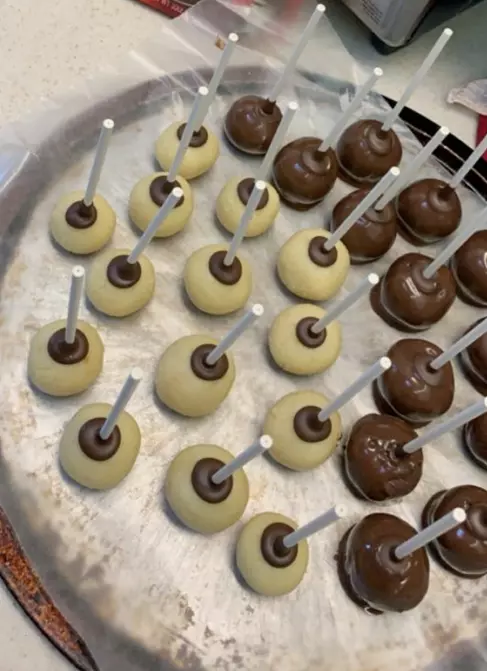 Cake Pop Cracking Problem (Here's the fix)
Those who have already made cake pops know it very well and must have faced this issue of cracks forming on the cake pops.
The reason is the change in temperature. When you take out the cake balls from the freezer, it's still cold and the candy melts that you'll coat later are hot.
So, when you coat candy melts on cake balls and then freeze them, due to changes in temperature, cracks are formed on cake pops.
Here's the fix
To avoid the crack formation, take the cake balls out of the freezer and sit them out for 1-2 hours. So that the cake balls come to room temperature before you dip them into the candy melts.
Now is the time to coat candy melts to the cake balls. For that, melt candy melts. If you want to give pastel colors to your pops, use white candy melts and add gel food coloring.
Take the candy melts in a mug and dip the tip of the stick into the candy melt and insert it into the cake balls. Give a gentle tap to drip off excess liquid. After a few seconds, add a few sprinkles of your choice to decorate it.
Put them on a block of styrofoam and let them dry.
The fun part is the Easter cake pops decoration. Because this gives you the freedom to showcase your creativity. You can try a swirl design, or shiny finish, add glitter pearls, or marbled or drizzle design.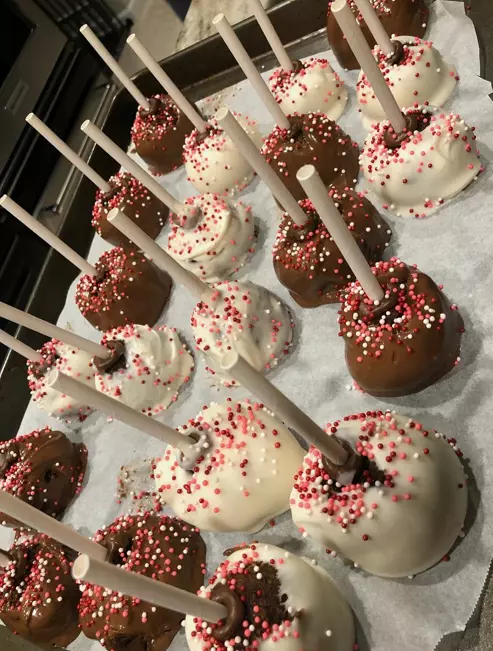 Easter Cake Pops Decorating Ideas
Candy melts are the key to decorating Easter cake balls, you can try different colors or use gel food coloring. Get more designing ideas…
Easter egg cake pops
As you know eggs are inseparable from Easter. Keeping in mind the central theme these Easter cake pops looks same as Easter eggs.
The best this is you can try plenty of colors, add sprinkles and make swirl designs. Check out this post to learn more about decorating Easter cake pops.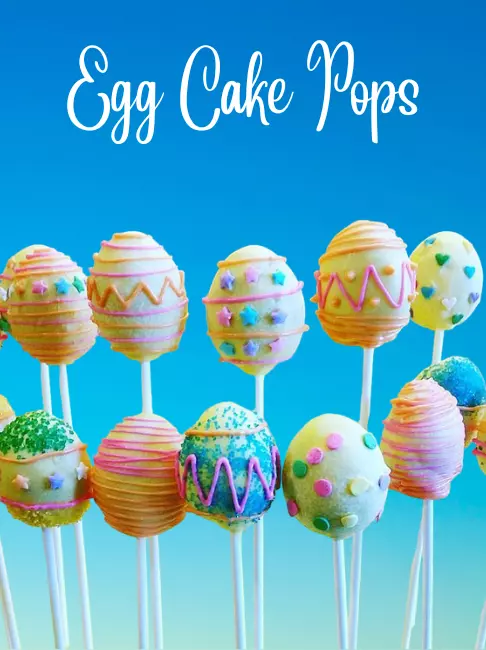 Bunny butt cake pops
These adorable bunny butt cake pops are so cute, it must be on your Easter dessert list. BTW they are my kiddos favorite treat. Try them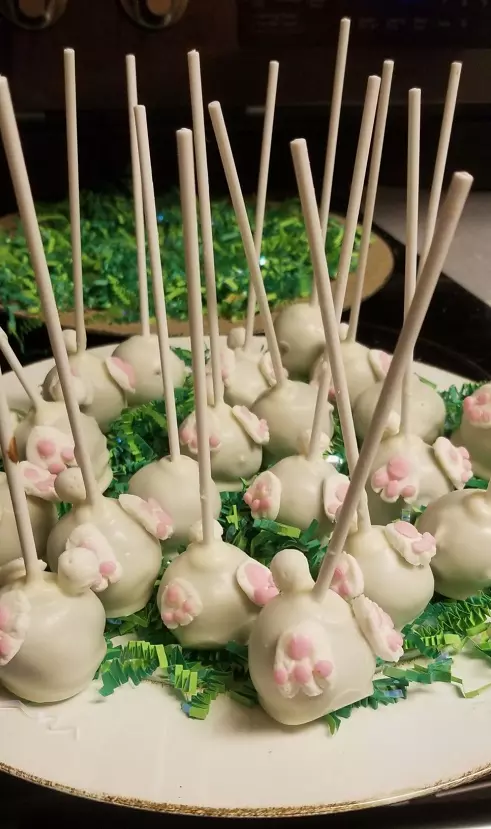 Carrot cake pops
To be honest, what makes carrot cake pops are the most unique decoration is they just standout from other dessert. The bright orange color and the green candy stem invite you to take a bite. Get the recipe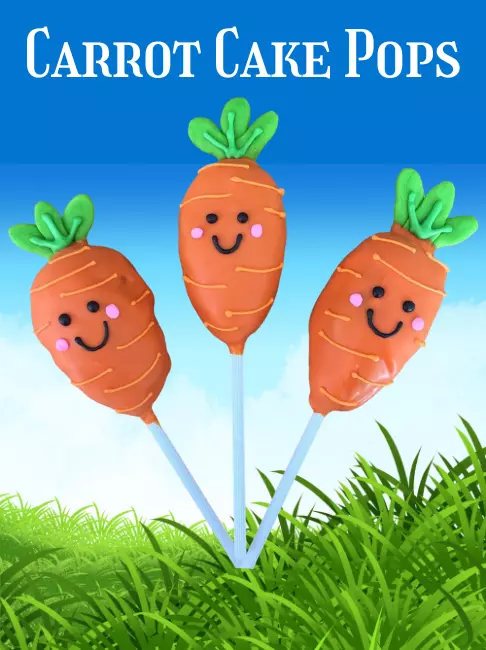 Chocolate-covered peeps pops
To be honest, this is not a cake pop. But still, if you're a big fan of peeps and want to try an easy recipe for Easter treats, then this is your thing! These cute bunny peeps dipped in chocolate and decorated with a cute marshmallow tail.
I'm sure your kids will love this! Learn the recipe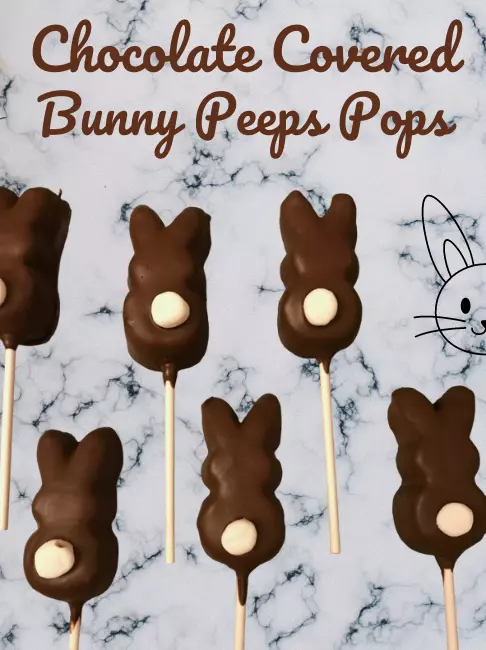 Swirl cake pops decoration
Making a swirl pattern is the easiest of all. Get your piping bag filled and spin the cake pop with your left hand, at the same time squeeze the piping bag to make swirl lines to and fro. Watch the video to learn more.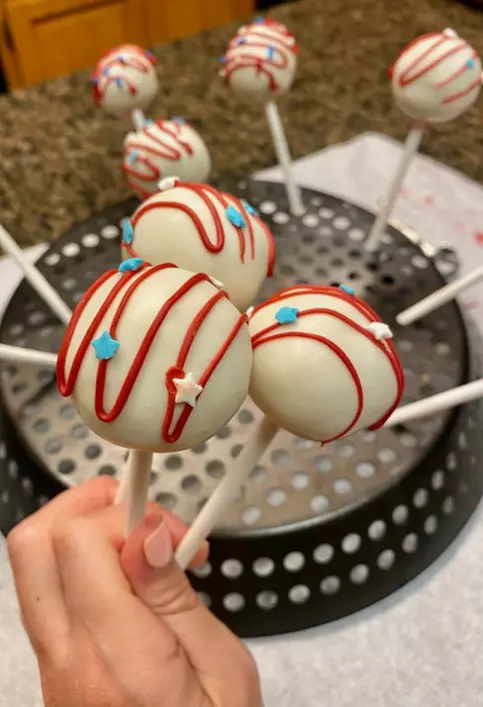 Easter basket cake pops
These cake pops exactly look like a cute Easter basket filled with colorful tiny eggs. Check out this unique technique of cake pops decorations.
Chick cake pops
These chick cake pops are one of my favorite Easter treats. Apart from yellow candy melts coating, their cute nose made from orange m&m. Get the recipe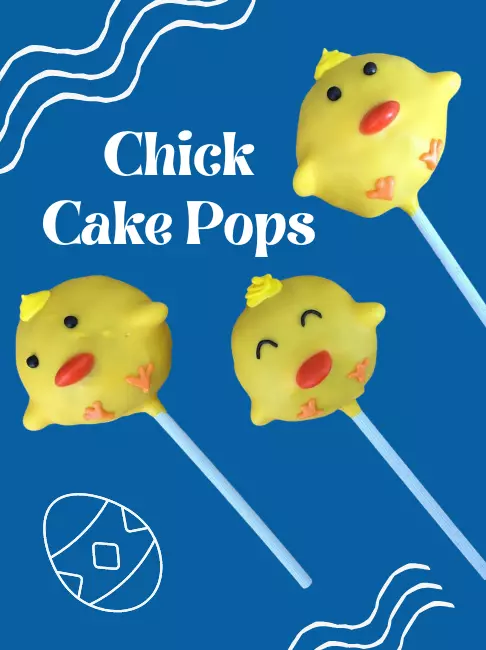 Pastel easter cake pops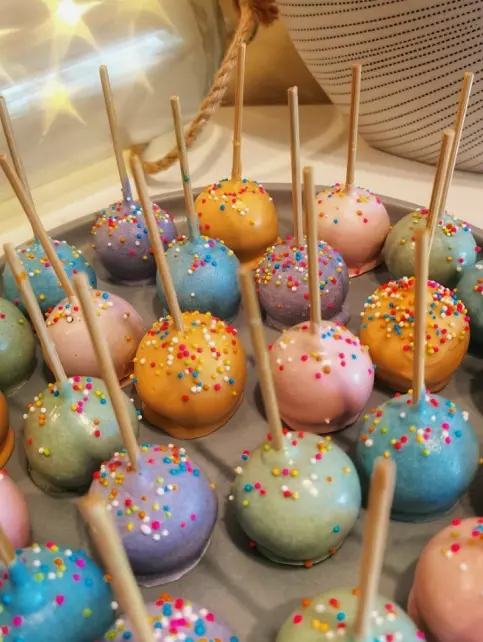 Bunny cake pops
Pearl cake pops Decoration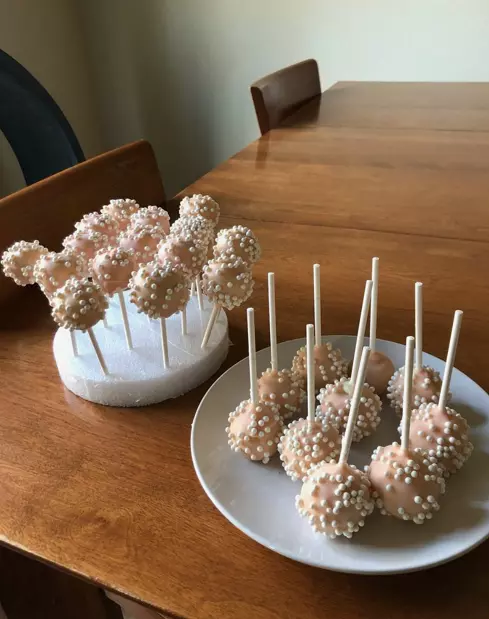 Bird's nest cake pops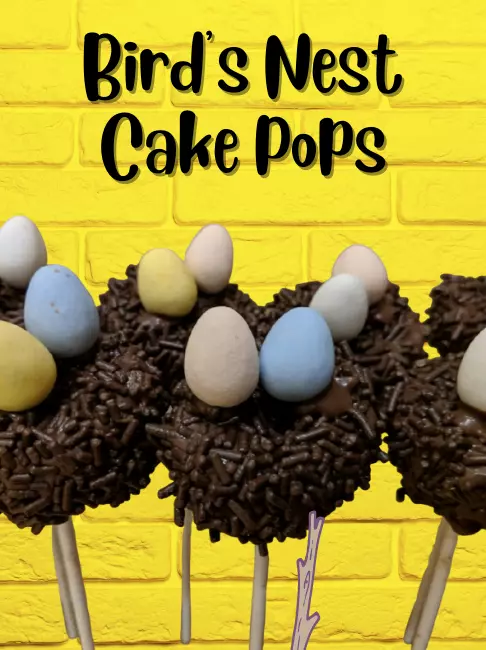 Marble cake pops
If you find value in this post, please consider pinning the above image to your Easter cake board on Pinterest. It really helps me to reach more audiences.